Co-op gives away free seed packs for Mother's Day
---
By Will Goddard
Posted: Monday, 04th April 2022 4:05 pm
---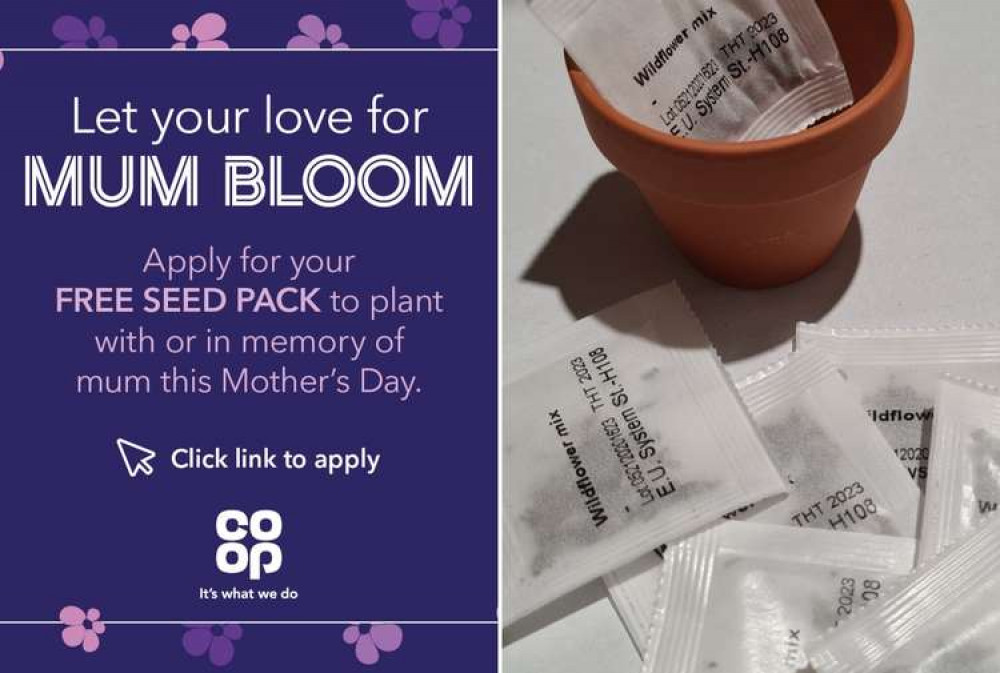 Co-op's free seed pack giveaway lets you plant with or in memory of mum
Community News
Mums are the centrepiece of any family but Mother's Day can be a difficult time for some families.
While it's fabulous for those that can still celebrate the big day with their mums, sadly for some that isn't the case.
But the Co-op think all mums deserve celebrating which is why they are giving away free seed packs to plant with or in memory of mum this Mother's Day.
And the great news is the whole family can join in and sprinkle a little love – even the little ones!
You can request your free seed pack here: www.coop-seed-request.co.uk
There are 5,000 packs to give away but once they are gone they are gone!