Co-op invites Sidmouth community groups and projects to apply for Local Community Fund
Local causes in Sidmouth can now apply for the next round of the Co-op's Local Community Fund
---
By Will Goddard
Posted: Thursday, 26th May 2022 9:59 am
---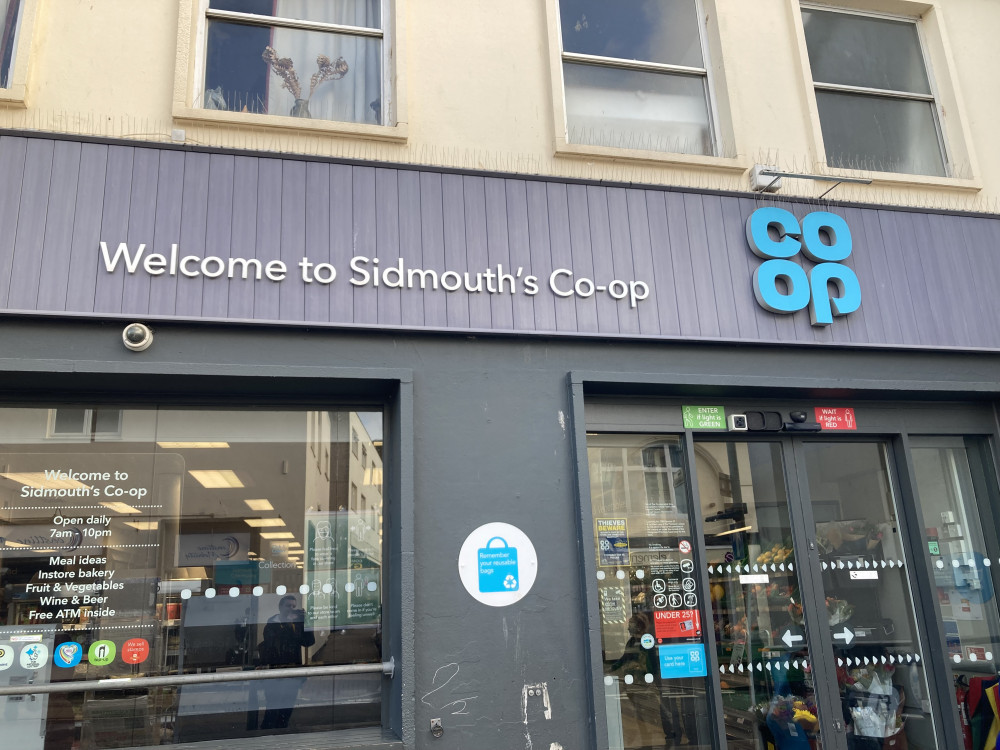 Sidmouth Co-op store (Nub News, Will Goddard)
Community News
Community groups and projects in the Sidmouth area have until Sunday 12 June to apply for the Co-op Local Community Fund (LCF).
The deadline was originally 29 May but has been extended. Click here to find out more and apply.
The Co-op LCF provides local causes nominated by the community with an extra funding boost. In November 2021, Sidmouth Netball Club, the Companions Sidmouth Community Sponsor Group, and Sidmouth Plastic Warriors all received cheques to help fund their activities.
How can I apply for the Local Community Fund?
The Co-op will be supporting projects that:
• Bring people together to access food
• Help improve people's mental wellbeing
• Create opportunities for young people to be heard and make a difference
• Encourage diversity
• Help people protect local biodiversity or tackle climate change by reducing carbon emissions
To help people understand more about the Local Community Fund before they apply, Co-op has created a helpful guide. Check out 'How to discover more about the Local Community Fund'.
When Co-op Members buy selected Co-op branded products and services, 2p for every pound spent goes into their Co-op Membership account and Co-op gives the same to support community organisations and local causes.
Co-op Membership helps support Co-op's national charity partners and Local Community Fund causes. See www.coop.co.uk/membership
Co-op Members will continue to help thousands of grassroots community projects through the Local Community Fund by selecting a cause to support. Since 2016, Co-op Members have raised more than £85m for over 30,000 projects.
Click here to apply – the deadline is midnight on Sunday 12 June.