BREAKING: Lib Dems win Tiverton and Honiton by-election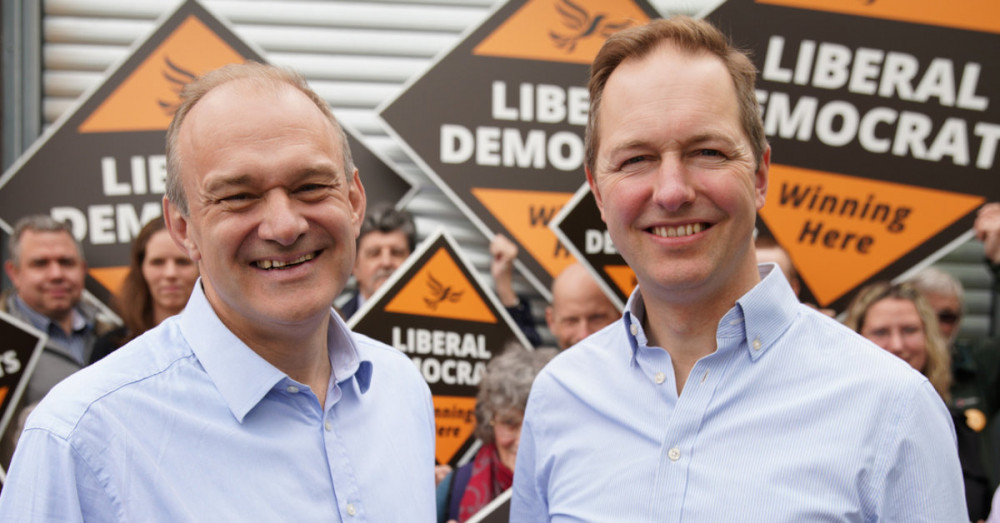 L to R: Sir Ed Davey and Richard Foord (Liberal Democrats)
The Liberal Democrats have won the Tiverton and Honiton by-election.
According to Mid Devon District Council, 42,707 votes were cast - a turnout of 52.3 per cent.
Lib Dem candidate Richard Foord got 22,537 votes. Conservative Helen Hurford received 16,393.
The result is a huge swing in favour of the Lib Dems, who won just 14.8 per cent of the vote in the 2019 general election.
Two Nub News polls of its newsletter subscribers accurately predicted this result: the first was 51 per cent, and the second 62 per cent for the Lib Dems. The final result was 52.7 per cent of votes for Richard Foord's party.