Easing lock down restrictions 'frankly irresponsible' says concerned Sidmouth councillor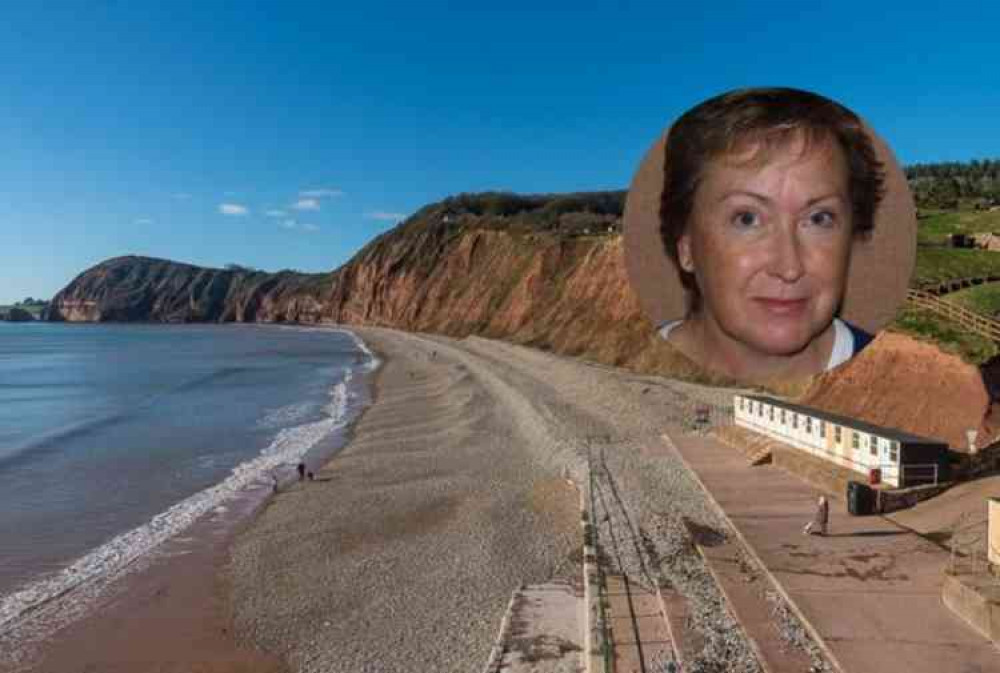 Main Image: West Beach, Sidmouth. Image courtesy of Ian Capper. Inset: Sidmouth district councillor Cathy Gardner.
'Frankly irresponsible' is how a Sidmouth councillor has described the Government's decision to ease coronavirus restrictions.
Sidmouth district councillor Cathy Gardner is concerned the lack of clarity on travel restrictions will lead to an influx of people coming to Sidmouth to use the beach and how that may cause a spike in infections.
According to Cathy local councils were left in the dark about the Government's plans to ease restrictions, leaving local authorities scrambling to put protective measures in place.
"Frankly irresponsible is how I would describe the easing of lock down restrictions," said Cathy, who recently lost her father to Covid-19.
"It's very difficult for a seaside town like Sidmouth, with so many people wanting to come to the beach. The question is how are Sidmouth residents, who have been very good at social distancing, going to cope with an influx of visitors?
"East Devon District Council are going to have to reopen the town's public toilets or visitors will be forced to go wherever and then that will cause a public health issue.
"I'm concerned about crowding in place like Sidmouth. Social distancing will become much harder in our narrow streets if we see an increase in visitors. It seems to crazy to first restrict people to only one outdoor activity a day to then open up the restrictions allowing people to travel from miles around to visit our beaches.
"The other aspect to this is without greater testing we don't know where the risks are. We don't really have any idea how many people in this area are still carrying the infection."
Cathy would like to have seen local councils given forewarning about the planned changes and believes that there is 'a real risk' of major spike in infections due to the eased travel restrictions.
Cathy added: "Councils were not told in advance what the Government's changes would be. This has all happened very quickly and councils have not had the chance to prepare. Councils got the same 50 page document yesterday, at the same time as everybody else.
"The worst case scenario is an increase in infections, I think there is a real risk of a spike in infections due to a greater number of visitors and from more people moving around.
"My advice to the people of Sidmouth is to carry on doing what you have been and take extra care with more people coming to the town to protect yourself. Your greatest protection is keeping your distance.
"For the Government to announce such a huge change without being specific about how far you can travel is leaving the door open for a serious spike in infections.
"My own father died of probable Covid-19 causes in a care home. The strategy on testing has been appalling."
Nub News has contacted East Devon MP Simon Jupp for his response to Cathy's concerns.