East Devon warm spaces to be kept open as community centres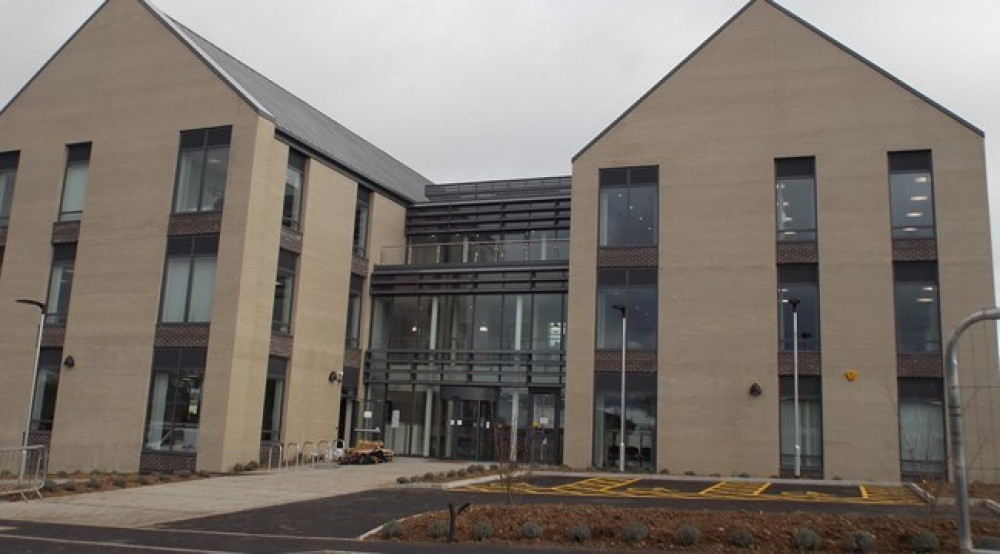 East Devon Council's offices at Blackdown House (EDDC)
Residents in East Devon will continue to be able to use community hubs after they proved a hit over the winter.
Late last year, East Devon District Council opened up hubs, or 'warm spaces', as a way to keep residents in touch with each other and avoid loneliness, while also providing warm meals and a heated communal space.
People can also receive advice about their bills and learn about benefits to which they may be entitled.
Two hundred and twenty-one people, aged eight months to 96 years, have used the 10 hubs across the district in the last four months.
This was more than council officers were expecting, so the hubs will now be kept open as community centres. While it is unconfirmed, they could still be in use next winter.
The council claims that the hubs, which will be volunteer-led going forward, will cost less than a thousand pounds per month including staff.
"The warm hubs cost around a total of £1,300 per month which includes all the supplies and activities," said a spokesperson. "Moving forward, we are looking to adopt a new operating model and the costs during the summer will be circa £800 per month."
At a poverty panel meeting on Monday (20 March), independent councillor Dan Ledger, who represents Seaton, described the centres as a "huge success," and independent colleague Marianne Rixson from Sidmouth Sidford is delighted that they are staying open.
"I think this has been a fantastic project and obviously it's filled a gap which we didn't know was there," she said. "It's also, I think, helping people with their mental health because loneliness is a terrible thing. I imagine that this is helping to form new friendships which could be long-term as well.
"And so, all in all, I think this is just fantastic and I'm really pleased that it's going to continue."