Farmer fined after cow attacked dog walker near Sidbury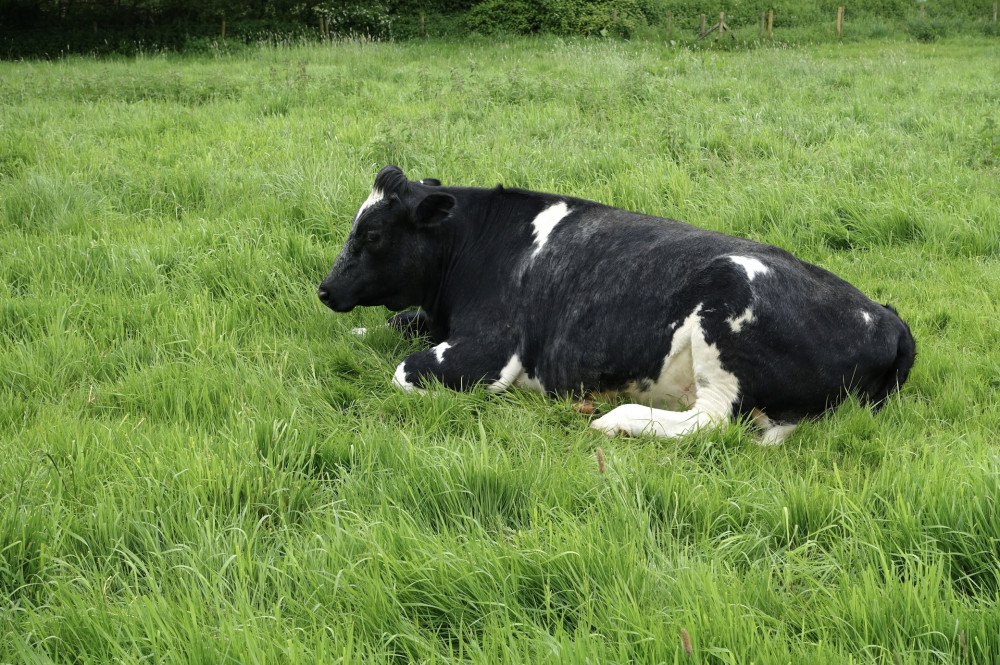 Generic image of cow (By Daderot - Own work, CC0, https://commons.wikimedia.org/w/index.php?curid=56523788)
A farmer has been fined after a cow attacked a dog walker in a field near Sidbury.
Barry Fowler, of Sidbury, Sidmouth, pleaded guilty to breaching Section 3(2) of the Health & Safety at Work etc Act 1974 and was fined £555 and ordered to pay costs of £3,000 at Exeter Magistrates' Court on 8 March.
The dog walker, Steve Adams of Coleshill in Warwickshire, was on holiday in East Devon with his wife when he was charged and trampled by the cow in July 2021.
He had been walking along a public footpath through a field containing cows with calves.
Mr Adams, now 63 years old, was reportedly thrown eight feet into the air and repeatedly trampled.
He spent seven days in intensive care with six broken ribs and damage to his lungs and spleen.
Steve Adams said: "It was just the one cow, the biggest one. It came up and threw me into the air with its head and then it trod all over me. I was trying to crawl out of the way, but it just kept landing its hooves on me.
"The dog was on its lead and I'd managed to let it go and it made it away. My wife had one of those plastic ball throwers for the dog and she was hitting the cow with it but it made no difference at all. I managed to roll away from under it.
"I wasn't feeling too good at all, I couldn't breathe. It had taken us about 15 minutes to walk to where it happened, but it took us about two and half hours to make it back to the van. An ambulance was called to the site and they said straight away that I'd broken my ribs. It was a pretty scary day.
"I don't walk too much now. I'm not as healthy as I was, and I can still feel my injuries now."
'Totally preventable'
According to The Health and Safety Executive, farmers should not put cattle with young calves in fields with a public right of way.
HSE inspector Simon Jones said: "The serious injuries to Mr Adam sustained when he has attacked and trampled by cattle with their calves was totally preventable.
"Cattle are extremely protective of their calves and even calm cattle can become aggressive if they think the calves may, in any way, be threatened, even by members of the public walking past.
"Farmers should not place cattle with calves in fields where members of the public have a legal right to walk unless appropriate measures are in place such as robust fencing separating cattle from people.
"Had Barry Fowler done this then the incident could not have happened."