New SVA Publication 'Sidmouth: The War Years including Sidbury, Sidford and Salcombe Regis 1939-45'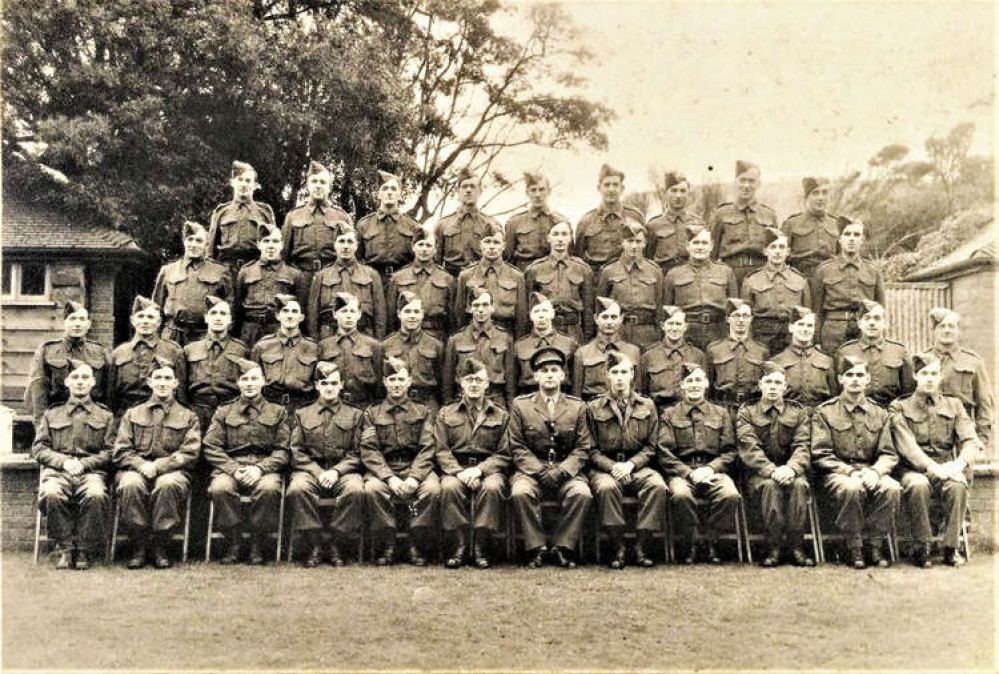 The list of names in attached photo: Back row: L/Bdr. T. P. Hughes, Gnr. A. F. Abbott, Gnr. D. R. Finlayson, Gnr. A. W. Stevens, Gnr. W. R. J. Sparkes, Gnr. W. J. Mitchell, Gnr. H. Clarke, L/Bdr E. W. Ling, Gnr E. W. Colley. Second row: Gnr. R. O. Squire
As the Sid Valley prepares to pay tribute to those who have given their lives for their country, the Sid Vale Association's latest publication, 'Sidmouth: The War Years 1939-1945' includes the men with local connections who lost their lives in WW2.
80 years ago, in 1941, the country was facing its greatest challenge. Large numbers of men and women had already left Devon to serve in uniform but by 1941 the local population almost doubled with the arrival of evacuees from bombed cities including Exeter and Bristol.
Britain was facing food and clothing rationing, blackouts from dusk to dawn, fuel economy, salvage collections including most of the iron railings around churches and public places.
Those who were not called up were 'fighting on the home front', spending uncomfortable nights fire watching or giving up evenings and weekends to train in the Home Guard, ready to defend against enemy invasion.
Women, and the WVS in particular, were the unsung heroes of the 'home front', welcoming evacuees, 'making do and mending', organising fund raising events to raise money for local and national causes and providing nutritious meals from scarce rations.
During lockdown, five local writers Christine Hardy, Nigel Hyman, John McCarthy, Andrew Rugg-Gunn and Alastair Watson have produced, for the Sid Vale Association, 'Sidmouth: The War Years Including Sidbury, Sidford and Salcombe Regis 1939-1945.'
Perhaps your family played a part in the momentous years of the Second World War and is mentioned in this ambitious publication?
It contains commemorations of the 69 men who gave their lives and a list of some of the men and women who served in the forces and were mentioned in the local newspapers. Did your relative go off to war from the Sid Valley? The SVA would like to hear from anyone who has details of men and women who served in the forces during WW2. Please send details to:
[email protected]
There are many poignant memories from local people and evacuees, hundreds of original photographs and illustrations, details of RAF Sidmouth, stories of the heroism of local servicemen and women and newspaper articles covering the whole period. 'Sidmouth: The War Years: Including Sidbury, Sidford and Salcombe Regis' details perhaps the most important event in the history of the Sid Valley and is available at Sidmouth Museum, Paragon Books, Winstone's and online at
sidvaleassociation.org.uk
for £12.95