Sid Valley Food Bank says 'thank you' to the Sidmouth community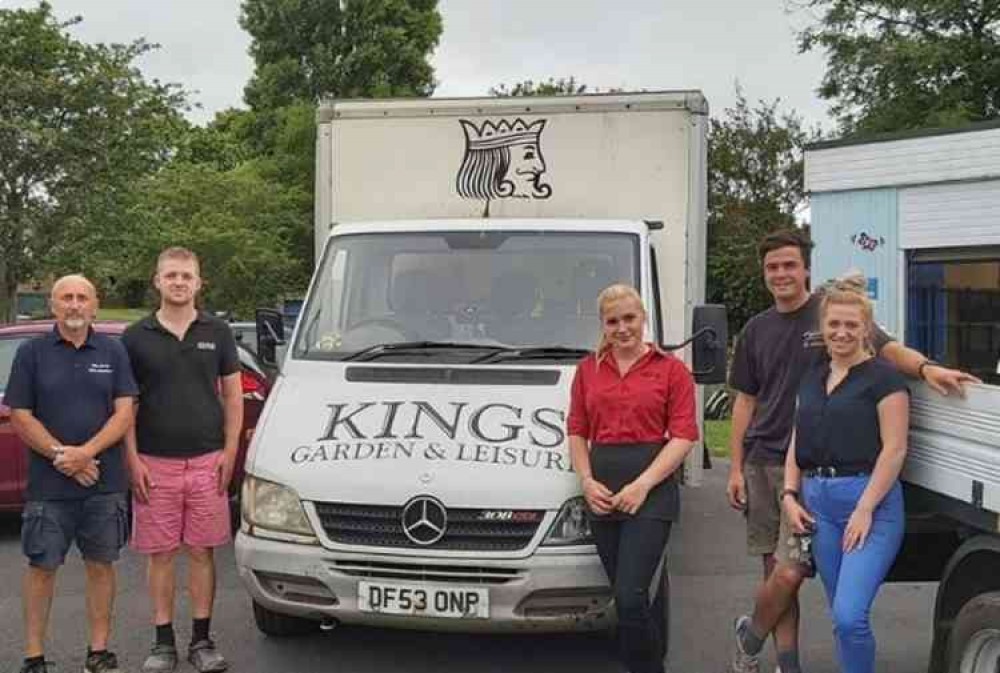 Volunteer team pictured (L-R): Andy King, Brandon King, Holly Rowe, Henry Gater and Georgia King
Sid Valley Food Bank has thanked Kings Garden Centre for their help over the past few weeks; assisting them with moving to a new premises and picking up donated produce.
They also expressed gratitude for the many local businesses who have kept the food bank going over the years; going the extra mile recently during the pandemic.
Sidmouth Nub News caught up with Sid Valley Food Bank Manager, Andrea Miles, who told us: "It's been a true community effort.
"Everyone has pulled together to ensure that no one in the community has to go without the basic necessities."
Prior to lockdown, the food bank had planned to move from the Unitarian Church to a newly renovated distribution base at Sidmouth Youth Centre however everything had to be put on hold until now.
"We just outgrew the church space, especially with having to social distance. We have an incredible Project Team, Ray Chapman and Tom DeRemer, who are both local tradesmen and have worked tirelessly to fit-out the new premises within our timescale.
"It's been a huge collective effort, with massive thanks to The Kings Garden Centre - headed by Georgia King - who have helped us out no end by providing their box vans for transportation and lending a hand with the move.
"We have had two large loads of food - six weeks worth - donated by a local business man through the Lidl store in Exeter, so Kings picked that up for us.
"The generosity we've seen from local businesses has been phenomenal.
"Vinnicombes have been incredible donating bread once a week for years. Hayman's Butchers as well - just recently they provided sausages for all the children we provide for.
"Winchesters are brilliant at donating fruit and veg boxes and The Dairy Shop have also gone above and beyond, sometimes putting the needs of the food bank before their own business.
"Chair of Sidmouth Town Council, Ian Barlow, also deserves a mention as he has been a linchpin in liaising with supermarkets and even getting Kings Garden Centre on board. It really is heartwarming.
"When I started at the food bank three years ago we provided for 11 families on a regular basis, that's now up to around 60."
Georgia King of Kings Garden Centre in Sidmouth said: "We were really happy to help the Sid Valley Food Bank, as what they do for the community is fantastic - Andie who runs it is amazing!"
"Luckily we have the transportation necessary to pick up supermarket donations and assist with the move yesterday."