Sidmouth business survey: how should funding be used to help bring shoppers back to high streets?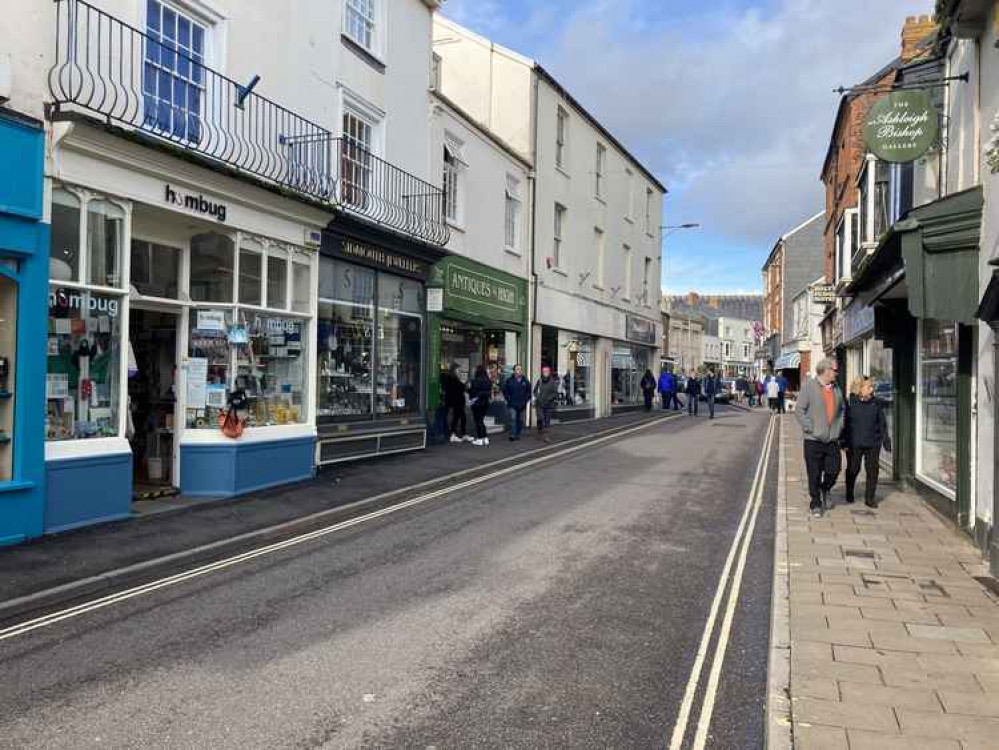 Shops and other businesses in Sidmouth are being asked for their views on how best to bring shoppers back to town centres after the second lockdown.
East Devon District Council has received an allocation from the Reopening High Streets Safely Fund, a pot of money from the European Regional Development Fund designated for councils across England.
It does not provide grants to individual businesses, but will help pay for measures that make people feel safe and confident about returning to high streets, neighbourhood shopping areas and public spaces such as seafronts.
In a message to local town centre businesses, the district council said:
"We are asking the business community for your views on (a) how to provide safe and welcoming public spaces to encourage and welcome shoppers back, (b) what support for your business is most needed after the second lockdown. "The fund does not provide grants to businesses, but will help create a safer environment, instil customers' confidence and encourage visitors to our towns, to benefit your business. "The survey will only take 10 minutes to complete and will help us meet the needs of our business community in the best way. Please follow the link below to complete it." The survey can be found here:
Reopening High Streets Safely survey
and must be submitted by 5pm on Thursday, December 10.
Festive atmosphere for Late Night Friday
Sidmouth Chamber of Commerce has thanked all the businesses that stayed open on Late Night Friday. A spokesperson said: "There was a good atmosphere in town with Christmas lights overhead and in shop windows, and unexpectedly six musicians from Sidmouth Town Band wandered the streets playing Christmas carols. "Everyone kept socially distanced and no crowds formed."
Town centre road closures to be extended
The town council has agreed to extend the road closures in Sidmouth town centre, introduced to help pedestrians observe social distancing, until the end of March next year. A Temporary Traffic Order was introduced prior to shops and other businesses reopening in July after the first period of lockdown, and was extended until the end of December. At their meeting on Monday, December 4, the town council heard that the traffic order can be extended for a further three months while the town and county councils work together on what could be a more permanent part-pedestrianisation scheme. Because of the £10,000 made available by the town council for the initial road closures, it will cost only £1,500 to extend them until March 31 2021. Cllr Stuart Hughes, the county council's cabinet member for highways management, said the traffic-free zones should also cover Chapel Street and part of Church Street, which were not included in the original order. Councillors agreed, and voted unanimously in favour of the extension.