Sidmouth: Covid cases increasing in every part of Devon, latest statistics show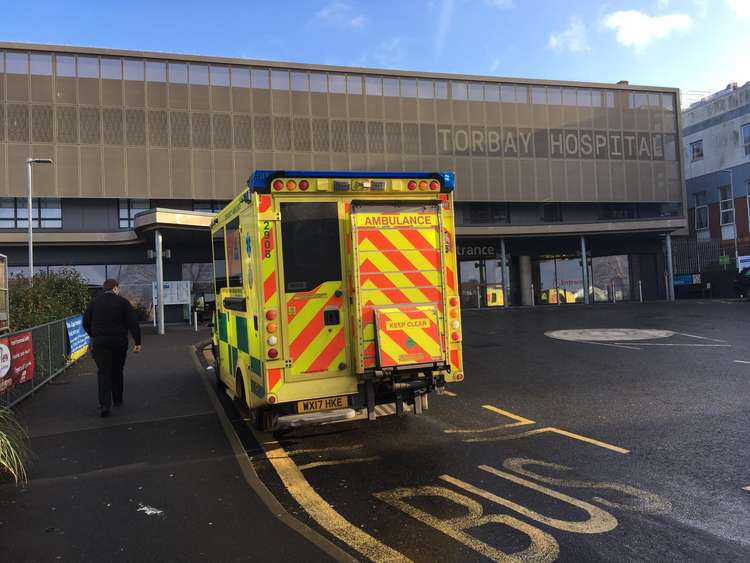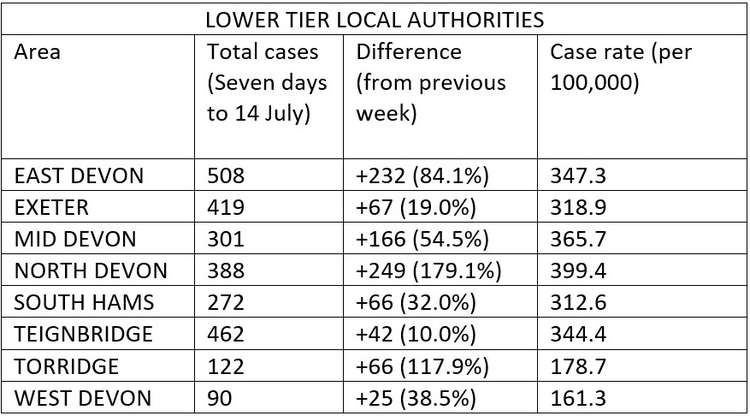 Covid cases have increased in every part of Devon, with the number of people in hospital tripling in the past week.
According to government data for the week to Wednesday 14 July, the rates in Plymouth and Torbay climbed significantly above the national average.
Plymouth's rate doubled after 1,793 cases were recorded. The city now has an infection rate of 684 for every 100,000 people – more than 70 per cent higher than the UK figure of 399 and the highest of any local authority in the South of England.
The number of people with Covid in Torbay also continues to grow, with a further 745 infections – a rate of 547 per 100,000.
At a district level in the Devon County Council area, the largest percentage increase is in North Devon, where cases almost tripled to match the national average – albeit from a low base.
Meanwhile, the surge in infections in Teignbridge has levelled off after more than tripling last week, but they still grew by 10 per cent. Exeter had the second-lowest increase of 19 per cent.
East and Mid Devon both experienced marked rises in the number of cases, jumping 84 per cent and 55 per cent respectively, however the numbers remain just shy of the average.
Torridge's rate more than doubled in the seven days to last Wednesday, but it continues to be low at less than half the national figure, along with West Devon.
Hospital figures
Thirty-four patients with Covid were in Devon's hospitals according to the latest data (up to Tuesday 13 July), a rise of 23 on the previous week. However, this remains some way below the number of patients being treated for the virus during the winter peak.
Of the 34, fifteen are at Derriford Hospital in Plymouth, nine are in both Torbay Hospital and the RD&E, while one person is being cared for in North Devon.
Deaths
Three people have died in Devon's hospitals within 28 days of a positive Covid test in the past week, after two months without any recorded Covid deaths.
On Monday 12 July two deaths were registered in Torbay, the first there in four months, while the third died five days later at the Royal Devon and Exeter Hospital.
A total of 1,046 people in Devon have now died within 28 days of a positive test since the pandemic began. This includes 208 in Plymouth and 156 in Torbay. Across the UK, 128,727 people have died.
Vaccinations
The number of adults aged 18 or over who have received at least one dose of a vaccine has increased to over 86 per cent in the Devon County Council area, 84 per cent in Torbay and 82 per cent in Plymouth.
The proportion of people who are now fully vaccinated with both jabs is now 69 per cent in Devon, 71 per cent in Torbay and 62 per cent in Plymouth.