Sidmouth: Dartmoor railway line now open to the public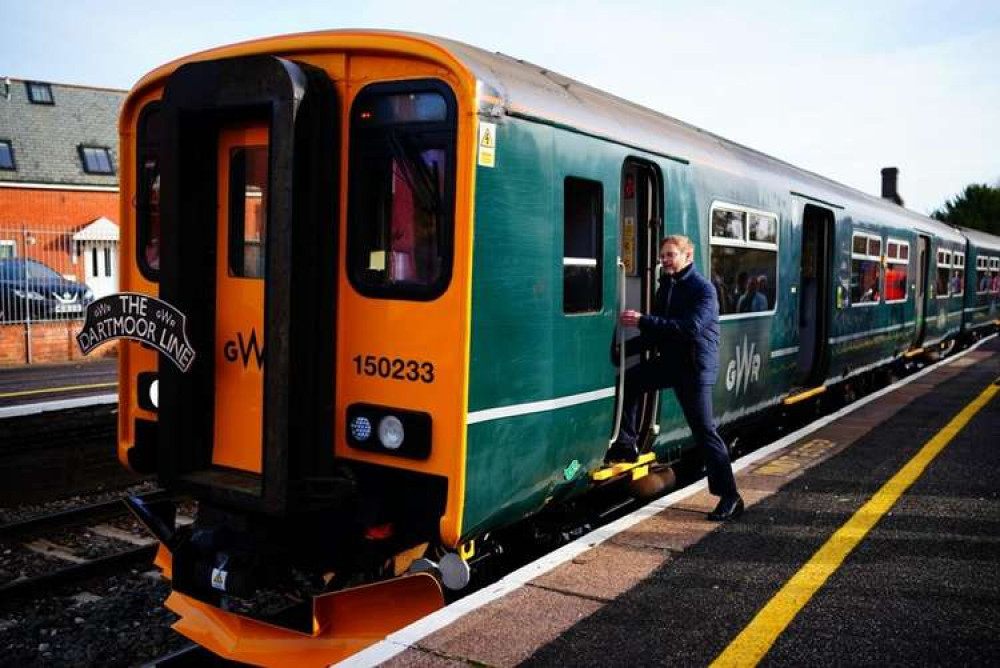 The first train ran on Wednesday 17 November when the new Dartmoor Line was visited by Transport Secretary Grant Shapps. Credit: Network Rail
The Dartmoor Line is now open to the public as of today, Saturday 20 November, for the first time in almost 50 years.
It will be the first time since 1972 that the line has been in operation, but it has been used in the summer since 1997.
The line links Okehampton to Exeter and will provide regular year-round, all-week train services every two hours - and there are plans to expand to an hourly service next year.
It comes as part of the Government's £40m 'Restoring Your Railway' programme, designed to bring old railway lines and stations back into service.
The first train ran on Wednesday 17 November for local school children, campaigners, railway staff, and supporters, and the new Dartmoor Line was visited by Transport Secretary Grant Shapps.
Grant Shapps said: "By restoring the Dartmoor Line we are undoing 50 years of damage, reconnecting a community and creating new opportunities for jobs, tourism, education and recreation.
"People love their railways, and rightly miss them when they're gone. Today – ahead of time, and under budget – we've made a decisive step in fixing that, cutting the ribbon on a line and making a real difference to people's lives."
—————
For daily updates on what's happening in Sidmouth, follow us on Facebook and Twitter. You can also sign up to our free weekly newsletter featuring exclusive articles for subscribers - just type your email into the box below.