Sidmouth: Hourly trains to begin on Dartmoor Line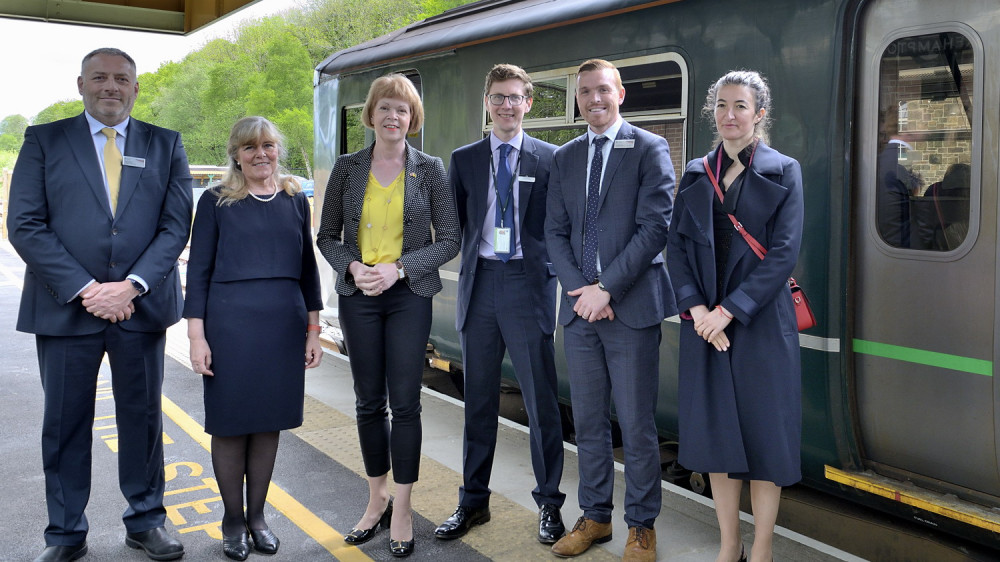 Rail Minister (third from left) at Okehampton station with colleagues from Network Rail, GWR and Devon County Council (Mike Rego
[email protected]
)
Hourly services will be available on the Dartmoor Line from Sunday 15 May.
The railway from Exeter to Okehampton was reopened in November last year for the first time in almost 50 years as part of the government's 'Restoring Your Railway Fund'. Initially, trains ran every two hours.
Engineering work to prepare the line for the upgrade began late last month and has finished on schedule. The work included improving the drainage and track bed to enable faster line speeds at Fatherford (near Okehampton) and Coleford (near Crediton).
Rail Minister Wendy Morton, visiting, said: "After speaking with regular users of the service, it's clear how central it already is to the community, residents and businesses.
"By not only restoring this great railway but doubling the number of daily services, it will bring even greater benefits to local people for generations to come."
Other Restoring Your Railway Fund projects in the South West include £5m towards Wellington & Cullompton stations, £7.88m towards Edginswell station (Torbay), £3.11m towards Marsh Barton station (Exeter), £50,000 towards Tavistock to Plymouth, and £50,000 towards Mid Cornwall Metro.