Sidmouth is 'the town that Covid forgot', according to national newspaper report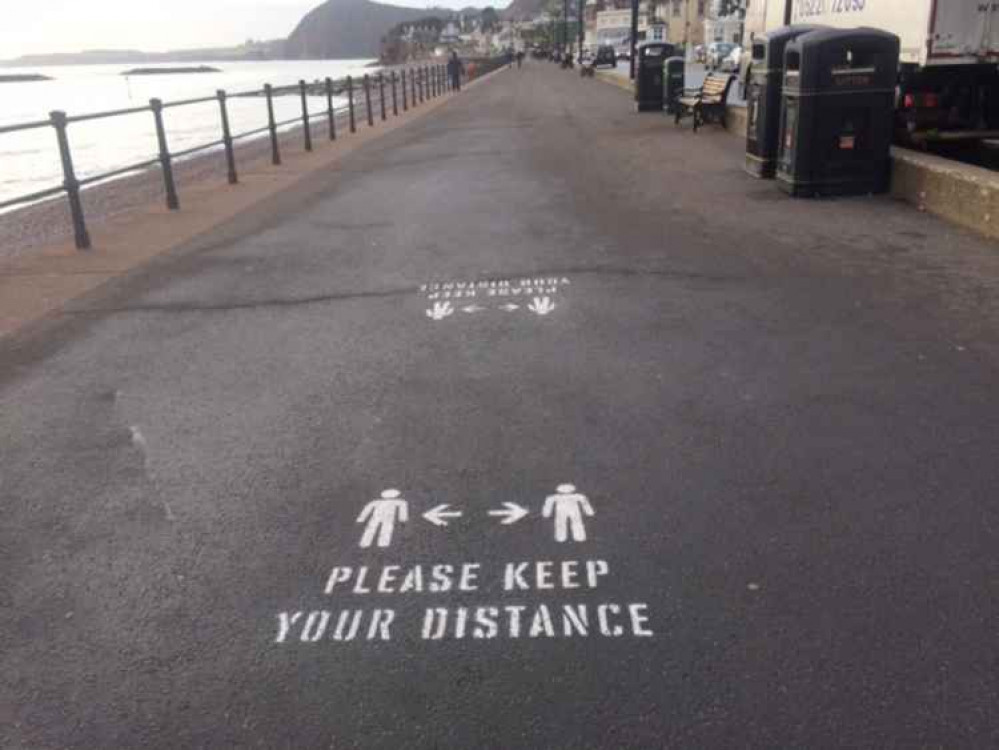 Social distancing markings on the Esplanade, Sidmouth
Sidmouth has been described as 'the seaside town that Covid forgot' in a report in The Times today (Thursday, March 11).
It says Sidmouth is one of a small number of locations that has had so few cases of the coronavirus that it hasn't registered on the national database in the past two months.
That may change, after the recent outbreak at the Holmesley care home in Sidford, where there have been 33 recorded cases in the last three days and one death. But the Times article focuses on the town itself, where it says 'a highly cautious and compliant elderly population', and one of the highest vaccination rates in the country, have enabled Sidmouth to keep the virus out of the community.
The report describes shops 'bustling with masked shoppers' and people carefully keeping their distance as they stop to chat, or move past one another on the pavements.
The people spoken to by the Times reporters agreed that Sidmouth's senior population have been extremely vigilant about preventing the spread of Covid, with one interviewee, 89-year-old Thea Vincent, saying: "Because we're an older society we'd rather stay alive a little longer."
The high vaccination rate has also played its part; it is believed all the over-70s in Sidmouth, about 2,100 of them, have had their first jab, as have 966 out of the 3,132 under-70s.
This has made people feel a little more relaxed, the article says, but on the whole Sidmouth residents are remaining cautious, and are content with the slow pace of the return to normality mapped out by the Government.
This attitude is backed by Ian Barlow, chairman of Sidmouth Town Council. In response to the article, he said: "As the recent outbreak shows, the virus is still among us and should remind us that we all need to remain vigilant, even if you are privileged and lucky enough to have had the vaccine ."