Sidmouth: Overnight road closures for A3052 delayed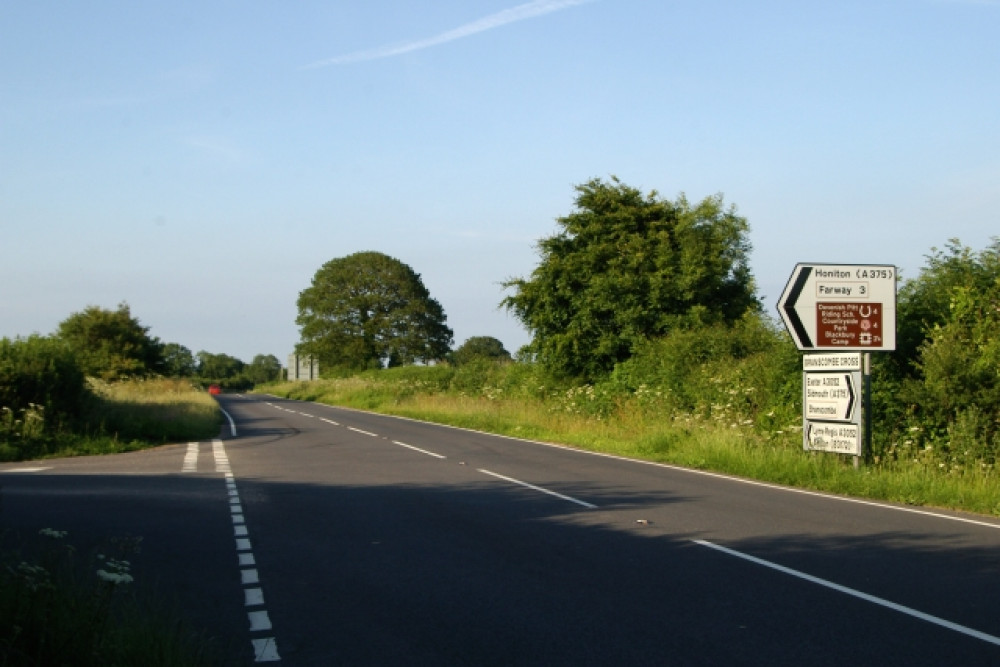 Branscombe Cross, A3052 (cc-by-sa/2.0 - © Kevin Hale - geograph.org.uk/p/195502)
Overnight road closures for resurfacing, signage and drainage work on sections of the A3052 from Branscombe Cross to Seaton Down Hill will now take place from Tuesday 24 January to Monday 6 February due to delays.
The closures will be in place from 7pm until 7am.
The road will remain open overnight on the weekends of 28-29 January and 4-5 February.
A diversion will be in place for the duration of the work.
Councillor Stuart Hughes (Conservative, Sidmouth), cabinet member for highways management, said: "We're managing to fit a lot of essential maintenance work, including signage and drainage works, into 10 overnight closures.
"Completing it all at the same time will minimise disruption and inconvenience to the travelling public.
"We have to sign diversion routes using equivalent category roads, and in this case that can accommodate heavy goods vehicles that use this major route.
"Drivers of smaller vehicles may find alternative shorter routes to their destination."