Social distancing signs stencilled in Sidmouth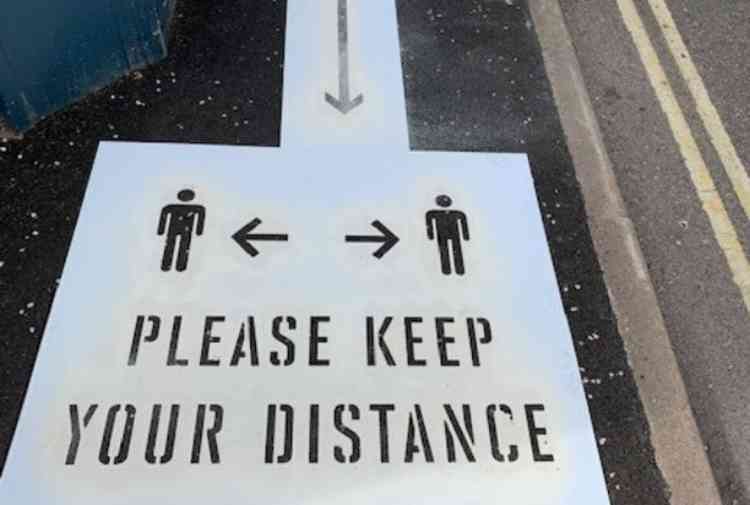 Stencilled distancing signs are part of Sidmouth's Covid-19 measures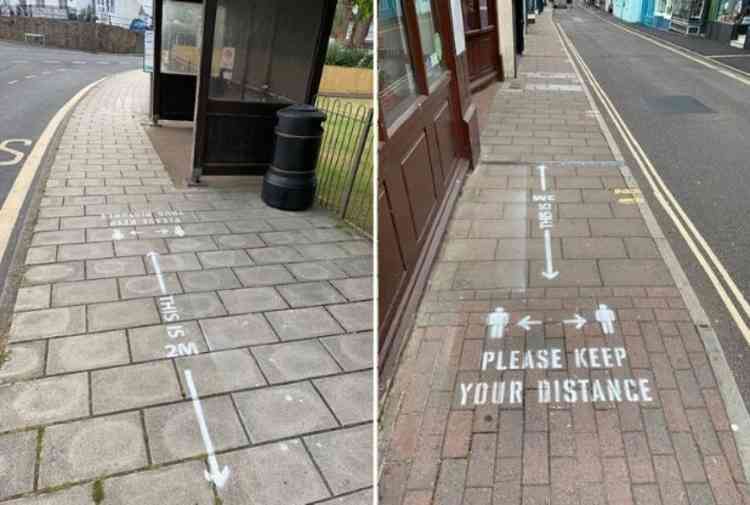 To help people in Sidmouth comply with social distancing, signs have been stencilled around the town centre.
Covid-19 advisory 'two metres apart' indicators have been sprayed on pavements on the Esplanade, Three Cornered Plot Bus Interchange and Near Radway Cinema.
Councillor Stuart Hughes and Ben Cruickshank carried out the work yesterday evening.
They are part of a raft of measures Sidmouth Town Council, along with Devon County Council, are putting in place to improve the safety of visitors and locals alike when visiting the town shopping after June 15.
Cllr Stuart Hughes said: "It's important that we do everything we can to help kick-start the local economy and to welcome visitors back to our unique town with many independent shops."