Vandals strike flood-preventing amphitheatre in Sidmouth - Devon County Council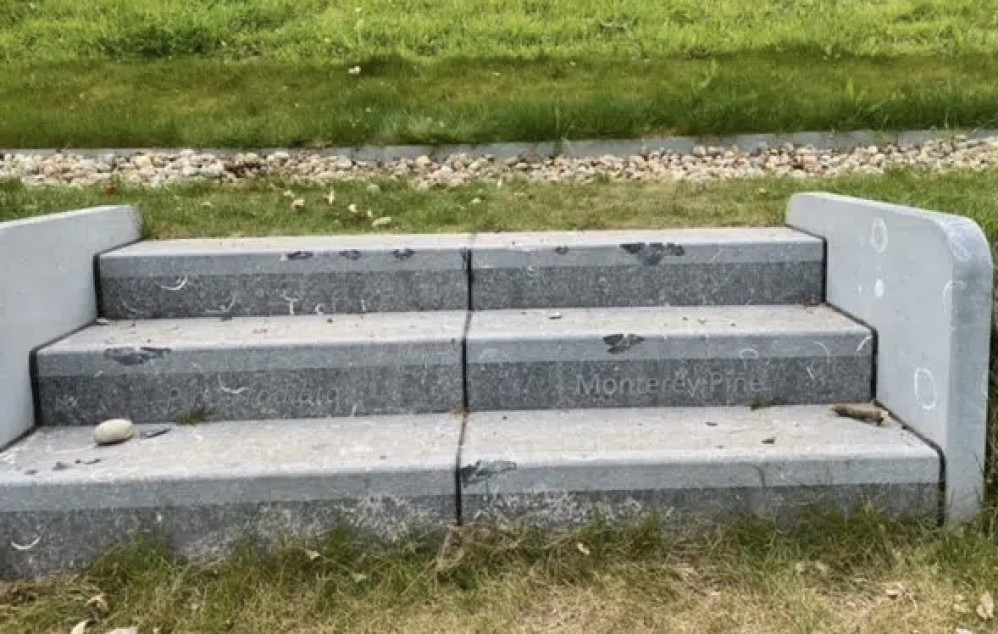 Damaged steps at the amphitheatre (DCC)
Vandals have damaged the new amphitheatre in the grounds of the Knowle in Sidmouth, according to Devon County Council.
The authority said that the edges of some of the stone steps were smashed earlier this week.
The police have been notified and the county council is appealing for anyone with information to come forward.
The amphitheatre opened last year as part of a £1 million flood-alleviation scheme after properties in the town were flooded in November 2014.
Underneath the structure is an underground water storage system which can reportedly contain the floodwater of 'up to a one-in-30-year storm event', and the section above ground is also designed to store water during a one-in-100-year storm event.
Councillor Stuart Hughes (Conservative, Sidmouth) said: "It's absolutely heartbreaking that anyone could do this. This structure was built for the community of Sidmouth, and while the flood alleviation scheme protects homes and businesses from flooding, the amphitheatre also provides a public space for the local community.
"If anyone has any information on who might have caused this damage, I would appeal for them to contact the police."
It is not yet known how much it may cost to replace the steps - or whether they can be repaired.