Who wants to be a Donkey Guardian - Summer Quiz Trail
---
1st Jul 2022 - 30th Sep 2022
UNTIL Friday 30th September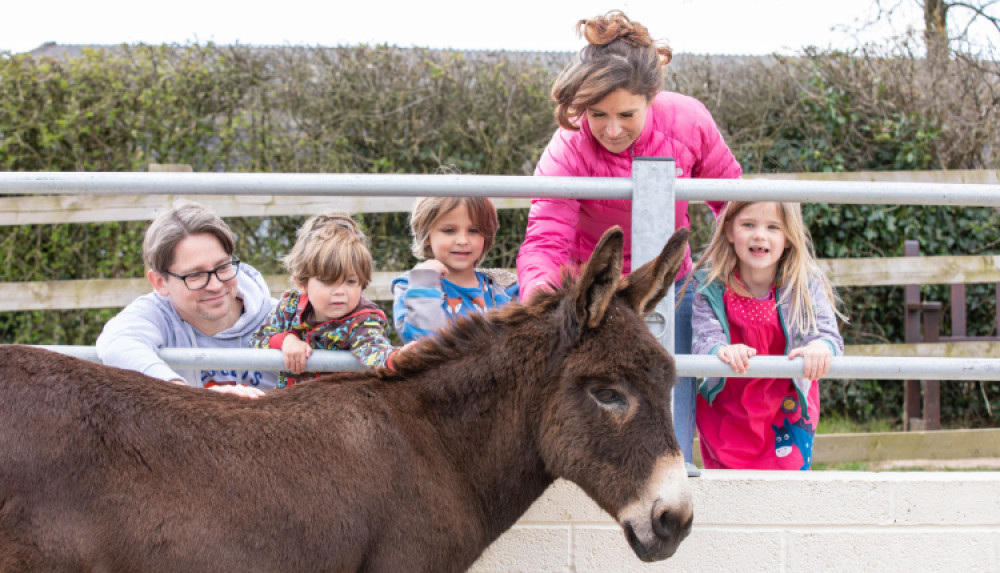 Do you know what it takes to be a Donkey Guardian? Test your knowledge and claim a reward with the new summer quiz trail at The Donkey Sanctuary in Sidmouth, Devon.
Donkey Guardians play a valuable role in The Donkey Sanctuary's work. Not only do they share in the joy and excitement of providing dedicated care to donkeys who need a loving home, but they also help to free up vital space on the farms for donkeys who need specialist care, which cannot be provided elsewhere. However, there are some important things that all Donkey Guardians must have in place before they can give donkeys a new home.
Follow the trail to find the quiz boards located around the sanctuary and see if you can answer the questions about what is required to rehome donkeys and keep them happy and healthy. Then reveal the answers from the donkey expert to complete your quiz sheet and earn your reward.
This entertaining activity combines family fun, exercise and brainpower and is just £5 per trail, including a reward on completion. Head to The Shed to pick up a trail quiz sheet and you're all set to play this summer.
Plus with a new play area, daily talks, scenic walks, engaging exhibits, award-winning gardens and, of course, lots of adorable donkeys to meet, there's so much to explore with your own herd, whatever the weather. Friendly dogs on leads are welcome too!
Take sanctuary in the Taste of the West award-winning restaurant, The Kitchen, and enjoy fresh, local, seasonal produce while soaking in the unparalleled coast and country views. Breakfasts, lunches and tempting afternoon treats are dished up daily, with every penny of profit helping donkeys and mules around the world.
Before heading home, browse the Gift Shop at leisure in the knowledge that every purchase goes towards helping donkeys in need. Packed with unique donkey-design items and souvenirs, you will find something for everyone.
Make the day your own, but above all else, fall in love with the herds of donkeys.
From humble beginnings as a UK rescue mission over 50 years ago, The Donkey Sanctuary has grown into the world's largest equine welfare charities.
General admission and parking are FREE (donations welcome), and dogs on leads are welcome.
All proceeds help fund the work of The Donkey Sanctuary Worldwide.
Add your Sidmouth event for FREE here!
Nub It