Bringing normality back to Sidmouth and attracting visitors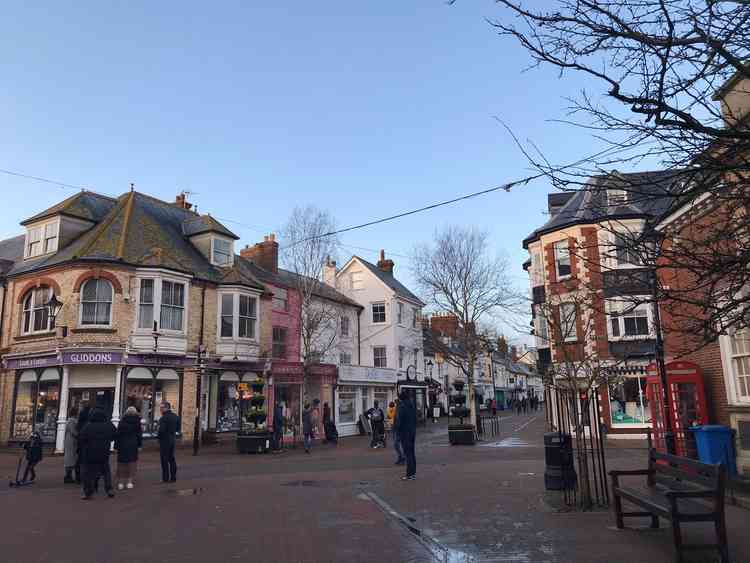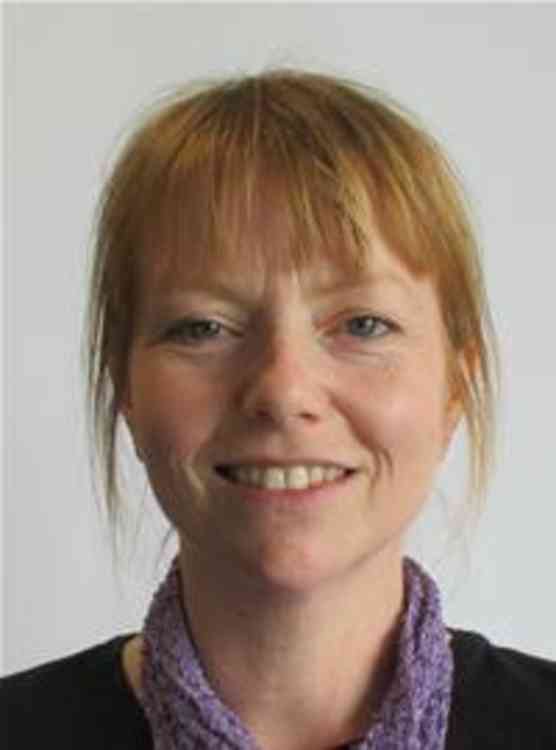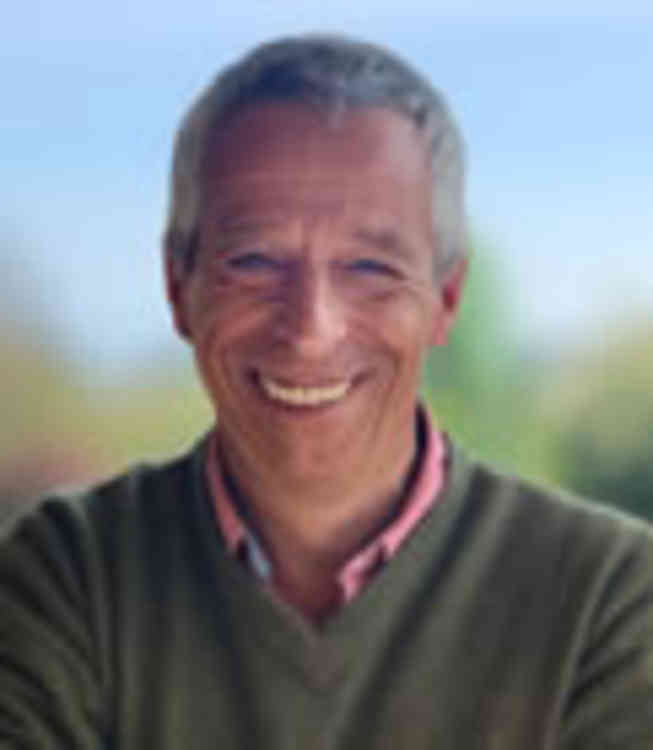 In the second interview as part of Sidmouth Nub News' living article, 'Bringing normality back to Sidmouth and attracting visitors' town councillor Denise Bickley speaks about the need to protect residents, welcome visitors safely and work with our natural resources.
As part of this living article Nub News will be talking to to key figures from the town's council, business and tourism communities.
Today Nub News caught up with councillor Denise Bickley, member of the town council's environment and tourism committees, for her take on what needs to happen for the town to return to normal.
What are your main priorities for getting Sidmouth back to normal?
"My first priority is safety, we have to get going again because we need an economy. Opening up and welcoming visitors is important but we're of the opinion that we need shop workers to be protected.
"If people in Sidmouth feel safe they are more likely to welcome visitors to the town. We need a consistent plan incorporating businesses, residents, voluntary groups and councillors. We've got to keep the community spirit we've seen over the last few months alive past this outbreak.
What role will face masks play?
"I absolutely think that if shop workers are having to put up with dozens of people entering their shop we would like people to protect our shop workers by wearing face masks. I don't think it's necessary when you are outside but if you enter a shop it's a courtesy to protect shop workers and people in public facing roles.
"It is the least we can do. Whether or not it protects against infection 100 per cent is not clear but 80 per cent is better than not wearing them.
"It think it will become normal for us all to have face masks, the virus is not going away any time soon so let's minimise the spread."
What are your main concerns?
"It's a difficult balance, the town needs tourism. We cannot just completely return to normal and not learn any lessons from this. We must work with groups like Sidmouth Chamber of Commerce to rebuild the town in a greener way and find a niche for our town.
"I want to explore the possibilities and positives of keeping cars out of the centre of town and perhaps look at providing a more relaxed town centre for pedestrians to enjoy the shops and cafes.
What do you think is achievable?
"Using some of the short term legislation from the Government we can widen the pavement, reroute delivery vans and encourage more walking and cycling. Using social distancing laws we should be able to create a much calmer town centre.
"I think we can also use the last couple of months to learn a lesson regarding biodiversity and our natural environment. We've seen a lot less mowing from the Councils, and the grass is longer in some areas - not to some people's taste of course but it means we've seen so much more wildlife around and I would like to see that continue. The town needs to work with its natural resources and we should be doing all we can to help pollinators and birds."
What does the town need to do to achieve these goals?
"We need to keep shopping local. Our independent shops have really stepped up over the last few months, let's pay them back. Anyone with any ideas on traffic and transport, food and sustainability or biodiversity should get in touch with the town council."
How ready is Sidmouth for tourism right now?
"I don't think we're ready for the kind of influx of visitors North Devon experienced yesterday. Our local NHS services would not be able to cope, people should have been told to stay nearer home. I just don't think we're ready for a big influx of people. There are public safety and parking concerns. We just have not got the room at the moment."
"I would ask people to leave their cars at home more, particularly during school times, we don't want bottle necks around school entrances as children return to school."
"I'm personally really proud of all the groups that have come together to support the community. It's exactly what the town needs, everyone pulling together and using their strengths."
Nub News caught up with the Sidmouth's town council Chair Ian Barlow for an in-depth Q&A on how the town can achieve a sense of normality in the months to come while still encouraging visitors to the town.
What do you make of the current situation with the Government beginning to ease lock down restrictions?
"There are a lot of people spending a lot of energy criticising the Government right now. I look at the situation slightly differently, if the Government says they are allowing people to come here in the near future there is nothing I can do to change that.
"A lot of people, who aren't lucky enough to live here, will want to visit the town and we need to be ready for that and find a happy medium, keeping residents safe and welcoming tourists. The last thing we want is for visitors to feel unwelcome when the come.
"Tourism is our bread and butter, our town's vibrancy and vitality relies on it. The summer season helps keep our local shops and businesses open for the rest of the year."
What are the town's main priorities at this point?
"Social distancing is the main priority. The best case scenario is they create a vaccine but even then it will be at least 12 to 18 months before it is rolled out. The coronavirus is going to be with us for quite a while yet. Businesses need to adapt to that.
"We've got to learn how to live and work with social distancing. We're working hard to provide larger pedestrian areas to make social distancing easier. Sidmouth county councillor Stuart Hughes is working on this as we speak.
"We're looking at masks as well, I'd like to make it a rule that if you're out in public in Sidmouth you must wear a mask. I know people don't like them but we need to get over that. The masks aren't the full answer but they do help to prevent transmission via sneezes or coughs. We've got to get used to wearing them. It's all about doing everything we can to lower the risk of infection.
"At the moment one in 400 people has the infection, anybody in a public facing role is at more risk, just through the law of averages. All retailers should make it a rule that customers must wear masks. I'd love to make it a law. I can't do that but I can work with the town's businesses to make sure Sidmouth is ahead of the game. I would like to see these masks bought and supplied to local businesses. People will soon get used to it."
How do we stimulate the town's tourism economy?
"Businesses are now starting to get their heads around the situation. We've been trying hard to get the town's bigger businesses and hotels talking to each other to get a plan together. We've got to persuade the Sidmouth community that we need these visitors. Overall we've got to get our economy going again. We need to prevent a mass recession that could kill more people than the coronavirus.
"This is the new normal, the quicker we understand that the more prepared Sidmouth will be. I want to put signs up saying, 'you're welcome in our town but please wear a mask'.
"We've got to work together to reassure residents that they are safe to welcome tourists to the town. We've got to present a united front to potential visitors that we are a safe place to visit.
"That means using masks, using hand sanitiser, more signag on social distancing and enlarging pedestrian areas.
"In terms of actually trying to encourage people to come here? We are waiting to see what the Government comes up with in terms of the easing of lock down restrictions.
"These people are coming at some point and we need to be in the best position to take advantage of that while ensuring public safety.
What needs to be done to make sure Sidmouth is ready for visitors?
"All the different community groups are talking together and assigning tasks to get on top of what our next steps will be. We are already looking at what the problems are going to be and trying to find solutions together."
This article will be updated over the coming weeks so please feel free to favourite this page on your internet browser and check back for updates.