Foal born to rescued donkey at Sidmouth's The Donkey Sanctuary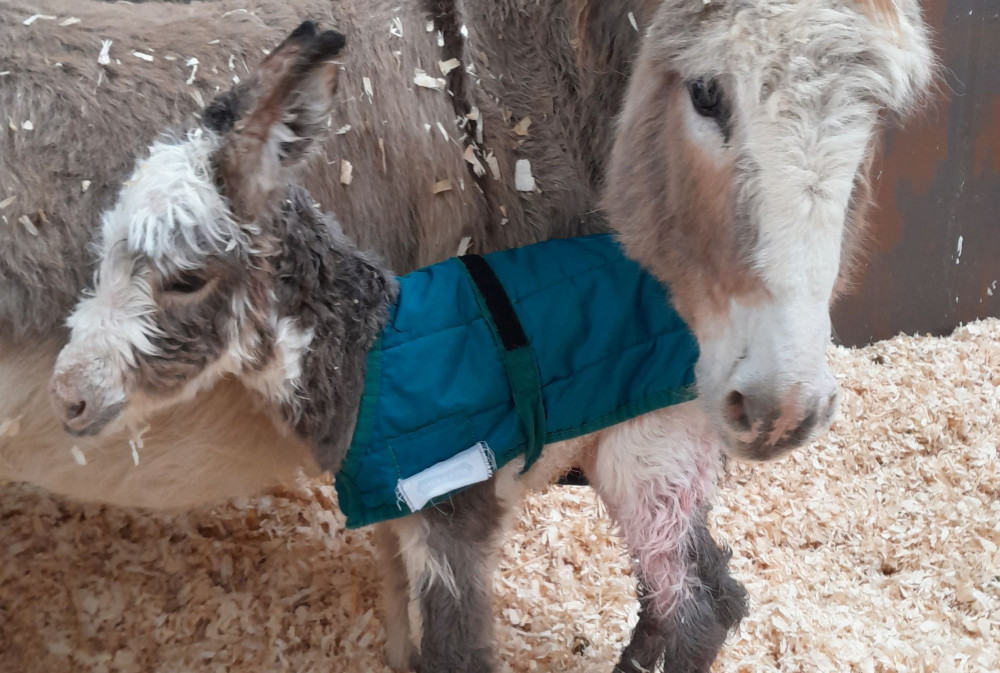 Rosie's new foal (The Donkey Sanctuary)
A male foal was born to a rescued donkey at The Donkey Sanctuary near Sidmouth on Monday 6 March.
The rescued donkey, named Rosie, was found with four others in Cornwall in April 2022.
When they were checked over by a vet, it was confirmed that Rosie and two of the others were pregnant.
Sara Blair-Salter, the sanctuary's New Arrivals Manager, said: "We couldn't guess when Rosie was due because as we didn't know when she was in season and had mated, so we made sure to monitor her closely, checking any changes in her shape, weight and demeanour.
"Rosie's birth went very smoothly, and it was quite quick. Within 15 minutes of his arrival, her foal was on his feet and exploring his surroundings.
"Rosie knew exactly what she was doing from the off – she was cleaning her foal and nudging him towards her udder and encouraging him to feed."
The foal has reportedly already ventured out into his field and has been running around and exploring.