Giant billboard goes up in Sidmouth as the start of major art project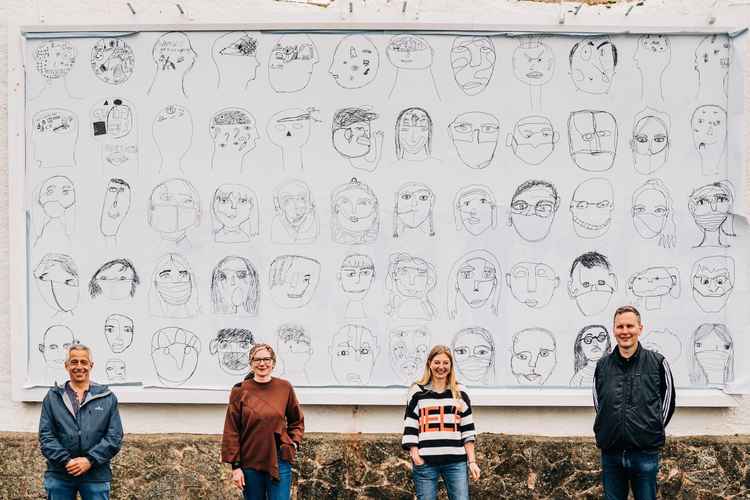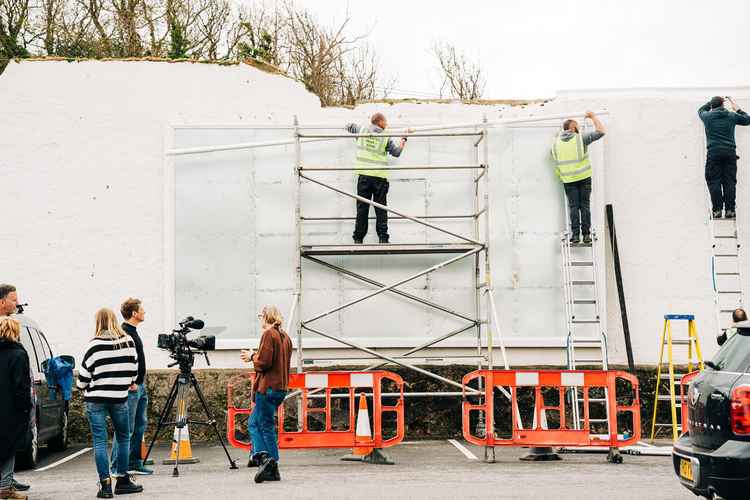 A wall overlooking a car park at Port Royal has been turned into a gallery of artwork produced by Sidmouth College students.
A giant billboard was put up on Thursday, May 13, and the pictures were added the following day.
It's the start of a collaboration project between Sidmouth Coastal Community Hub and the internationally known artist David Shrigley OBE, who lives in Branscombe.
Further down the line there will be a website, film and press launch – watch this space for more details.
The exhibition mounted yesterday is called 'How Are You Feeling?' and consists of 60 self-portraits - line drawings in black and white – by students of the college aged 11 to 14.
They were asked to illustrate thoughts and feelings they experienced during the Covid pandemic, and their reactions to lockdowns, home-schooling, spending more time with family and having less social interaction with friends.
There's an information board to accompany the art display, which will be the first of three exhibitions there this year.
Further information will be released in the coming weeks.