Jewellery worth tens of thousands of pounds stolen from Sidmouth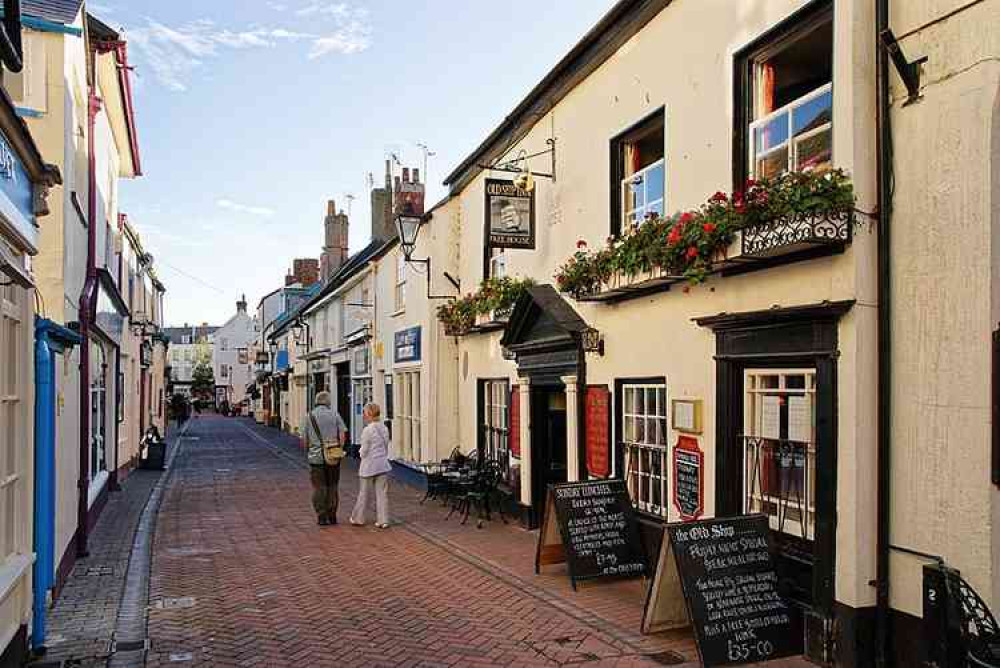 Sidmouth Town Centre. Image courtesy of Johanning.
Police are appealing for the public's help after a large amount of jewellery, worth tens of thousands of pounds, was stolen from the Sidmouth area.
Devon and Cornwall Police believes the items were stolen from the area between Saturday, February 4, and Thursday, February 13.
The police have issued a comprehensive list of the items stolen:
-9ct gold oval top signet ring
-Pair of 9ct gold hoop earrings (thin)
-Pair of 9ct gold rose stud earrings
-Pair of silver mounted coral stud earrings
-Mother of pearl oval pendant engraved on front with two heads and gold mounted
-Metal mounted miniature brooch with safety chain
-Seven stone garnet and white spinel ring set in 9ct gold with 3 garnets and 4 small white spinels
-Sapphire and diamond ring with 10 small diamonds set in 18ct white gold with oval sapphire in centre and 18ct gold shank
-Pearl and coral cluster ring mounted in gold with 18 half pearls and oval carved coral with head of Queen Victoria
-18ct gold wedding ring with pattern, 6mm wide
-9ct gold engraved locket oval 35 x 25 m/m
-9ct gold belcher chain, 60 inches long
-9ct gold curb chain necklace with large cornelian set seal, 31 inches long
-9ct gold chain necklace with fancy links in rope chain, 42 inches long
-9ct gold bangle with fancy front and safety chain
-Pair of gold and silver cuff links with fancy fronts
-18ct gold gents signet ring with small diamond set in star and inlay of 18ct white gold
-9ct gold oval cuff links
-Gold mounted pearl trefoil stick pin with rose diamond set in tail
-15ct gold pearl and sapphire stick pin
-9ct gold curb chain bracelet with 13 gold charms
-Amethyst drop pendant with ring at top
-Gold and tortoiseshell mounted lorgnettes
-Gilt metal lorgnettes If you are offered any similar items or have any information please phone 101 or email
[email protected]
quoting crime CR/013767/20.