New display on Sidmouth Wall Space: can you recognise local buildings from these architectural details?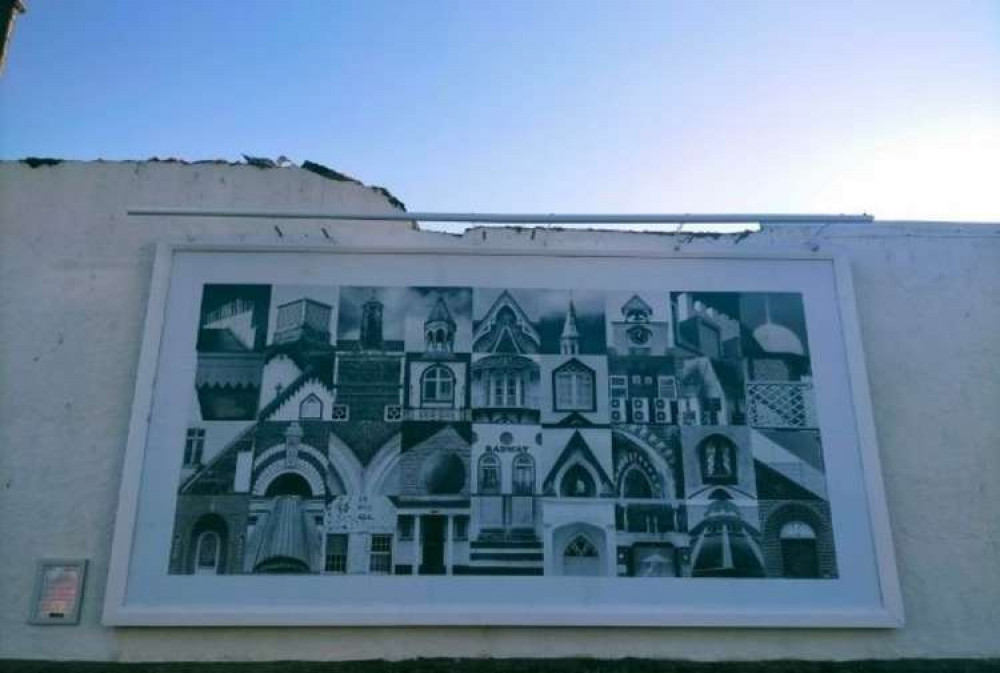 The latest display on the Sidmouth Wall Space at Port Royal
A new piece of public art has been installed on the Sidmouth Wall Space at Port Royal.
The latest display is called Fragments of Sidmouth and consists of a set of photographs showing architectural details that can be seen around the town.
They were taken by local photographer Mike Hawkridge, the secretary of Sidmouth Photographic Club, as part of a project with Sidmouth School of Art. The project focuses on people and place and is mentored by artist/photographer Robert Darch, who provided the last set of photos on the wall space; read more about it here.
People can look at the photos and see if they recognise local buildings from the 'fragments' on display.
'Photographing architecture is a voyage of discovery'
Mike, an Associate of the Royal Photographic Society, said: "Look around you and everywhere in the built environment there is architecture.
"It is a world full of fascinating shapes and forms that take on different appearances as you change your viewpoint and observe one element against another; or they may create a geometric harmony.
"Photographing architecture is a voyage of discovery. The more you look the more you see. Monochrome treatment emphasises the graphic nature of construction elements, the distracting colours are gone, and the viewer is led to concentrate on the shapes, lines and patterns of the builder's materials and the architect's designs.
"This sequence of images reveals vignettes of some of Sidmouth's buildings; appealing for their graphic qualities. Some are decorative, some less so; but between them you will see something of Sidmouth."
The public art project is a Sidmouth Coastal Community Hub collaboration with artist David Shrigley OBE, who lives in Branscombe. The project is funded by the Arts Council of England and Sidmouth Town Council