Pop-up vaccination clinic coming to Sidmouth seafront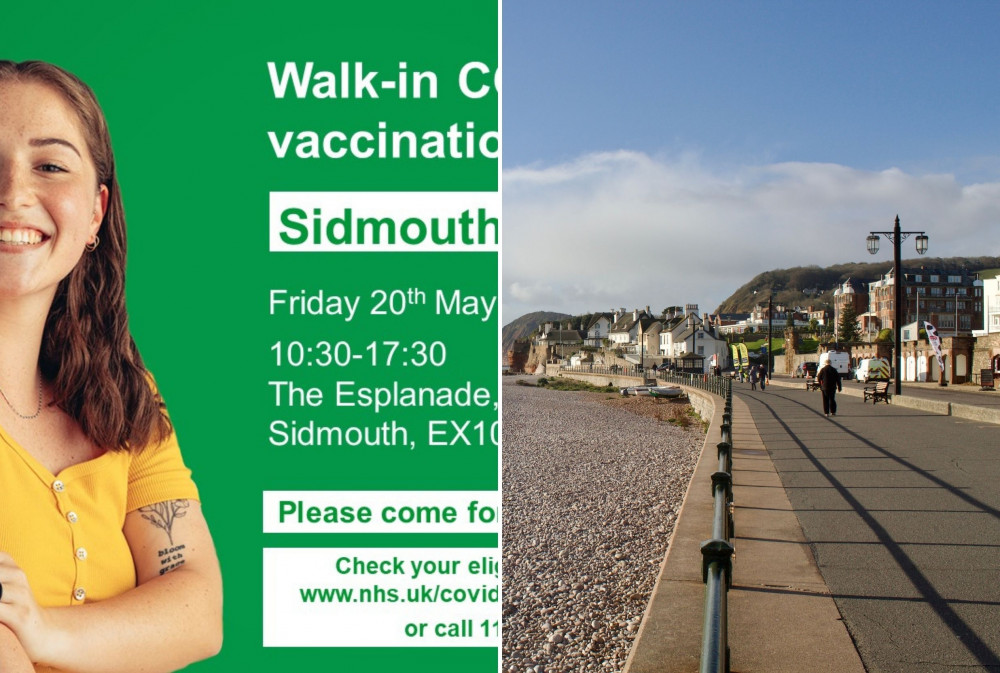 L: Walk-in vaccination flyer (NHS). R: Esplanade, Sidmouth (Nub News, Will Goddard)
A pop-up walk-in vaccination clinic will be open in Sidmouth this Friday 20 May.
It will be located on the Esplanade, near Fort Café, on Sidmouth seafront.
The clinic will be open from 10.30am to 5.30pm, and there is no need to book.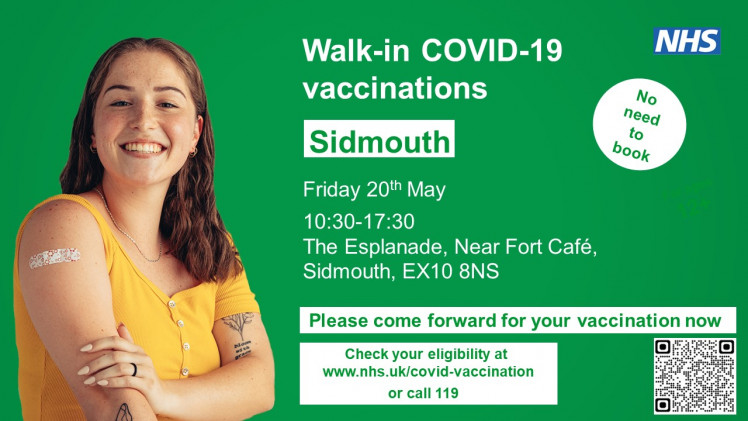 Walk-in vaccination flyer (NHS)
First, second Pfizer, booster, and additional doses are available.
If you miss the pop-up clinic, you can also book online or find other walk-in sites here.
Click here for more information about the pop-up clinic on the Esplanade.