Sidmouth College staff 'incredibly proud' of student success on A-level results day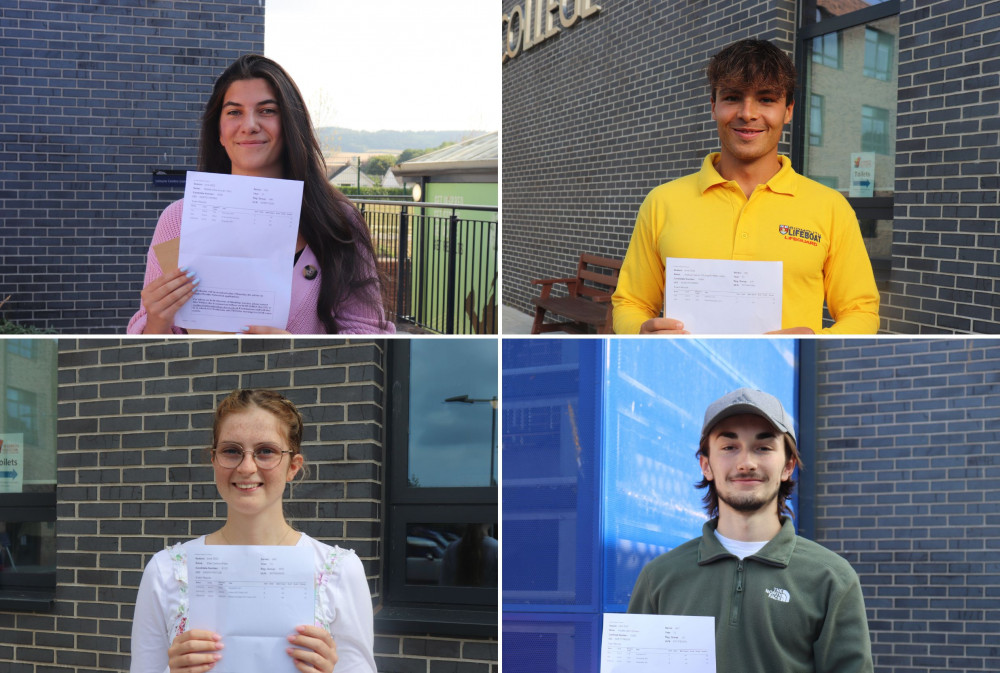 Clockwise from top left: Tilly Kumar, Josh Miller, Freddie Dorman, Ellie Wiles (Sidmouth College)
The principal of Sidmouth College has said that staff are "incredibly proud" of all of their students who received A-level and BTEC results today (Thursday 18 August).
Several of its students got A* and A grades across the board, and "a very large percentage" will be heading to universities including Oxford, Bristol, Bath, Newcastle, Cardiff, Reading and Exeter.
The school highlighted several of its students' successes with their exam results. They are:
Molly Garrick: A*, A* & A
Reuben Bennett: A*, A* & A
Josh Miller: A*, A & A
Tilly Kumar: A*, A* & A
Josh Ashby: A*, A & B
Ryan Whitehead: A*, A & B
Lottie Holmes: A*, A & B
Erin Kirley: A, A & A
Lauren Liddle: A, A & B
Molly Taylor: A*, A & B
Ellie Wiles: A, A & B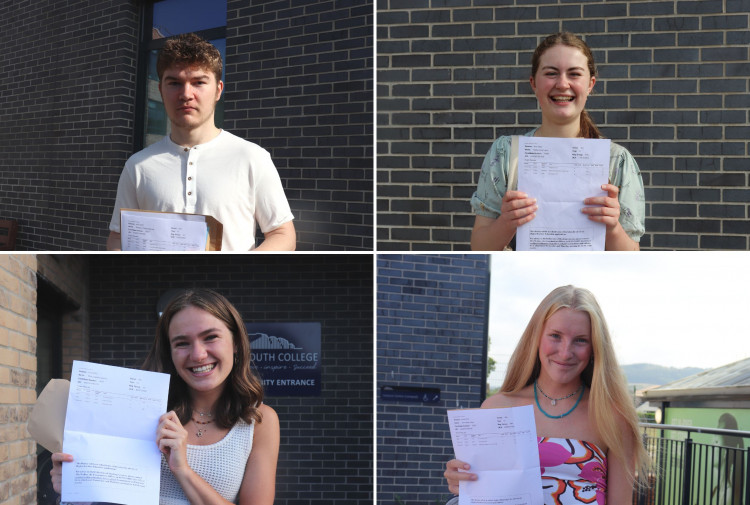 Clockwise from top left: Reuben Bennett, Molly Taylor, Erin Kirley, Molly Garrick (Sidmouth College)
'A credit to themselves and Sidmouth College'
Principal of Sidmouth College Sarah Parsons said: "This remarkable group of young people have been a credit to themselves and Sidmouth College for the duration of their seven-year learning journey and particularly throughout the challenges of the COVID pandemic.
"The results that our students have received today should now be celebrated. All of the staff at the College are incredibly proud of all these students.
"We work hard at Sidmouth College to foster a lifelong love of learning in all of our students and we are pleased that so many of them are continuing to further their education.
"I would like to thank all of the staff at the college for their continued dedication to our students, the high-quality teaching, learning and support that they have provided has enabled our students to be successful today.
"I would also like to thank our parent community who have worked alongside us in partnership over the last seven years.
"My final thank you goes to Mrs Sue Hurley and the team of tutors who have worked incredibly closely with the year group during this pivotal year, providing ongoing support and guidance."
'Their results are a testament to their academic ability, resilience and determination'
Head of Sixth Form Sue Hurley said: "This was the first set of formal examinations that the students have sat so their results are a testament to their academic ability, resilience and determination to show to everyone just how good they are.
"In addition to their academic studies, the year group have also been involved in a number of extracurricular activities, in fact some of the group are currently volunteering as part of a Camps International trip to Kenya and will be receiving their results by telephone!
"After spending so much time with them over the last two years, I am going to miss them a great deal. However, I am confident that each and every one of them will go on to great things!"