Sidmouth Steppers to hold taster sessions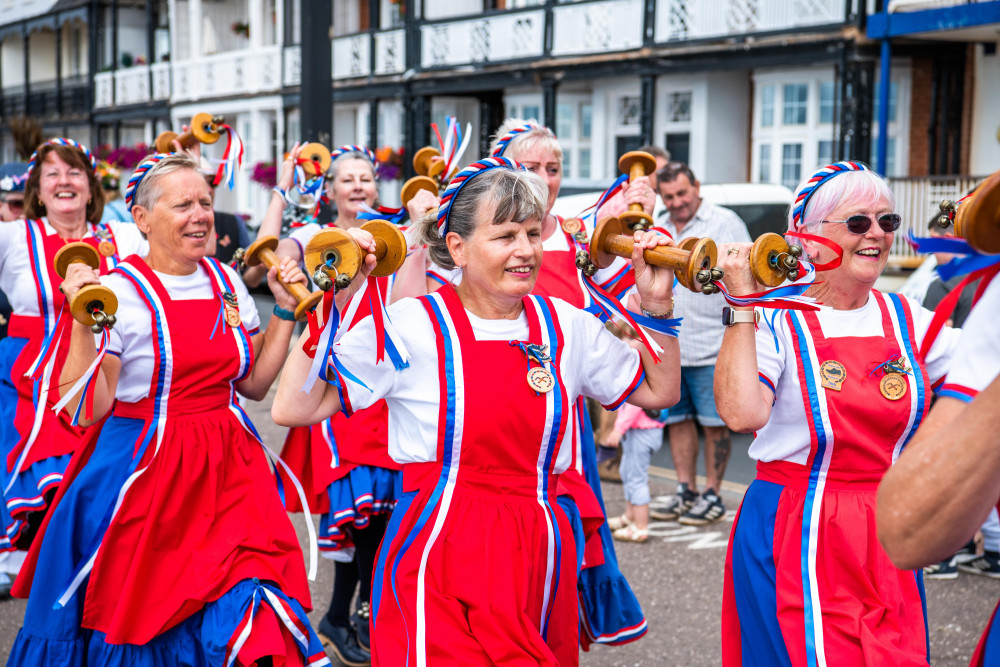 In action (Sidmouth Steppers)
The Sidmouth Steppers, a group that practices North West Morris Dancing, are set to hold two taster sessions in October.
They will take place on Tuesday 4 and 11 October from 7.30pm to 9.30pm at the Guide Hut at Lawn Vista, Sidmouth.
You must be at least 18 years old. Female dancers and male or female musicians are welcome.
All that is required to attend the sessions are trainers and comfortable clothing, and no experience is necessary.
A spokesperson said: "Ladies, have you seen us dancing and fancy learning how to do that?
"Well these open evenings are just for you as an introduction to dancing North West Morris. No experience necessary but experienced dancers also welcome. Just bring yourself and a pair of flat shoes suitable for dancing.
"Musicians (ladies and gents) who play acoustic instruments are also most welcome to join our band. Music notation will be provided if required. Please contact Martin Pratt on [email protected] if transposed scores required."
You can contact Secretary Cath Nettleton for more information here.