Sidmouth Town Council elects new chair, vice chair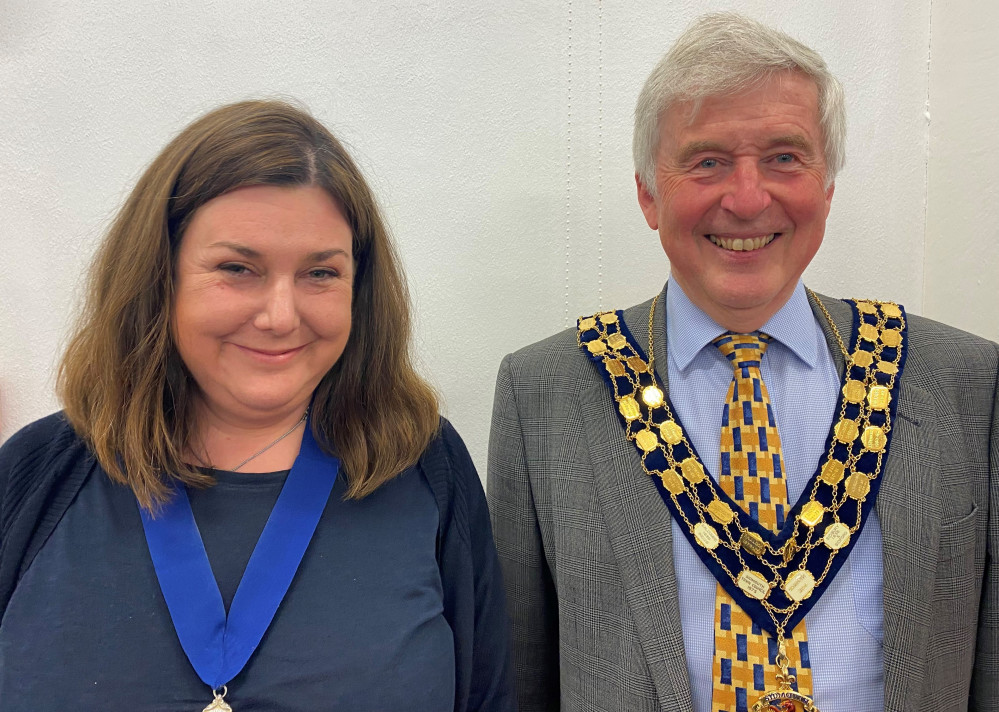 Vice Chair Cllr Hilary Nelson and Chair Cllr Chris Lockyear (Sidmouth Town Council)
Sidmouth Town Council has elected a new chair and vice chair for the 2022-23 year.
Cllr Chris Lockyear takes over the role of chair from Cllr Ian Barlow, who held the title for three years. Cllr Hilary Nelson was appointed as vice chair.
After the meeting, Cllr Lockyear said: "I am honoured to have been elected as Chair of Sidmouth Town Council.
"The council has done a superb job over recent years in promoting Sidmouth as a unique tourist destination. This must continue so we can have a thriving economy, and we will work with the Chamber of Commerce and others to achieve this.
"Sidmouth has a large number of very successful festivals that provide entertainment, education and enjoyment to residents and visitors alike, and we must ensure their ongoing success, and facilitate cooperation between them.
"Having lived in various parts of the world, I think Sidmouth is unique in the breadth and depth of the clubs, societies, and organisations we have in the Sid Valley; I am very proud of this. They offer a huge variety of services to the community and the council will continue to support them as best we can.
"However, I also know that there are still isolated individuals and groups, and we will seek to reach out to them so they feel included within our community. Your councillors represent you, the people of the Sid Valley, and so it is important that your voices are heard."
Click here for more information on Sidmouth Town Council.