Sidmouth: Work to start on new road markings to prevent overtaking near Newton Poppleford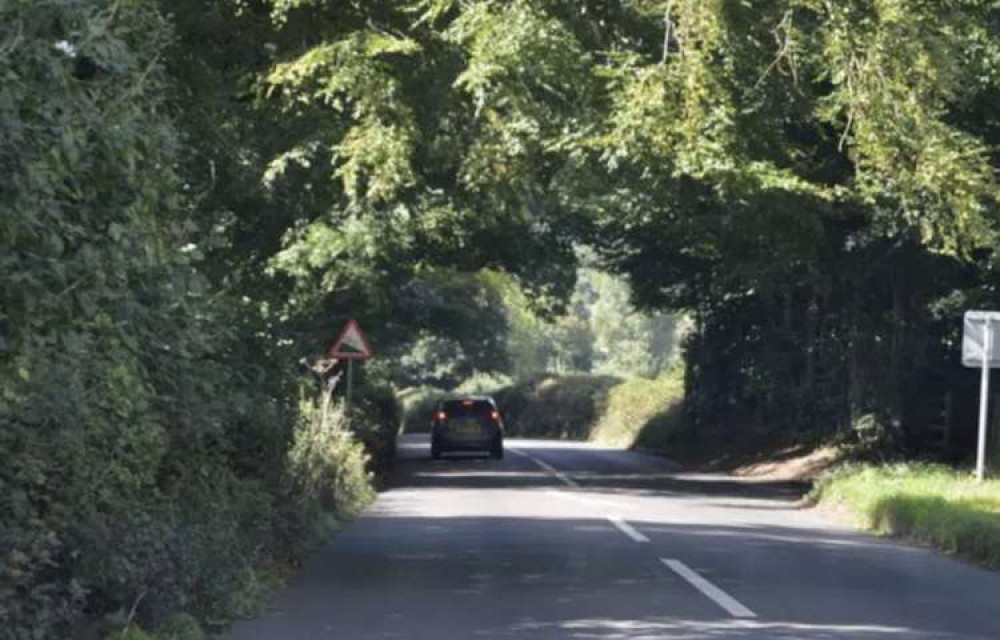 Four Elms Hill. Credit: Devon County Council
New road markings to prevent overtaking are set to be introduced tomorrow (Monday 15 November) on the section of the A3052 at Four Elms Hill near Newton Poppleford.
It follows the introduction of a 40mph speed limit in 2019.
Work to install the continuous solid double white lines is scheduled to start on Monday evening, subject to weather conditions, and is expected to take up to three evenings to complete during overnight road closures.
Councillor Stuart Hughes, Cabinet Member for Highway Management and Chair of the East Devon Highways and Transport Committee (HATOC), said: "It's good news that we now have the all clear from the police and the safety audit to make the changes to the white lines on Four Elms Hill, in accordance with the HATOC decision.
"The HATOC Committee was keen to see a solid continuous double white line system to make it absolutely clear to motorists that they cannot overtake on this section of road.
"As a regular user of the A3052 I think these lines will provide an important improvement to safety on this stretch and I'm sure they'll be welcomed by the local community."