Sidmouth's MP declares whom he will back for next prime minister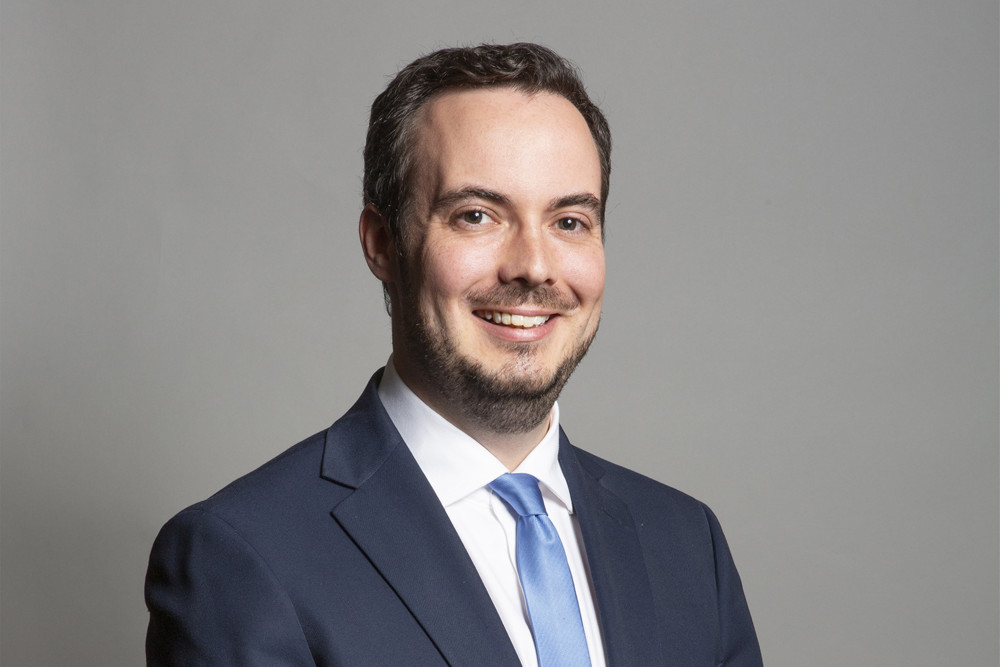 Simon Jupp MP (By David Woolfall, CC BY 3.0, https://commons.wikimedia.org/w/index.php?curid=86665448)
Conservative MP for East Devon Simon Jupp, whose constituency includes Sidmouth, has backed former chancellor Rishi Sunak to become the next prime minister.
However, it is not yet certain at the time of writing whether Mr Sunak will enter the leadership race.
Mr Jupp also supported Sunak earlier this year in the Tory leadership contest to replace Boris Johnson.
It comes after the resignation of Prime Minister Liz Truss yesterday (Thursday 20 October), which the East Devon MP described as "the right and honourable step given the situation".
Jupp had also accepted a position in the Department for Levelling Up, Housing and Communities as a parliamentary private secretary before Ms Truss' resignation.
Simon Jupp MP said: "I accepted a position in government because I wanted it to work. Unfortunately, it didn't.
"Rishi Sunak has already set out his stall to the nation. He's got the experience needed to lead the nation and the knowledge to restore economic credibility.
"I'm backing Rishi Sunak for PM."
Candidates who want to put themselves forward in the leadership race to become the next prime minister must get the support of at least 100 MPs by 2pm on Monday 24 October.