UP CLOSE: A look around Sidmouth Museum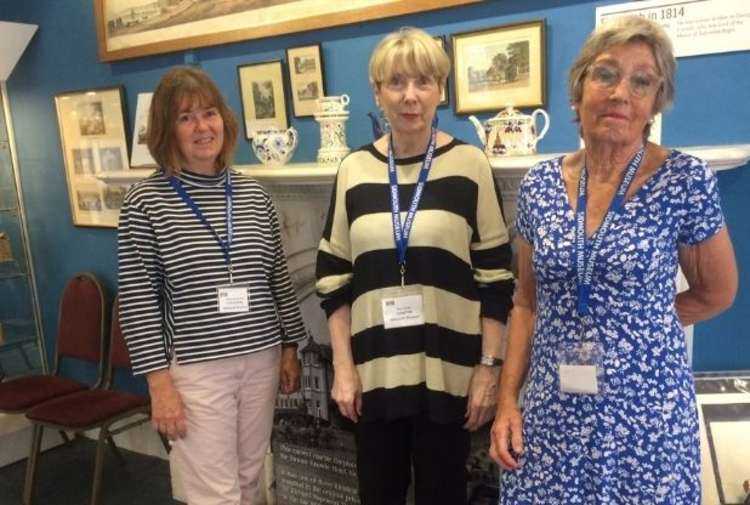 Curator Ann Tanner, centre, with volunteers Penny Armstrong and Chris Pike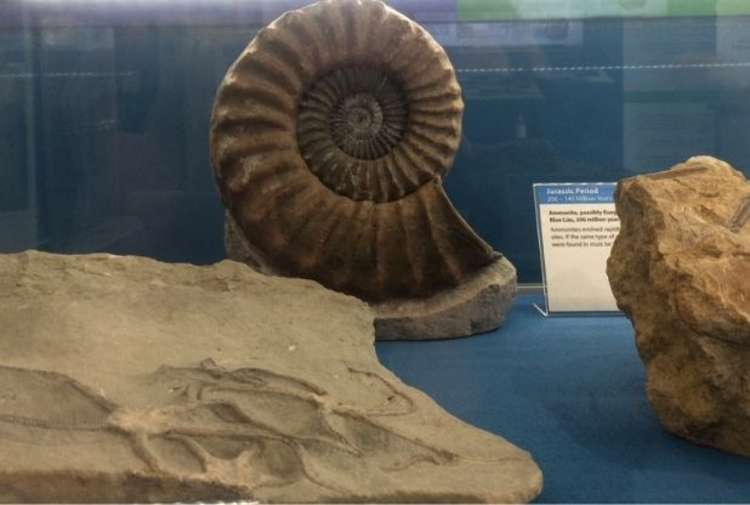 Part of the Triassic Coast display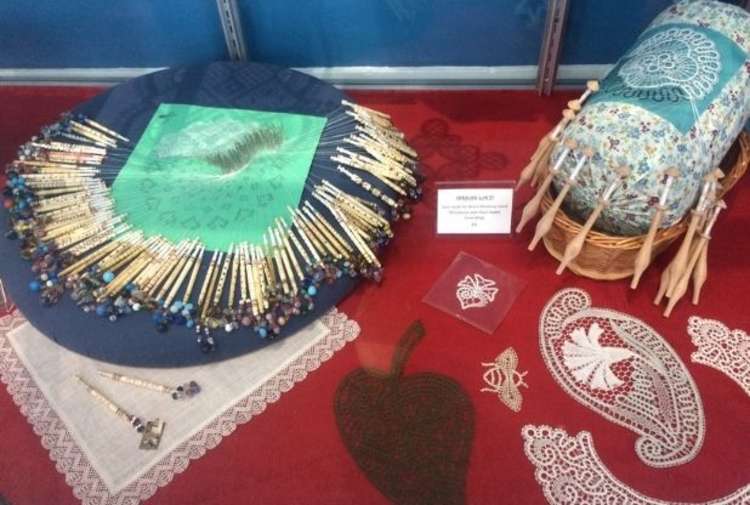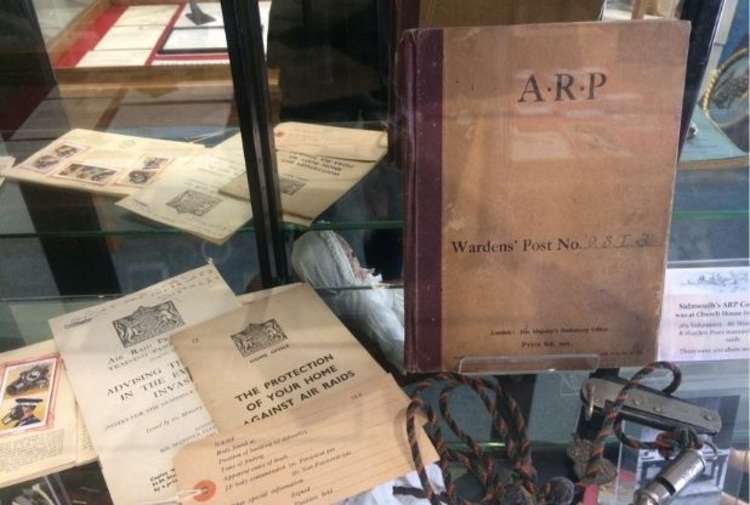 World War Two memorabilia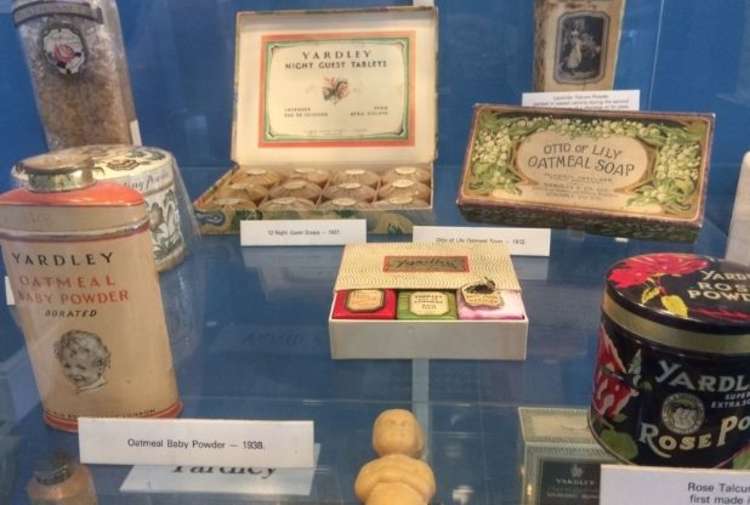 Part of the Yardley collection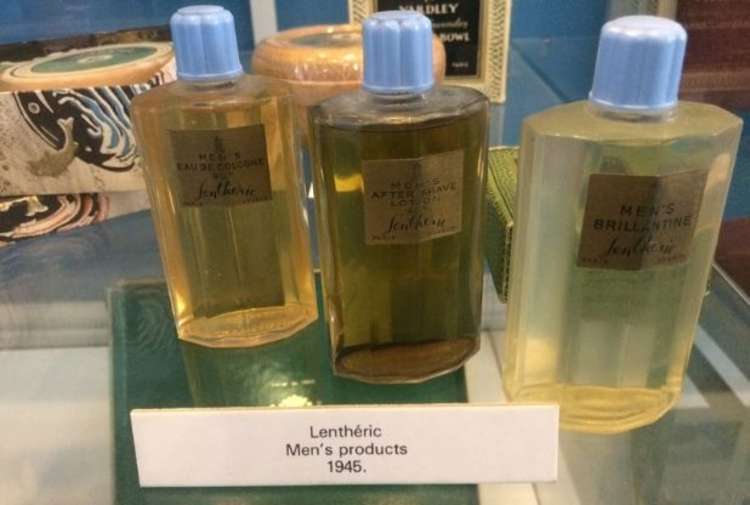 Close-up of Yardley exhibits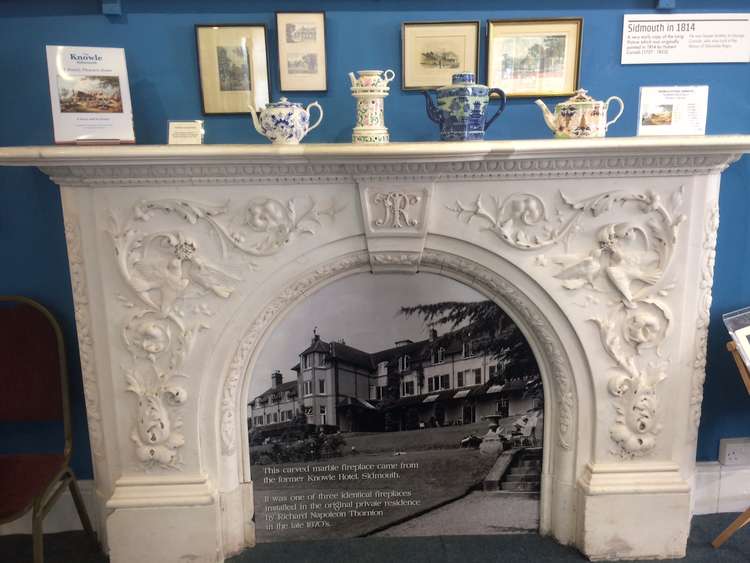 One of the fireplaces from The Knowle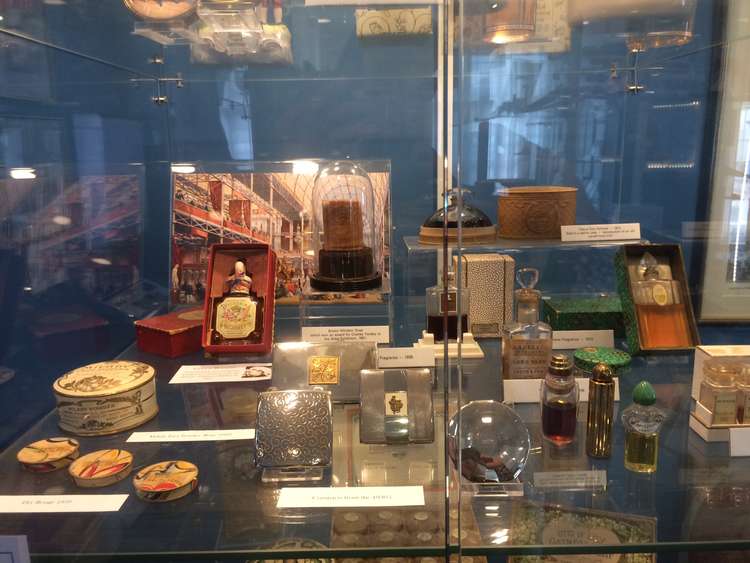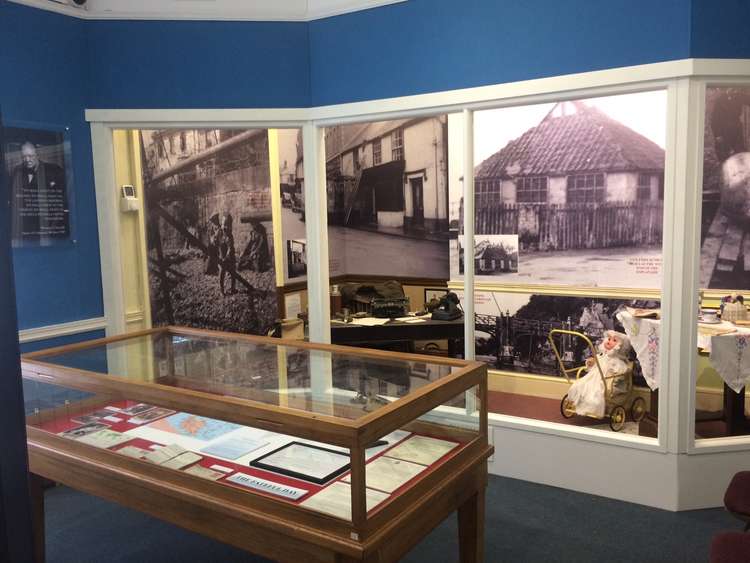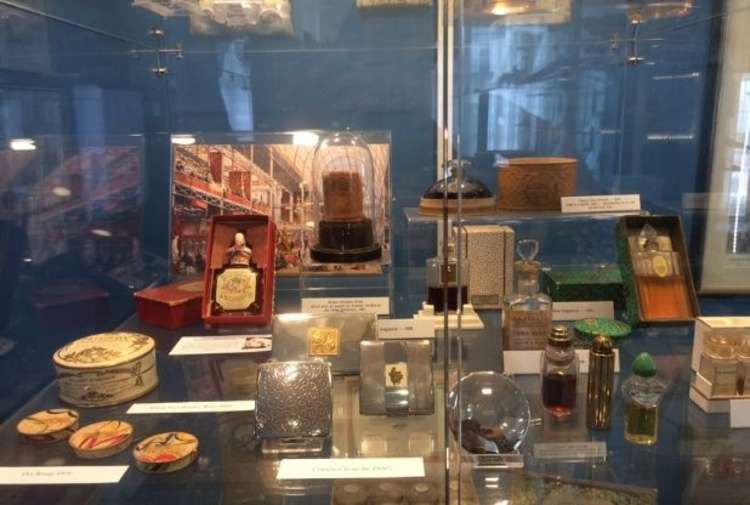 'Incredible' and 'fantastic' are among the words used by Sidmouth Museum's curator to describe its first two months of opening again after the Covid pandemic.
The museum, run by the Sid Vale Association, reopened on June 21 after a major reorganisation and clear-out.
Since then, it's welcomed large numbers of visitors – but not too many at a time, so there was no breach of Covid social distancing restrictions. The week of the Folk Festival was particularly good, with many people visiting Sidmouth for the festival also coming to the new-look museum.
Ann said: "We've revamped the museum so much. Covid in a way was a big enabler, we had to take things out and streamline so that people could walk around more easily with lots of space.
"We've also been really lucky that from January onwards the Sid Vale Association has had so many new volunteers - without them we wouldn't habe been able to open."
What's new at Sidmouth Museum?
Work to improve the museum began before the pandemic, during the winter of 2019-2020. This included upgrading the volunteer facilities and bringing in two heritage fireplaces that had been in The Knowle - one is now on display in the main ground-floor room of the museum, and the other upstairs.
Another of the newly introduced items on display is a digitised history of Sidmouth, displayed on the wall, with 23 different screens that can be viewed by operating foot pedals. This was paid for by a grant from South West Museums and put together during the lockdowns.The pedal system was installed to avoid the Covid risk of touching buttons with hands, and Ann said it's very popular with older visitors because it's like driving a car, rather than using unfamiliar new technology.
There's also a new Sidmouth Triassic Coast display on the ground floor, in addition to the existing Geology Room upstairs.
Curator Ann's favourite exhibits
One of Ann's personal favourites – which is also very popular with visitors – is a collection of vintage Yardley perfumes and cosmetics. This was donated by Ray and Sue Davies. Ray was acquisitions director for Beechams International, which acquired Yardley's cosmetic division in 1985, and the collection was in Yardley's boardroom. Beechams didn't want it, so it was given to Ray. Ann said: "I was amazed when I went to catalogue it all, it was fantastic. We're so lucky to have it – it's beautiful."
Another of Ann's favourites is the museum's archaeology room upstairs, which used to be an infrequently-used office. It has attractive windows looking out towards Coburg Terrace and The Old Chancel, which was restored by Sidmouth's famous stonecarver and polymath Peter Orlando Hutchinson. Ann said: "It was just the right place to have an archaeology room, because a lot of the things on show, he actually collected. That's definitely a personal favourite because I felt we'd uncovered this absolute jewel."
Sidmouth Museum changes its exhibits every year, so there's always something for its many return visitors to see. And there's also going to be a special pop-up exhibition next month at Kennaway House, to mark the 175th anniversary of the founding of the Sid Vale Association, which runs the museum. Sidmouth Nub News will have more details of this event in the near future.
The museum is open 10am until 4pm Monday to Saturday, closed on Sundays. Admission charge £2.50 for adults.