UP CLOSE: Sidmouth's JM DanceFit talks about past and future plans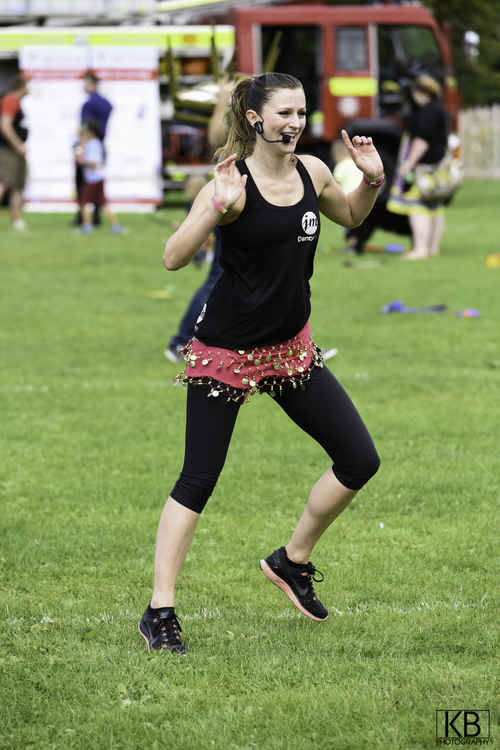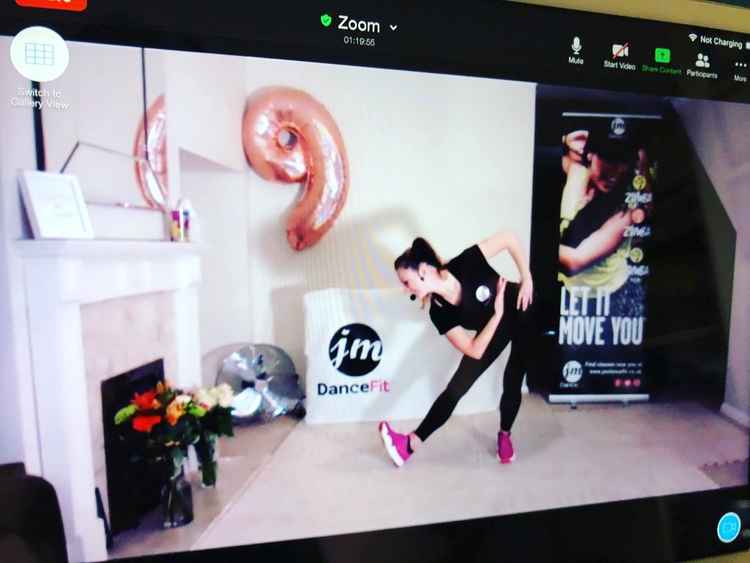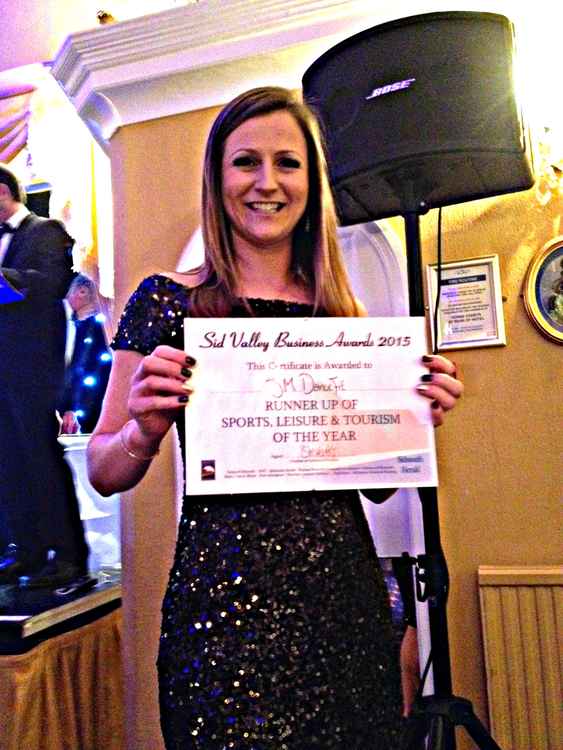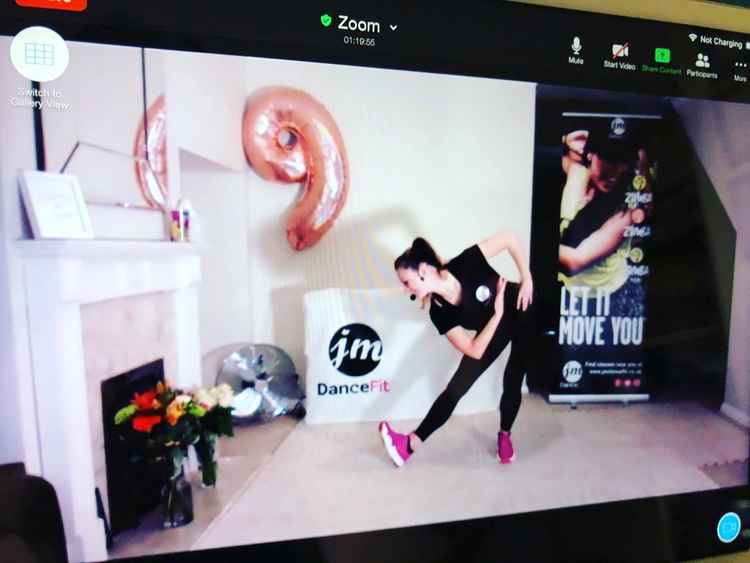 Each week Sidmouth Nub News will be featuring a different business or organisation in the town to help support our wonderful community.
This week, we speak to Johanna Morgan of JM DanceFit.
Tell us about yourself and your business?
I am a fully qualified professional dance fitness teacher, specialising in both adults' and children's classes throughout East Devon and more recently Live Online.
My interest in dance started from the early age of three and quickly developed into a life-long passion.
After gaining three 'A' Levels at Exeter College and obtaining an 'A' grade in Dance, I successfully auditioned to train professionally at Performers College, Essex.
At Performers College, I completed the three-year broad-based course consisting of Practical Dance, (RAD and ISTD Ballet, Repertoire, ISTD Modern, Stylised Jazz, Tap, Contemporary, Pas de Deux), and Musical Theatre. I also gained Teachers' Associate exams, a Diploma in Musical Theatre and Performing Arts and many other dance exams, and graduated as a professional teacher and performer.
My dance career involved working in many areas of entertainment worldwide, including theatre, film and television.
I enjoyed working in a variety of international dance shows, both at sea and on land, touring the USA, Canada, Asia and Europe. In 2011, I decided to return to my home town of Sidmouth.
The move enabled me to spend more time with close friends and family and to live in a part of the country which I love.
All I have ever known and truly loved is dance and to be a dancer you need to be fit.
However, just like most people, I do not enjoy all physical workouts. Dance and aerobics is a perfect combination of everything I love to do.
It combines both dance and fitness giving me a sense of improved health and wellbeing, both physically and emotionally. In addition, it lightens my mood and leaves me feeling refreshed and energised.
These benefits inspired me to create JM DanceFit and to offer the community within East Devon my own classes, providing both adults and children with the opportunity to benefit from the same positive experience.
My classes provide a welcoming and friendly atmosphere where people can enjoy a wide variety of dynamic dance fitness routines, enhanced by a great combination of inspiring musical beats and rhythms. With the continuing success of the classes, I have been able to provide ZumbaKids, ZumbaGold (low impact) and regular Zumba sessions, plus school workshops, parties and charity fundraisers.
In 2016, I was also certified as a Gold Level FitSteps Latin and Ballroom instructor and added these 'Strictly' fun classes to my weekly timetable (no partners required).
Whether you wish to improve, or sustain, your general fitness and wellbeing, the Zumba and FitSteps classes provide both the feel good factor and the enjoyment of a fun and effective workout whilst exercising 'in disguise'.
What achievements are you most proud of?
I am proud that for the past nine years JM DanceFit has provided the opportunity and inspiration for the local community, (of all ages and abilities), to experience and sustain an improved state of physical and mental health, leading to a more enjoyable and rewarding lifestyle.
I believe that this will have resulted in reducing demands, pressure and expense within the healthcare services.
JM DanceFit has provided fitness fun, and helped to make and maintain friendships, creating a great sense of camaraderie. This has been particularly important and appreciated throughout these unprecedented times.
My teaching methods and successful results have led to raised community recognition of JM DanceFit. This has resulted in various organisations, including charities, (e.g. SOME LISTED BELOW ), requesting my support at their events in order to increase attendance, raise organisation awareness, and to provide fun entertainment, creating successful fundraising events.
By participating in these events, the JM DanceFit children and adult members are also given the important opportunity to socialise and to improve their self-confidence.
One of our most successful achievements was in March 2016. A team of thirty two JM DanceFit Zumba Divas from the Sidmouth, Sidford, Seaton, Newton Poppleford and Exeter classes successfully completed their three mile Sport Relief challenge by walking, zumbaring and wiggling their way around the Sidmouth Byes. The team of Adults and Children raised a massive £3,500 for the charity and held the top position on the UK Teams Mile Leaderboard for three weeks leading up to the event.
Our motto in class has always been 'Alone we can do so little, Together we can do so much' and, having raised the most funds in the whole of the UK as a team, demonstrates how when you put your minds together, there is no limit to what you can achieve. Together we have made a real difference.
____________ - Sidmouth Rugby Football Club 40th Year Anniversary Zumbathon - Sidford Pre-School ZumbAtomic Fundraiser Event - The Royal National Lifeboat Institution's "Biggest Fundraising Day" - Sidmouth Primary School Pudsey's Children In Need Event - Sidmouth Brownies' Healthy Heart Badge - Devon Air Ambulance Zumbathon - Zumba Fundraising Event for The Wedding Wishing Well Foundation - RNLI Summer Zumba Fundraising Event - JM DanceFit Zumba Fundraiser for Admiral Nurse at Sidmouth College - JM DanceFit Supports South West Children's Hospice with Rainbow 'Wiggle' - JM DanceFit Supports Sidmouth does 'Wear a Hat Week' __________ I was also very proud to receive the Sid Valley Runner Up Business Award in 2015 JM DanceFit Sid Valley Business Awards Runner Up 2015
How have you been affected by Covid?
The Covid-19 Lockdown in March resulted in an immediate and significant change in the way that I could provide my sessions to the community. In order to ensure the continuity, stability and daily structure valued by my members, I made a quick transition to Live Online sessions. Together, my members and I overcame the initial challenge of relocating to Live Online sessions and we have adapted and made the necessary changes to ensure we can continue to have fun exercising, while gaining from the many benefits of Dance Fitness. The Live Online sessions also allow members to benefit from the social aspect of meeting people and maintaining friendships, therefore avoiding the feeling of loneliness and isolation during these uncertain times. 'Although we are at home, we are not alone'. In September, when we were able to return to some of our Venues e.g. The Sid Vale Scout Centre, Salcombe Road, and All Saints Church Hall, Sidmouth, my members commented that they felt very safe with the new Government Guidelines in place. Those that were unable to attend Venue sessions had the option to remain Live Online. Following the second Lockdown, we automatically reverted all sessions back to Live Online, where we shall now remain until the New Year. Although the initial transition online was something new to us, we have come to realise that there are in fact many benefits to the Live Online sessions. An important benefit is that it allows an unlimited number of members, from near and far, to come together in the comfort of their own homes to enjoy a variety of different sessions throughout the week.
What are you doing through lockdown and how are your members enjoying it?
As always, 'The show must go on' and we are continuing with our Live Online sessions. As a community, we continue to improve our physical and mental wellbeing, keeping our endorphins flwing and strengthening our immune systems. In addition to maintaining our levels of fitness, we have now mastered the modern world of technology and become Online Zoom Super Starz!!
What plans do you have for the future?
I anticipate a return to venues, as well as the continuation of our Live Online sessions, in particular for those who have joined us since Lockdown from further afield. I very much hope that JM DanceFit will continue to help inspire people to experience and sustain an improved state of physical and mental health, leading to a more enjoyable and rewarding lifestyle. PERSONAL NOTE TO MEMBERS: I would like to say a huge big heartfelt thanks to all my truly inspirational JM DanceFit members and ZumbaKids for their continued support, patience, perseverance and kindness throughout these challenging and changeable times. In October, we celebrated our 9th anniversary and, without them all, the continuation of our Zumba and FitSteps sessions simply would not be possible. New members are very welcome to join our Live Online low or high impact sessions, which are currently attended by an age range of 3 to 93 years! To access the classes and for further information contact Johanna directly on 07739 518 587 or visit the 'Timetable' page of her website
HERE.