What do you think of Sidmouth Airshow, town council asks residents in survey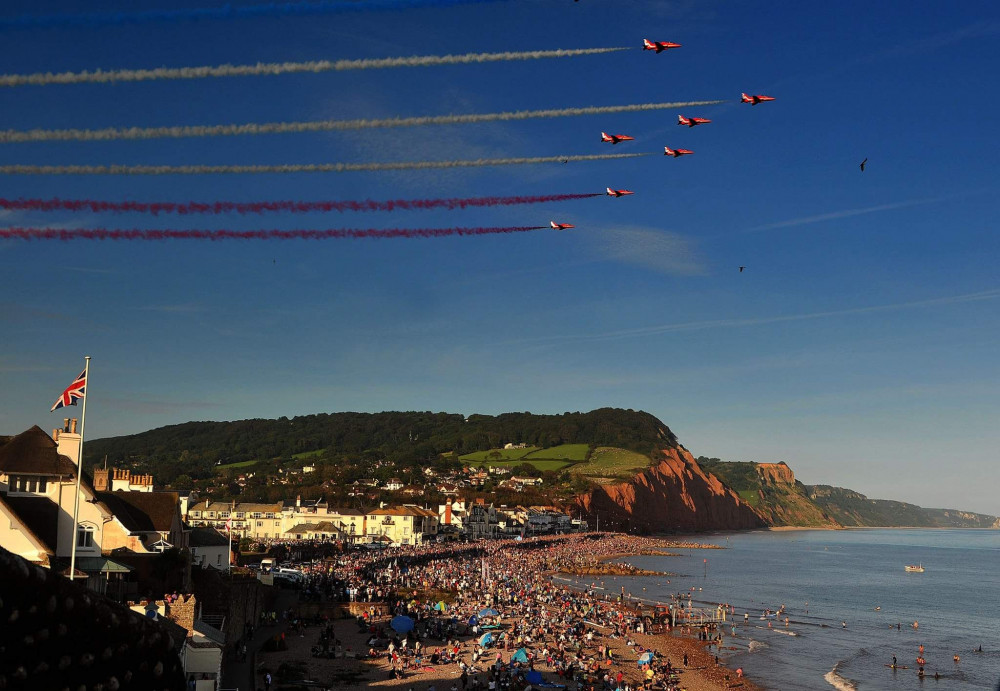 Red Arrows over Sidmouth (Sidmouth Town Council)
Sidmouth Town Council wants to know residents' thoughts on the town's airshow - which will again feature the Red Arrows this year.
The show returned by popular demand in 2015, having been a staple event in Sidmouth from the 1960s to the early 2000s.
This year will also see two Supermarine Spitfires of the Battle of Britain Memorial Flight, a Pitts Biplane, and an aerobatic team flying a five-plane formation of the ultra-manoeuvrable Van's RV-8 aircraft.
It will take place on Friday 26 August from 5pm.
The council wants to know if residents want the airshow to happen again in future, how it could be improved, and more.
There will also be a survey for visitors and a consultation with local businesses later in the year.
You can access the online residents survey here. It will be open until 29 June.
Click here to find out more about the upcoming airshow.