What's On this weekend: Sidmouth Sea Fest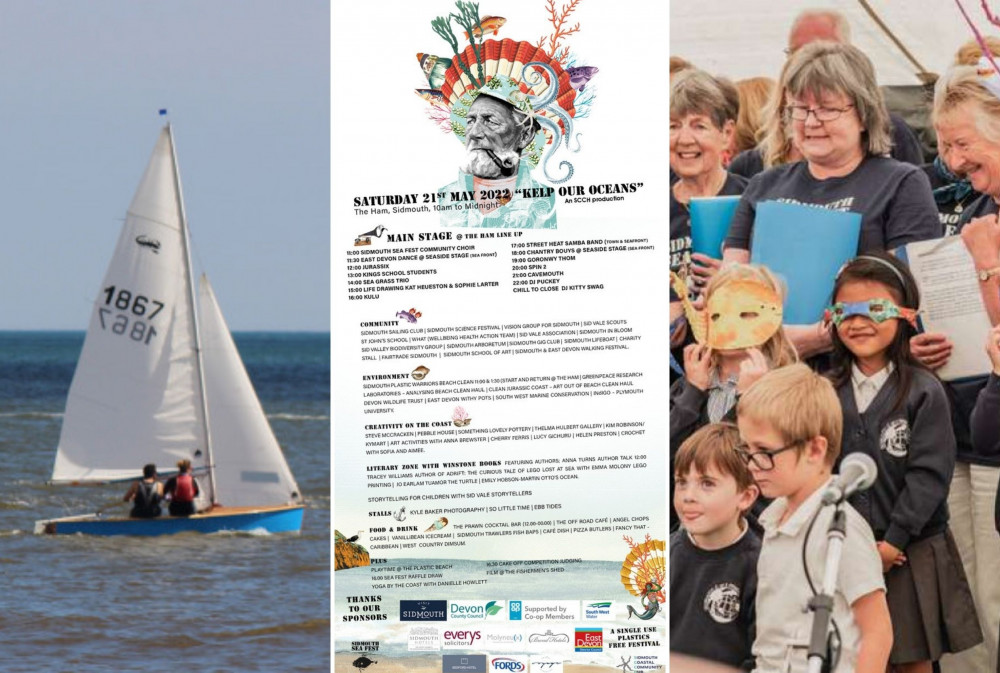 Sidmouth Seafest is taking place this Saturday
Sidmouth Sea Fest, a free one-day annual festival, is set to take place this weekend on Saturday 21 May - and the full line-up has now been announced.
The main event will take place on Saturday 21 May on the Ham in Sidmouth. There will also be a ticketed fundraiser the night before (Friday 20 May) featuring live bands, DJs, and a bar with local food available.
This year's theme is 'Kelp Our Oceans', which focuses on climate change and creations using seaweed.
Saturday's line-up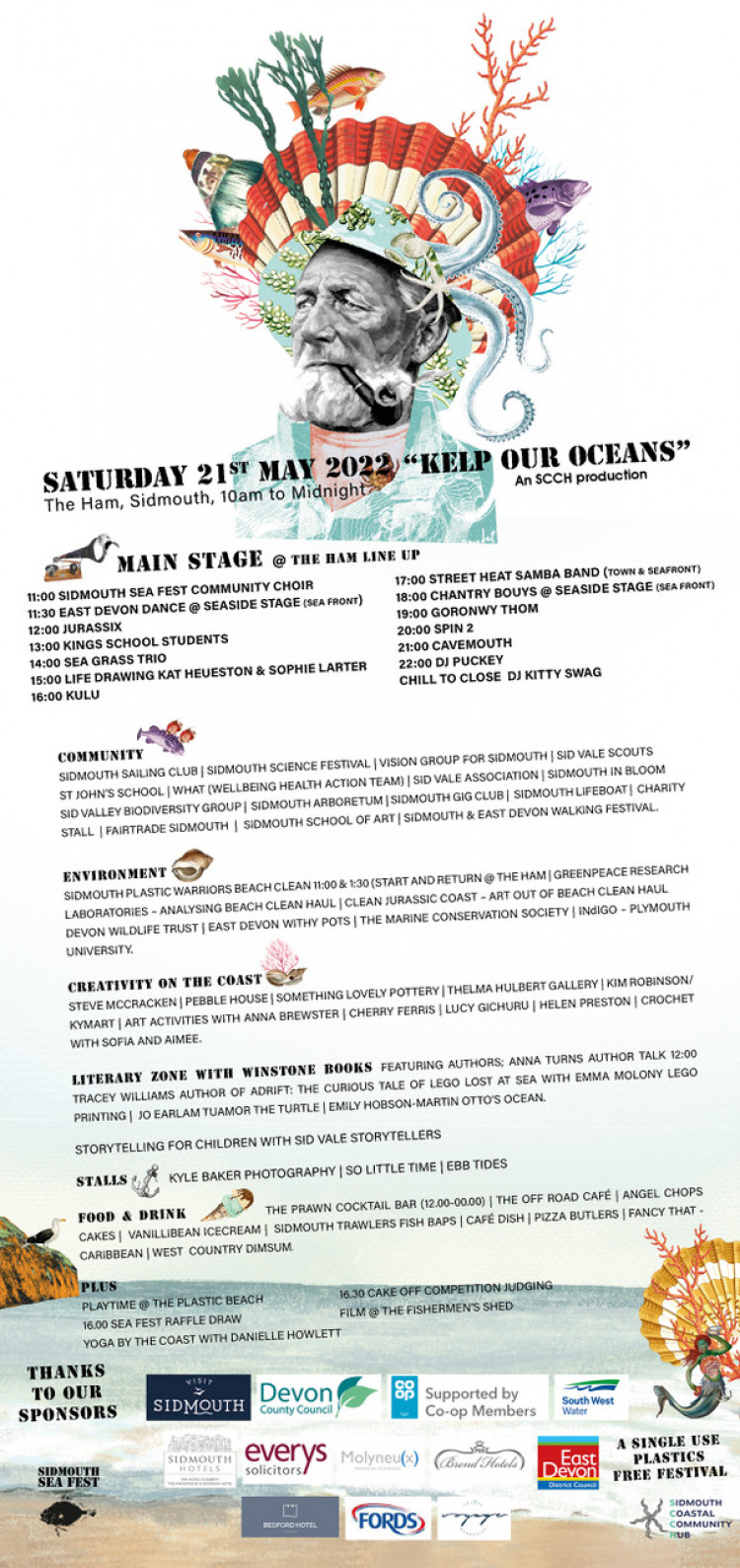 The Sea Fest main event (free to all) on Saturday 21 May will begin at 10am and include art, crafts, local groups, music, dance and literature and environmental activities until 11pm. The evening will feature entertainment, bands, and DJs.
The full line-up is as follows:
11am Sidmouth Sea Fest Community Choir
11.30am East Devon Dance @ Seaside Stage
12pm Jurassix
1pm Kings School Students
2pm Sea Grass Trio
3pm Life Drawing
4pm Kulu
5pm Street Heat Samba Band
6pm Chantry Buoys @ Seaside Stage
7pm Goronwy Thom
8pm Spin 2
9pm Cavemouth
10pm DJ Puckey
To close, DJ Kitty Swag
Artist Steve McCracken will also be doing a live install on the billboard at Sidmouth Wallspace (Ham East Car Park) from 18-20 May.
Two beach cleans are being planned for Saturday 21 May by Sidmouth Plastic Warriors, and Sidmouth Sailing Club will be hosting a Scorpions Championship.
Special guest authors organised by Winstone Books of Sidmouth include Anna Turns, Tracey Williams and local children's authors Jo Earlam and Emily Hobson-Martin.
Sea Fest producers Sidmouth Coastal Community Hub have expressed their thanks to the town council and Visit Sidmouth amongst other sponsors supporting the event.
Sidmouth Coastal Community Hub Director Louise Cole said: "We are so pleased to have such a full programme with so many community groups, artists and authors taking part, with live music, Goronwy Thom's joyous comedy show, food and drink - all creating a great atmosphere, with everyone linking their activities to our important environmental theme in a fun way."
Artistic Director Coco Hodgkinson said: "We have been working with children and young people at Sidmouth College, the primary school and St. John's to create lots of fabulous banners, seats, signs and Kelp! Their work will contribute to the seaweed theme look of the site this year."
The festival on Saturday is free of charge. Click here to book for the ticketed Friday fundraiser (you can also buy a ticket from Paragon Books on High Street).