OPINION: We must create more careers in the county to improve the opportunities for all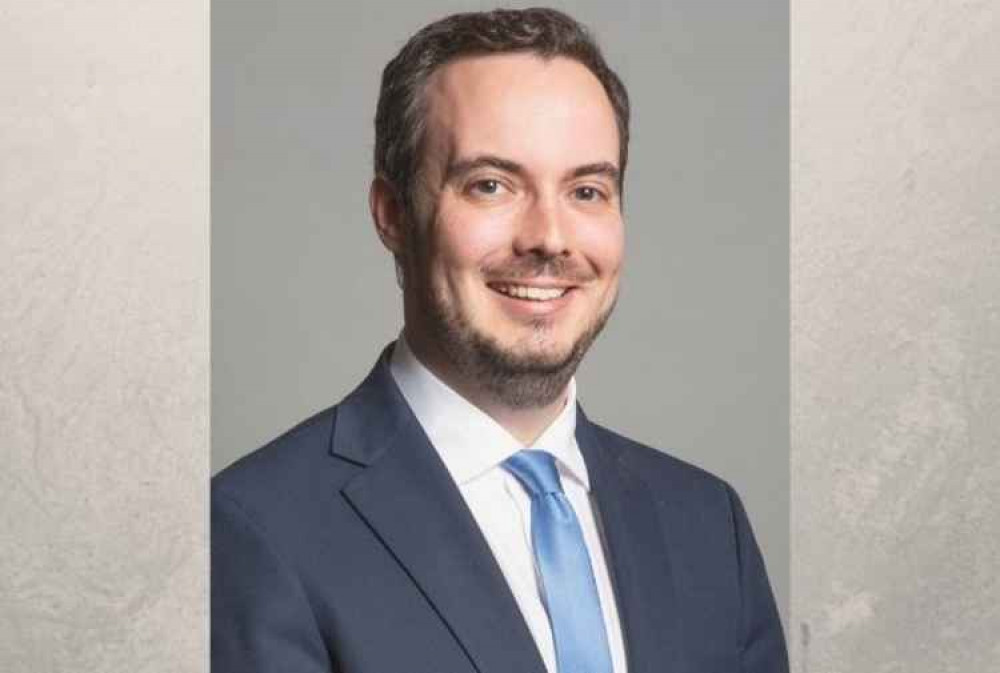 The East Devon MP Simon Jupp
I'm really pleased to be able to share some of my thoughts with you on a regular basis by providing some words for Nub News.
Over the last few weeks during the campaigning for local elections, I've been grateful for every conversation I've had on the doorstep because it is these exchanges that really bring the issues that matter into sharp focus.
Many people I spoke to praised the success of the local vaccine rollout. The NHS and army of volunteers have done an incredible job keeping us safe. Each personal account of going for the jab at Westpoint, Greendales, Exmouth Tennis Centre or a GP surgery is a tribute to that hard work.
But often the most illuminating conversations I had on the doorstep or over the garden gate had nothing to do with politics.
We might get talking about how long they've lived here or what they do for work. Maybe even a chat about how the kids are doing at school and what their future plans are.
Different generations in this country grew up under often competing attitudes towards jobs and careers. And whether we like it or not, that conflict shapes us to this day: where we decide to live, to work, and settle down.
To be able to move on from the famous Norman Tebbit style approach of 'getting on your bike to look for work' is going to require wholesale reform. Changes are also required to undo the damage of Tony Blair's target of getting 50 per cent of young people into higher education. This target soon lost sight of providing places for those who can benefit, in favour of simply getting more and more bums on seats no matter the course or cost.
That's why the PM this week set out new plans to give people opportunities where they already live. Home towns must have well-paid work to stop the brain drain to London and the South East.
These new plans were a centrepiece of the Queen's Speech in Parliament that sets the government's priorities for the next two years as we emerge cautiously and irreversibly from the pandemic.
A Skills and Post-16 Education Bill will transform access to skills across the country to ensure that people can train and retrain at any stage in their lives, supporting them to move into higher-quality, higher-skilled jobs and equipping the workforce with the skills employers need. Employers will have a statutory role in planning publicly-funded training programmes with education providers, through a 'Skills Accelerator' programme.
We are also rolling out T levels, which means we will be investing £500 million a year in new prestigious technical qualifications featuring more workplace experience.
But even before Covid-19, we knew where the problems lay.
Here are a few pre-pandemic statistics: a third (34 per cent) of working age graduates were not in high skilled employment; in 2019 employers were unable to fill a quarter of all vacant positions (214,000 vacancies) because they could not find people with the right skills; and skills shortages account for 36 per cent of all construction vacancies, and 48 per cent of all manufacturing and the skilled trades vacancies.
If anything, young workers have been disproportionately hit so the statistics have sadly worsened. Many sectors that traditionally take on young people for school leaver and post-university jobs – such as hospitality, leisure and retail – faced the toughest pandemic restrictions.
When the PM was in Exeter last September at Exeter College's fantastic Construction Training Centre, he announced the Lifetime Skills Guarantee. This offers adults across the country the opportunity to retrain later in life and 11 million adults are now able to gain an A level-equivalent qualification for free.
After leaving college, I decided not to go to university and instead pursued a career in broadcasting. It felt risky at the time. In conversations I've had over recent weeks on the doorstep, many families see university as the default option. Technical education is just something for other people's children or an unknown risk. We need to change this mindset.
Devon is pioneering radical further education provision for careers of the future in sectors such engineering, technology and construction through the new Future Skills Centre at Exeter Airport.
Working with Devon County Council, Exeter College is improving opportunities across the county. The more school leavers can hear about the other options open to them the better. Leaving the area to go to university or to find a well-paid career should become the options of the past.
You shouldn't have to "get on your bike" to move up the career ladder, find opportunities, or settle down to start a family. You should be able to stay here in Devon – the best part of Britain.