Course: Beyond Ideologies
---
20th Feb 2023 - 27th Mar 2023
UNTIL Monday 27th March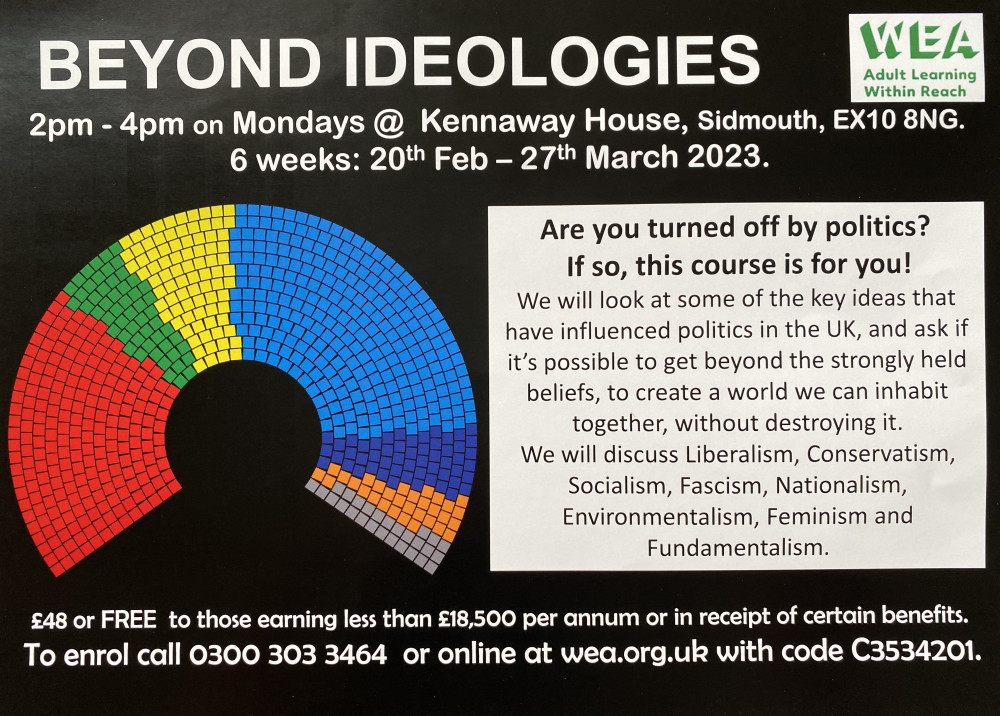 There is a new adult learning course starting on Monday 20th February, called 'Beyond Ideologies'- about the different ideologies that have influenced politics in the UK. This six week course will be run by Dr Kevin Walker, who has taught at Kennaway House in previous years.
*Taking place MONDAYS WEEKLY, 2pm- 4pm.
* A WEA, Adult Learning Within Reach course.
* We will have a look at some of the key UK political ideologies, and ask if it's possible to get beyond strongly held beliefs and create a world we can inhabit together.
* We will discuss Liberalism, Conservatism, Socialism, Fascism, Nationalism, Environmentalism, Feminism and Fundamentalism.
*£48 or free to those earning less than £18,500 per year.
* To enroll, call 0300 303 3464 or online at wea.org.uk with code C3534201.
Add your Sidmouth event for FREE here!
Nub It