Up Close: Sidmouth Co-op store manager Kirsty Cunningham
---
By Philippa Davies
Posted: Thursday, 09th September 2021 10:05 am
---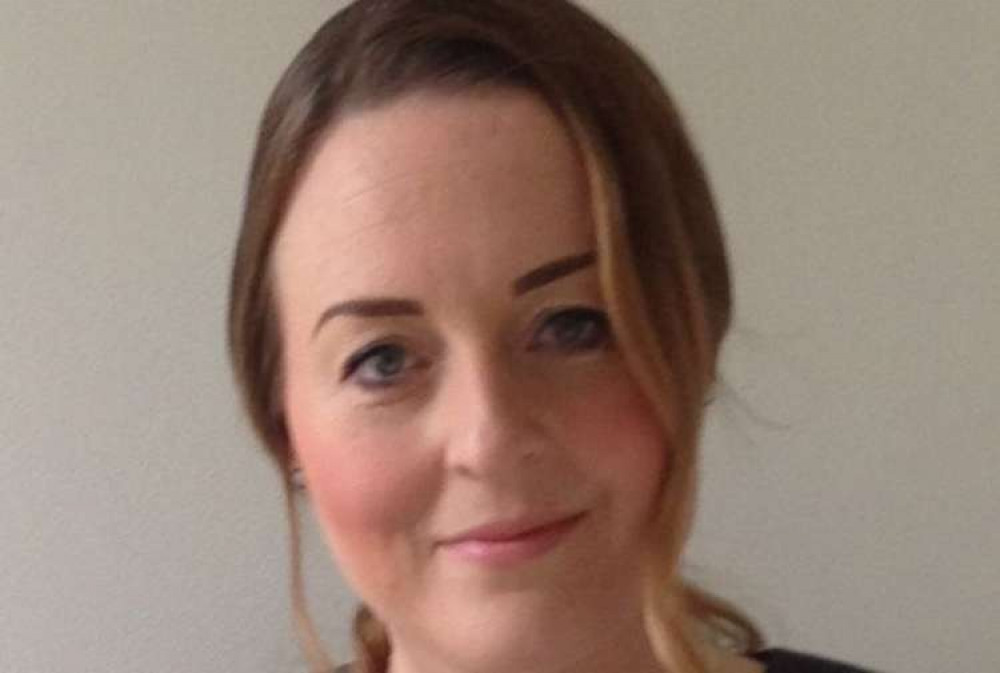 Community News
Sidmouth Nub News aims to support our community, promoting shops, businesses, charities, clubs and sports groups. We will be profiling some of these businesses and organisations regularly in a feature called 'Up Close in Sidmouth'.
First, we're chatting to Kirsty Cunningham, store manager for Co-op's Sidmouth store.
Kirsty says the company's support for the local community makes her proud to work there. She's equally proud of the Co-op's broader ethical values, including its commitment to sourcing Fairtrade products and working to protect the environment.
She said: "The Co-op put their customers, communities and colleagues at the front of everything they do. This doesn't just include the shops that they have - it also includes the countries and communities where they source their food - delivering a fairer world."
Taking the lead in community support
Kirsty has been working in retail for the last 13 years, starting as a cashier and working up to a senior role. She joined the Co-op as a store manager almost three years ago and said her years of retail experience 'helped me learn lots of new skills and behaviours to help me become the leader I am today'.
A key part of that role is the Co-op's support to local communities, which the Sidmouth shop has done its best to continue throughout the Covid pandemic, in so far as the restrictions allowed.
She said: "In this past year and the year before we have been really restricted as to what we can do, as we like to get out in the community, helping where we can.
"Last year we donated £200 to the Sidmouth Women's Institute so that they could buy a shed for their allotment. We also donate all our surplus food, every day, to the SAVE Food Hub, which is a voluntary group who give out the food to those in need; this prevents food waste and helps the community."
The three Local Community Fund causes Co-op Members are currently supporting in the local area are Sidmouth Netball Club, Companions of Sidmouth and Sidmouth Plastic Warriors. Up until the pandemic, Co-op staff would join the Plastic Warriors in their regular beach cleans. They hope to start doing so again when possible.
The Co-op is also helping its national charity partner, Mind, to help raise funds to help improve mental wellbeing. The store has also set up a donation station in store for the local foodbank.
Helping Sidmouth's community get through the Covid crisis
During the lockdowns, a different kind of Co-op community support came to the fore, as the shop helped supply food to those who couldn't leave their homes.
Kirsty said: "We've tried to support people as much as we could, within the restrictions. At the time when the pandemic started, we didn't offer an ordering service, so we made contact with a lady who was offering to do people's shopping for them. We now have a click and collect service in place."
The Co-op also made sure shoppers felt safe, with strict social distancing measures, traffic lights to control customer numbers in the store, and a hand sanitising station.
Why ethical shoppers choose the Co-op
Shoppers also have plenty of opportunities to support the Co-op's ethical values, by buying Fairtrade products and using its recycling facilities.
Kirsty said: "We don't stock all the Fairtrade products that the Co-op ranges, as our shop is too small, but we do offer a lot of them across different sections. We have a lot of customers that buy only Fairtrade products, as Sidmouth is a Fairtrade town - our customers are really passionate about it.
"We have a new plastic recycling bin in store, so customers can bring in their soft plastics and we will recycle them. All our delivery boxes and packaging are separated, broken down and sent back to our depots for recycling. All our food waste that is not fit for human consumption is separated and sent back to the depot for the correct disposal.
"If you care about your local community then you have to care about the environmental impact that your business can have. I know that the Co-op are continually looking at ways the business can improve the environment."
While Kirsty gets great satisfaction from the Co-op's role in the Sidmouth community, she said her favourite aspect of the job is the personal contact with customers.
She said: "I love to see the same people each day, and to know I can help to bring a smile to their face, especially through this difficult time.
"Sometimes I know that I am probably the only person they have seen or spoken to in days, and knowing that I could have made a real difference to them brings a really warm and happy feeling inside."
Co-op membership helps support your local community, with great rewards for you too. When you buy selected Co-op branded products and services, 2p for every pound spent goes to you and we'll give the same to local communities. Join us today online at Co-op Membership or in-store.