Changing lives one wave at a time: The Wave Project, Sidmouth
The Co-op is raising money via its Local Community Fund for The Wave Project in Sidmouth
---
By Will Goddard
Posted: Wednesday, 03rd August 2022 10:38 am
---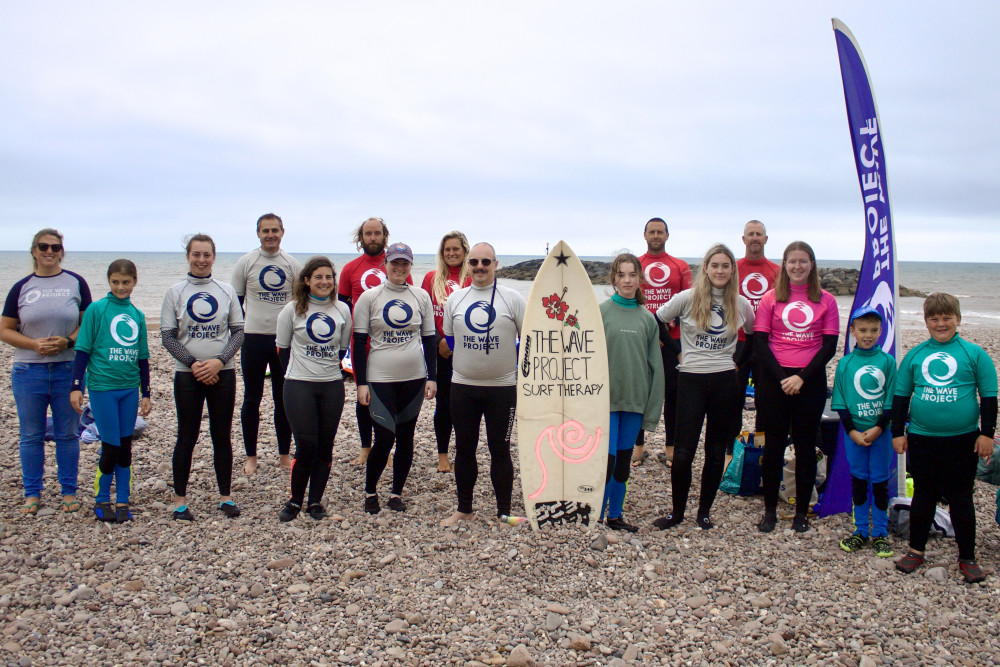 The Wave Project volunteers and participants; Katie Smith, far left (Nub News, Will Goddard)
Local initiatives
The Co-op is currently raising money for a surf therapy project in Sidmouth.
The Wave Project, a charity founded in 2010 in Cornwall, runs therapeutic surfing courses for young people across the UK, including in Brighton, North Yorkshire, Northern Ireland, and Sidmouth.
The fundraising comes as part of the Co-op's Local Community Fund which provides local causes nominated by the community with an extra funding boost.
What does The Wave Project do in Sidmouth?
The Wave Project in Sidmouth provides youngsters aged eight to 18 with six-week short-term intervention surfing courses.
Young people are referred onto the courses by teachers, doctors, or other organisations.
South Devon Coordinator Katie Smith said: "They've all been referred because they are either isolated or struggling with their mental health in some way, shape, or form.
"We work with our referral partners so that if the kids have achieved in this space then the schools know about it as well all the doctors etc.
"At the end of a six-week course, even though this is a short-term intervention of six weeks, they can then continue with our club, and we've had young people progress through the club and become volunteers themselves. We encourage people to volunteer from the age of 14 upwards."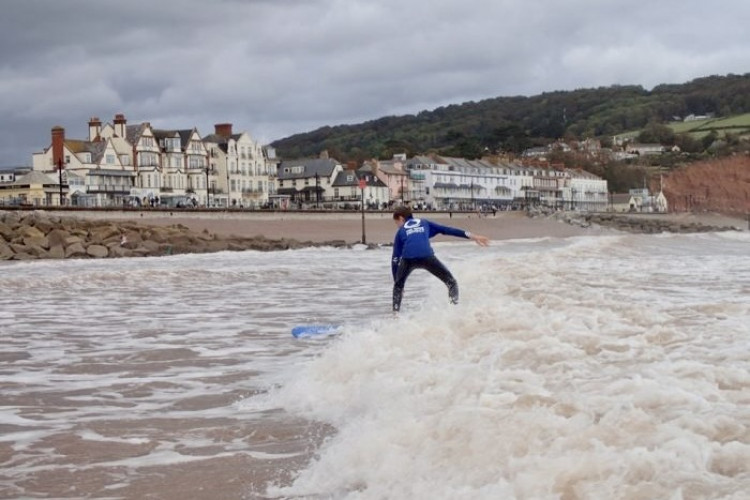 Getting the hang of it (The Wave Project)
One such volunteer, Will, 14, had never surfed before he was referred to the Wave Project.
He said: "I got referred from my primary school in Year 5. I had a huge anxiety problem.
"It just takes your mind off everything. You're thinking I'm going to catch this [wave], and the next one.
"And now, I'm volunteering, so I'm helping out for these kids' six weeks."
The Wave Project also works with other groups such as the Stroke Association and Age UK doing courses for adults.
How can I support The Wave Project via the Co-op?
When Co-op Members buy selected Co-op branded products and services, 2p for every pound spent goes into their Co-op Membership account and Co-op gives the same to support community organisations and local causes.
This year, three local Sidmouth causes are currently having money raised. At the time of writing, £829.01 has been raised for The Wave Project, £648.60 for Sidmouth Coastal Community Hub CIC, and £811.02 for Sidmouth C of E Primary School's PTFA.
To support the Wave Project, you can become a Co-op Member and choose it as your local cause.
Click here to find out how to join: www.coop.co.uk/membership.