Co-op increases funding for community groups providing 'warm spaces' as freezing temperatures hit the UK
The Co-op has committed to increasing the funding for warm spaces across the UK to help people deal with the freezing temperatures and cost-of-living crisis
---
By Will Goddard
Posted: Monday, 23rd January 2023 12:12 pm
---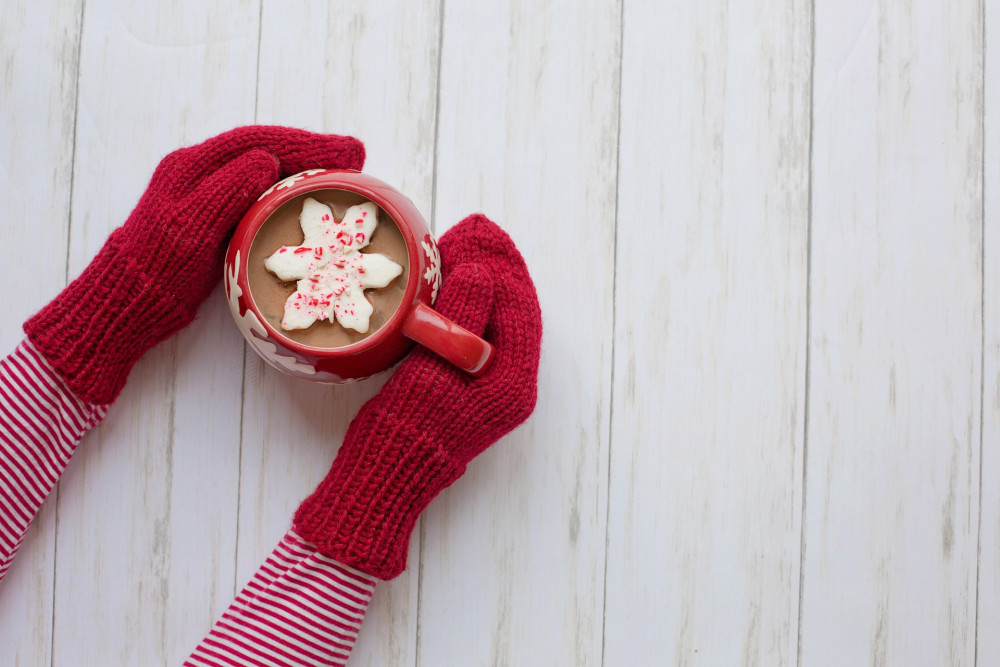 The Co-op is now in partnership with Crowdfunder to help groups fund warm space initiatives
Local initiatives
The Co-op has committed to increasing the funding for warm spaces across the UK to help people deal with the freezing temperatures and cost-of-living crisis.
Warm spaces are places hosted by various community groups to give people in the area a place to go and be warm without having to pay to heat their own homes.
The Co-op is now in partnership with Crowdfunder to help groups fund these initiatives, all groups with live fundraising goals have been given £500 each to help meet their targets.
Eligible groups who want to increase opening times or extend service or acvtities can apply to the Co-op for match funding of up to £5,000, up from the previous level of £3,000 at coop.uk/warmspaces by 28 February.
Rebecca Birkbeck, Director of Community and Member Participation at Co-op said: "As the mercury dops and conditions turn icy this week, with more in the forecast, it's important to remember the vital work that community groups and organisations are providing to people across the UK at a time when it's most needed.. As our Co-op research shows, we have a huge role to play in supporting these vital services that help during the cost-of-living crisis.
"I'd encourage groups to apply for our Warm Spaces Funding now and make use of the additional £500 funding as well as the match funding from Co-op so they can help to provide warm spaces to people in their community.
"Funding for warm spaces forms part of our response to our community missions of access to food, mental wellbeing support and opportunities for young people. Launching this funding boosts will help groups keep their lights and heating on as they bring communities together to keep warm in the coldest months of the year– increasing overall wellbeing. It may also mean people don't have to choose between accessing food or heating this winter. Plus, having a warm space allows the community to take a break from their everyday worries, improving their mental wellbeing.
"The £1m funding boost wouldn't be possible if it wasn't for our members choosing Co-op and raising funds to support communities every time they shop with us. Our customers and members can help even more by donating through Crowdfunder or take part by using the services that are being funded."
Since the initial launch of this initiative in December, the Co-op have invested £240,000 to 300 groups to help provide warm spaces for people across the UK.
In doing this, the Co-op has also become the UK's first retailer to launch a £1 million "warm spaces" funding boost to support vital services and keep UK communities warm this winter.
Research with insight from more than 3,000 local community causes across the UK showed that nearly two-thirds (59%) of projects have experienced a shortfall in funding over the past 12 months and over three- quarters (84%) of local causes have seen an increase in demand, particularly those providing support for people through the cost-of-living crisis.
Over a quarter (27%) of community projects said they were considering having to reduce services as a result of shortfalls in funding, whilst more than a tenth (13%) of local projects have already closed or reduced services and this increase in Co-op funding will help to keep these projects going.
"Families and older residents have regularly told us that they have to cut down on food as prices have doubled and we receive regular calls asking for emergency help, reminiscent of the first Covid lockdown.
"We know that some residents are not heating their homes and that this will get worse into the winter months. We want to be able to offer additional advice and support, at a time when our own cost for gas in the centre is increasing from £5,000 annually to an anticipated £50,000+.
"We have opened 'warm rooms' providing spaces for residents to keep warm, socialise and access refreshments. We have lots of different activities on different days that include arts and crafts, as well as access to advice including money saving energy tips, budgeting and debt advice, mental health and well-being support.
"Residents can also charge electrical equipment and fill flasks, with some sessions allowing access to hot food, and pre-prepared meals that can be microwaved at home, saving having to put on an oven."
For further information and match funding criteria visit coop.uk/warmspaces For further information and match funding criteria visit coop.uk/warmspaces and to sign up to become a Co-op member visit https://www.coop.co.uk/membership.