Sidmouth: Co-op to axe best-before dates on fresh produce
Best before dates on fresh fruit and veg are set to be axed by the Co-op in a bid to cut unnecessary food waste
---
By Will Goddard
Posted: Monday, 20th February 2023 4:00 pm
---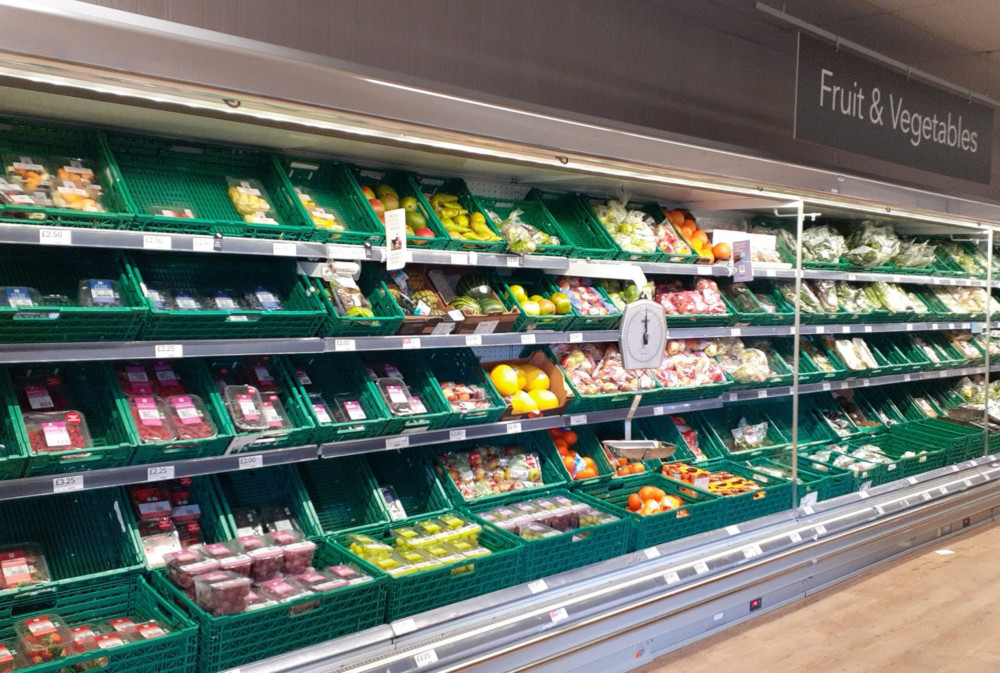 A change on the fresh food shelves
Local initiatives
Best before dates on fresh fruit and veg are set to 'expire' as Co-op axes the dates from more than 150 lines of fresh produce in a move designed to help customers cut food waste in the home and save money.
Shoppers will see changes in store later this month (February) with best before dates removed from all of Co-op's fresh produce – including: apples; oranges; tomatoes, carrots; potatoes; onions and broccoli - with the exception of a small number of the more perishable products, or where it can be harder to use visual cues and judgement to establish the suitability to consume.
The Co-op group, which has 2,500 UK grocery stores, will instead use encrypted codes - a series of letters and numbers - for workers in stores to keep track of how long produce has been on the shelf.
Product life testing by WRAP, a climate action NGO working around the globe to tackle the causes of the climate crisis and give the planet a sustainable future, shows that fruit and veg can be good to eat well beyond the best before date when stored in optimal conditions, including: broccoli – where the difference between the best before date and the first sign of deterioration was found to be 15 days; potatoes – where the difference was 20 days and, apples – which was in excess of 70 days.
With households accounting for around 70% of UK food waste, data also shows that date codes can drive consumer behaviour on deciding when to dispose of fresh produce. So, alongside the removal of best before dates, Co-op is also introducing on-pack guidance to highlight the optimum storage conditions to prolong product life.
Adele Balmforth, Propositions Director, Co-op, said: "As we face into a climate, environmental and cost-of-living crisis we are committed to helping our customers cut food waste in the home and save money. Date codes can drive decisions in the home, and result in good food being thrown away - which has a cost to both people and to our planet. In addition to axing best before dates on fresh fruit and vegetables, our inclusion of storage instructions can also help products last longer and, sits alongside our simple on-pack message for shoppers - 'If it still looks good enough to eat, it is!"
Catherine David, Director of Collaboration and Change at WRAP, said: "We're delighted to see the Co-op continue to take action to reduce household food waste, saving customers money and conserving the planet's precious resources. We know from our research that removing the date labels on fruit and veg will help people throw less good food in the bin. And the on-pack information which Co-op will be introducing that outlines the best storage conditions to prolong product life will be an invaluable tool for people wanting to make the most of the food they buy. The average family spends £700 year on good food which ends up in the bin – moves like this from the Co-op help to change that."
The move follows a small scale trial last year, in addition, last year Co-op introduced a 'freeze me' message to its own brand milk products in a bid to cut down on milk being wasted at home. Figures from WRAP highlight that more than more than £150 million worth of milk is wasted each year, with milk wasted in the home contributing to 90 per cent of this.
Further, last Spring (2022) Co-op announced a move to scrap 'use-by' dates from all of its own-brand yoghurts, replacing them with best-before dates. Research from WRAP* has shown that 50 percent of yoghurts are thrown away in unopened packs and 70 percent of the all the yoghurt wasted in the home was due to yoghurts 'not being used in time', with the date label cited as the reason. Co-op's guidance aims to encourage shoppers to check the quality of the product and use visual cues to establish the suitability to consume.
Co-op membership helps support local causes and the Co-op's national charity partners. See www.coop.co.uk/membership to find out more or become a Co-op Member.
*Product life testing: Shelf-Life Report (wrap.org.uk)