Another large cliff fall at Sidmouth's East Beach prompts more safety warnings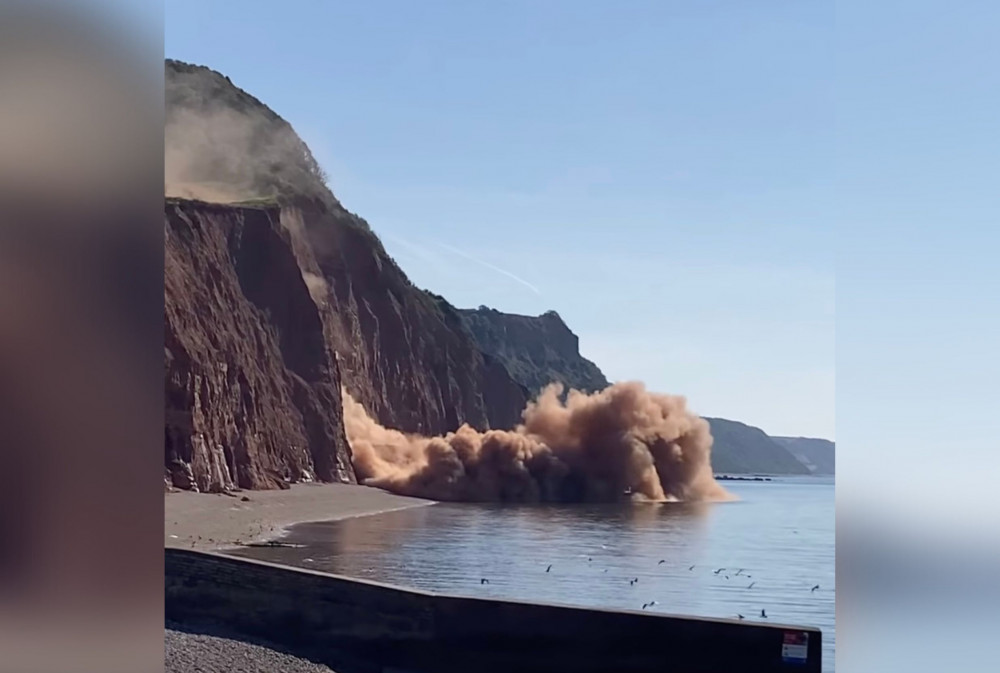 Still from video of cliff fall (Joe Blatherwick)
A large cliff fall at Sidmouth's East Beach today (Monday 8 August) at around 9am has prompted further warnings to stay away from the area.
The collapse generated a large cloud of dust and was one of a series of cliff falls this morning.
A spokesperson for Devon and Cornwall Police said on Twitter: "Another large cliff fall this morning.
"Reminder to beach users not to walk on the beach east of Sidmouth due to unstable cliffs which could fall at any time."
A spokesperson for Exmouth HM Coastguard Rescue Team said: "For your own safety keep away. There have been multiple falls already this morning. Don't become a statistic!"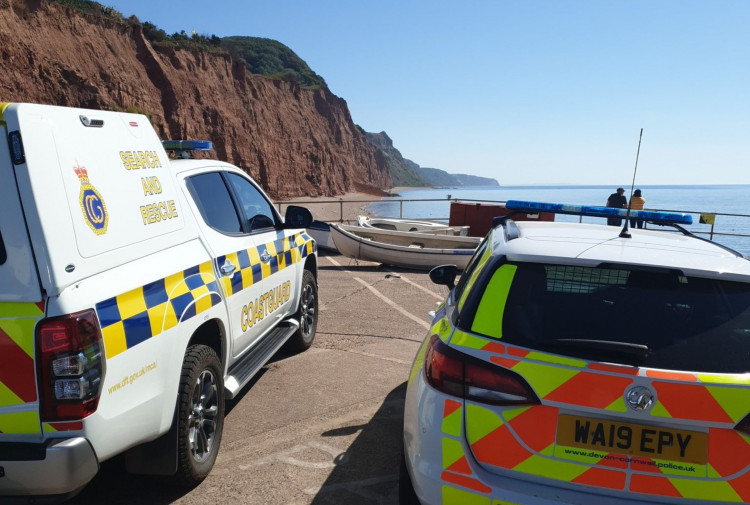 Police and HM Coastguard vehicles at the scene (Rural East Devon Police)
It comes just two weeks after two cliff falls at the same location on Monday 25 July.
East Beach remains closed due to the unstable cliffs and there are safety signs in place warning people to keep away.