Award-winning Sidmouth products tasted in Parliament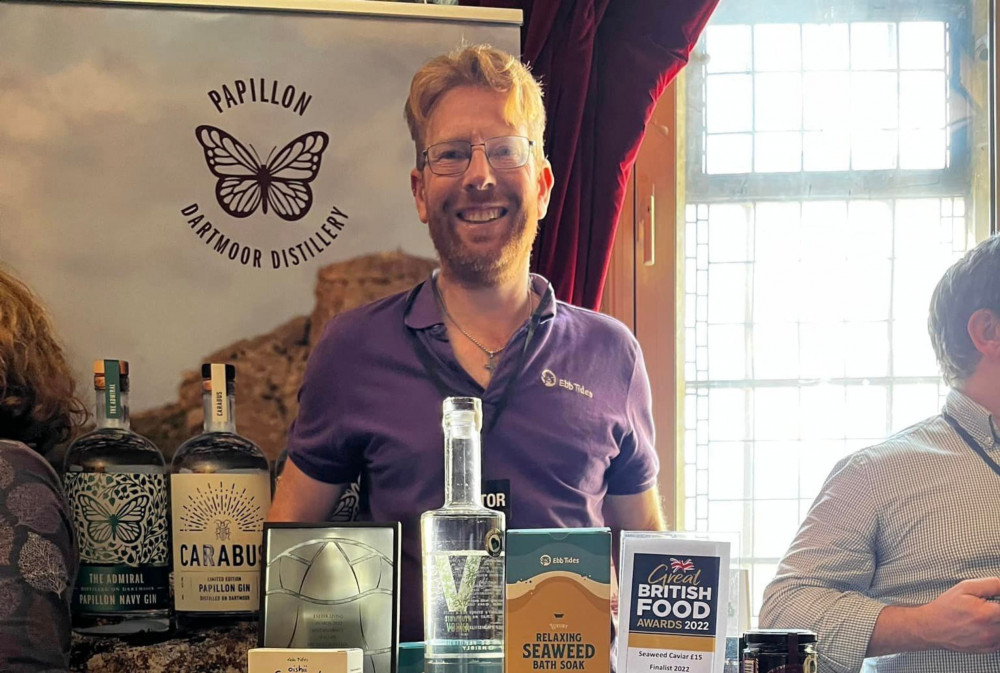 John Hammond (Food Drink Devon)
Award-winning Sidmouth products, including seaweed caviar, have been enjoyed in Parliament.
John Hammond of Ebb Tides and Sidmouth Gin joined Food Drink Devon and 19 other producers in London showcasing their wares at the invitation of Tory MP for Totnes Anthony Mangnall.
A Food Drink Devon spokesperson said: "We invited Food Drink Devon members from around the county based on the nature of the business, location and whether they were among our top award winners in 2022, in order to achieve a delicious and balanced selection... which demonstrated the quality, sustainability, provenance and sheer breadth of produce available from our amazing Devon larder.
"We took award-winning cheeses, cider, spirits, chocolate, kefir, charcuterie, coffee, crackers, smoked fish, scotch eggs, ice cream, hot sauces, seaweed caviar, cocktails, scones, jam and clotted cream and more."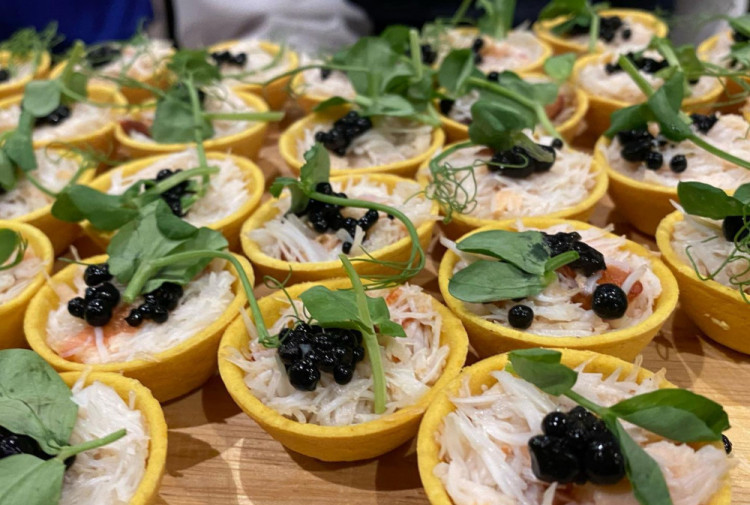 Seaweed caviar pearls on a crab canapé (Ebb Tides)
John Hammond said: "It was really great to go and to have Sidmouth products out there for tasting.
"Sidmouth Vodka, Danger Point Beer and our seaweed caviar all went down very well."
Ebb Tides is a company founded by Tony Coulson in 2016, which is now 80 per cent owned by the founder and director of Sidmouth Gin John Hammond.
The director of Ebb Tides, Ellie Hattrell, harvests the seaweed used in the company's products by hand from the local area.
Sidmouth Gin and Ebb Tides products are available from The Dairy Shop on Church Street in Sidmouth.