Council tax set to rise in Sidmouth with more money to be spent on roads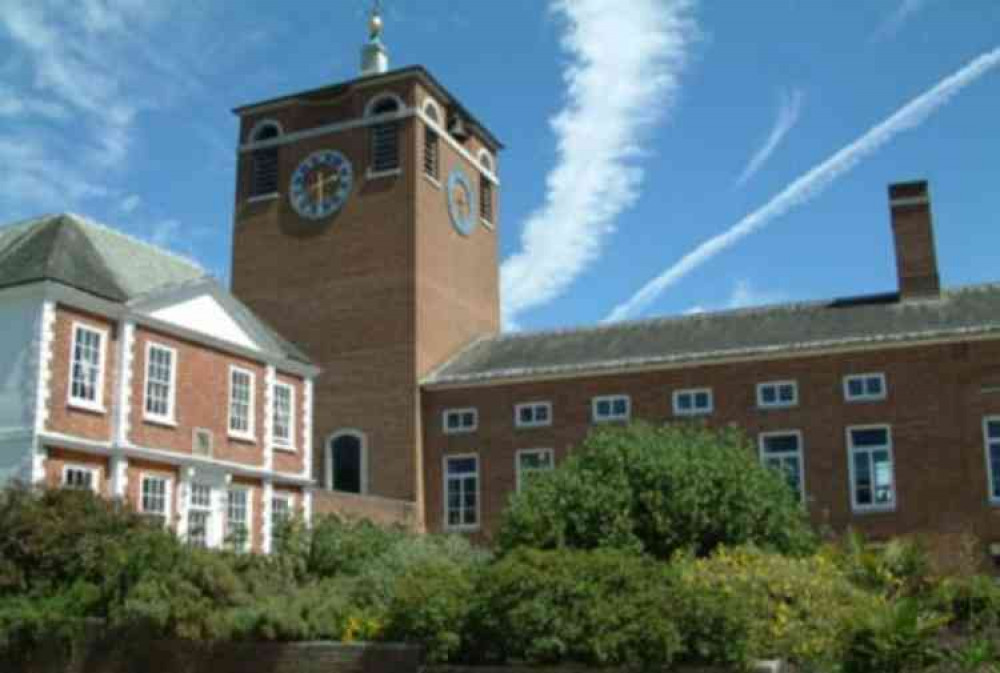 County Hall in Exeter - The home of Devon County Council.
Council tax is set to rise in Sidmouth as the county council plans to spend more money on vulnerable children, social care and roads.
The budget, approved at Devon County Hall yesterday (February 20), will see more than £43 million extra pumped into vital services with an additional £23.7 million for adult care and health, £11.5 million more for children's services and £2 million more to help deal with drainage issues on the road network.
In total the council's spending will rise by £43.1 million from £498 million in 2019/20 to just over £541 million.
The average Band D council tax bill for Devon's services will rise by 3.9 per cent to help pay for it – that's 1.9 per cent for general services and 2 per cent dedicated solely to adult care.
It means the Band D bill will rise by £55.17 to £1,439.46 – the equivalent of £1.06 a week extra.
Devon's Cabinet member for finance, Stuart Barker, said: "I believe this is the best budget we have been able to present since coming into administration.
"It provides significant additional resources to adult social care, children's services and highways which are the things that matter most to our Devon residents.
"Although there has been a small increase in support from the Government, we need the certainty of future income to protect services.
"Caring for the elderly and disabled, together with children, are our highest priorities.
"Against the backdrop of increased demand and cost pressures on adult social care and health and children's services, we feel it is necessary, reluctantly, to increase council tax by 3.99 per cent, which provides just over £21 million of additional funding."
County Treasurer Mary Davis told councillors: "In 2020/21 the authority's core funding will increase by 1.63 per cent.
"This is a welcome change from the 11 per cent average annual reduction since austerity began in 2010.
"This does not however mean that it has been easy for the authority to set a balanced budget.
"There are significant ongoing pressures in both adult and children's services with the greatest area of concern being the funding shortfall on the High Needs Block (children with special needs) and the lack of information from Government on what they intend to do about it."
Council leader John Hart said: "This is a good budget for the people of Devon.
"The last two weekends have proved that we have a real problem with our weather. We have more monsoon conditions and the rain is sweeping everything away.
"That means we are having more drainage problems leading to the break up of our roads and so we have put an extra £2 million into improving drainage.
"We know, too, that we have immense pressure on both our adult and children's services and this budget means we can maintain and improve what we are offering. It means we will be able to support those services that help the old, the young and the vulnerable. The most important people in Devon.
"We will still support rurality, rural buses, and highways but we will also look to invest in our green agenda. We will be investing in LED lighting on our streetlights, more charging points for electric cars, solar panels on the roofs of our buildings and looking for land to plant trees to offset our carbon footprint.
"We are very conscious that many people living in Devon are on fixed and low incomes but every year we have to balance imposing more costs on them with the need to ensure our most vulnerable residents get the help and support they need and deserve and all our residents get the best services we can provide.
"This budget means an extra £1 a week for the average Band D household and I believe that is justifiable so we can both maintain the services we provide and endeavour to improve them."
Devon's Chief Executive Phil Norrey said: "In cash increase terms, this is the best budget we have had for a decade."
Dr Norrey said the independent Chartered Institute of Public Finance and Accountancy had judged the finances of top tier councils across the country against a number of measures of resilience. Devon's finances had been judged to be good and robust.