Further cliff falls at Sidmouth's East Beach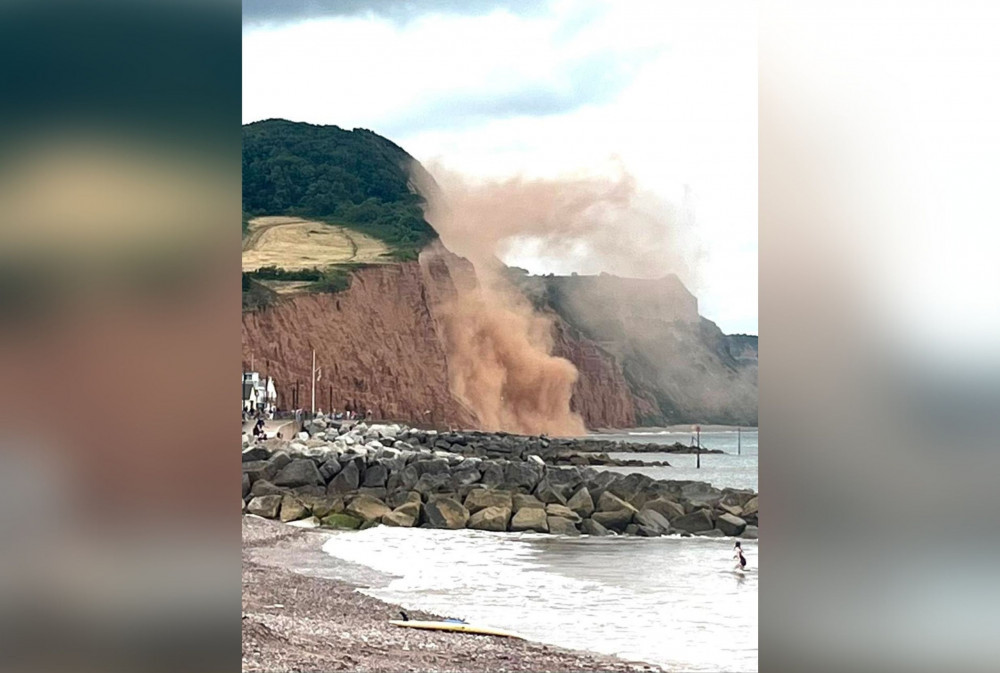 One of the cliff falls on 25 July at East Beach, Sidmouth (Jurassic Paddle Sports)
At least two more cliff falls took place on Sidmouth's East Beach on Saturday (13 August).
The first was reported at around 9.30am, and the second just after 12.30pm.
They came in the same week as a series of cliff falls on 8 August, which prompted safety warnings from the police and coastguard.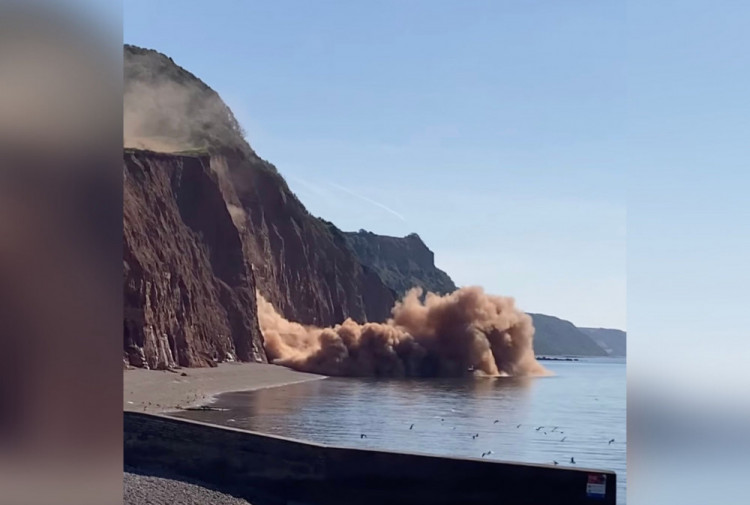 Still from video of cliff fall at East Beach, Sidmouth on 8 August (Joe Blatherwick)
Two cliff falls were also reported last month on 25 July at the same location.
East Beach remains closed to the public and there are safety signs in place warning people to keep away.