Investigations into sewage-spilling storm overflows in Sidmouth 'scheduled or on track', South West Water says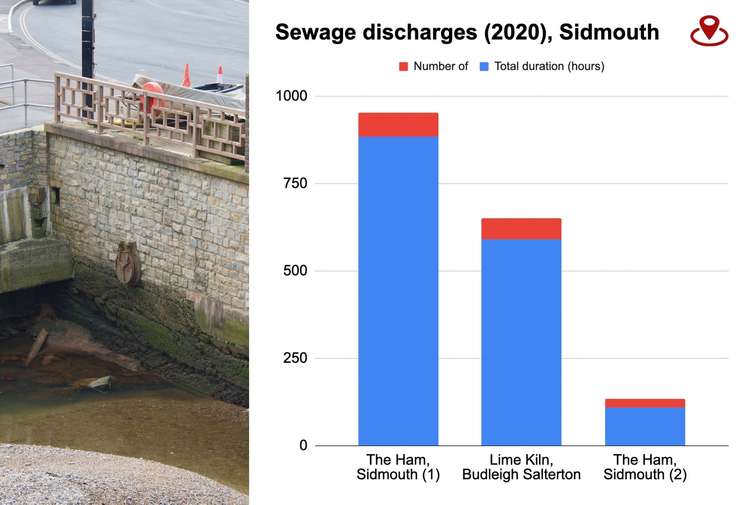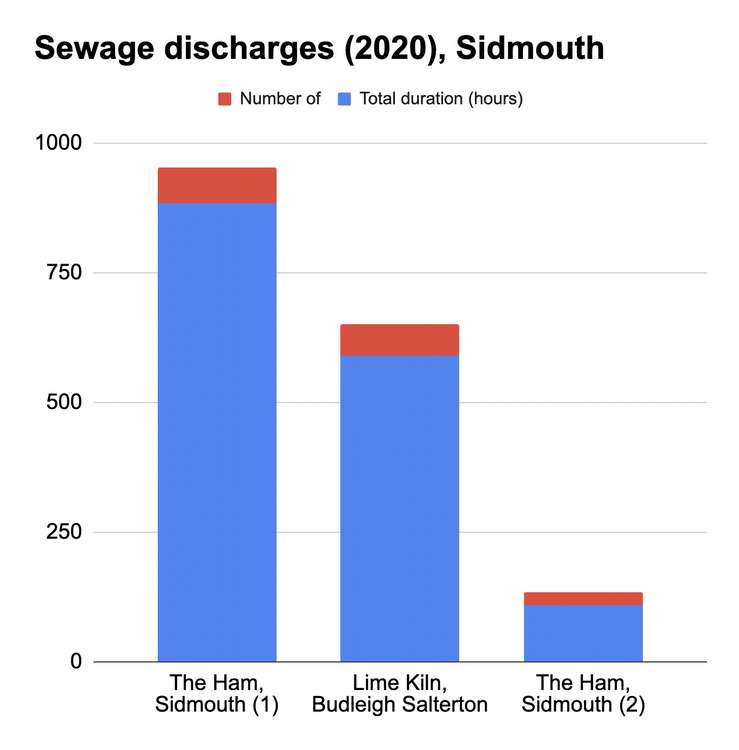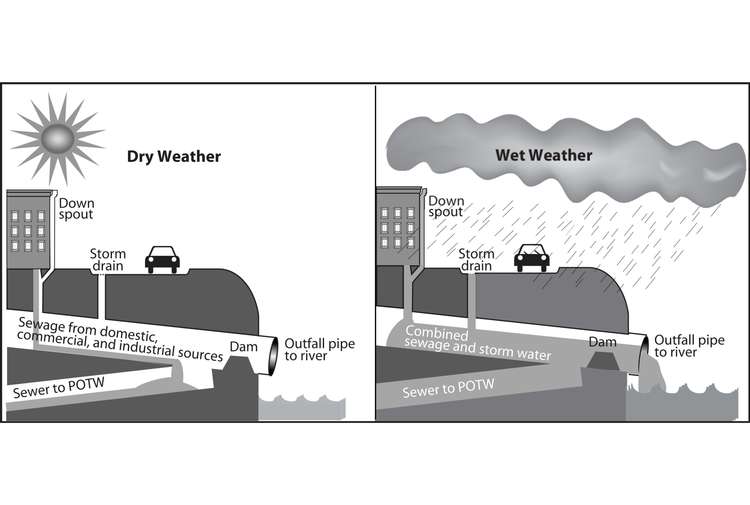 Investigations into storm overflows that spilled hundreds of hours of sewage in 2020 are 'scheduled or on track', South West Water has said.
Storm overflows discharge untreated sewage after heavy rainfall, directing it into the sea or rivers to stop it flooding streets and residential areas.
Environment Agency data from 2020 shows discharges of over 880 and 100 hours at the Ham in Sidmouth, and more than 590 hours at Lime Kiln in Budleigh Salterton.
South West Water said that one of the two overflows at the Ham had 'not been designed to meet directive' but both would be investigated in 2023. The Budleigh overflow was marked 'to be scheduled'. There are more storm overflows in the local area, but these three had particularly high discharge durations.
South West Water has since told Nub News that investigations into all of the above overflows are currently 'scheduled or on track'.
A spokesperson said: "We are improving the region's network and infrastructure and 2022/23 will see the highest level of capital investment in the past 10 years, as part of our commitment to further protect and enhance the natural environment.
"This includes a significant programme to investigate performance and deliver improvements to assets right across our network as part of our commitment to improving monitoring and reducing usage of overflows."
Since 2015, the Environment Agency has required water companies to record the frequency and duration of sewage discharges at bathing water sites.
It hasn't published data for 2021 yet, but it has rated UK bathing waters for the 2021 season after testing for E coli and intestinal enterococci bacteria. The beaches at Sidmouth Town, Jacob's Ladder, and Budleigh Salterton were all rated 'Excellent'.
What can be done to stop sewage spills?
One solution is to have two separate systems: one for sewage, one for rainwater. Another would be to build large storage tanks.
A bill approved by parliament in November 2021 says that sewerage undertakers must 'secure a progressive reduction in the adverse impacts of discharges from the undertaker's storm overflows'. It is uncertain whether this amounts to a legal duty.
You can check the current water quality in your area on the Surfers Against Sewage website here.
—————
Got a Sidmouth story you want to share with us? Email [email protected]
For daily updates on what's happening in Sidmouth, follow us on Facebook and Twitter. You can also sign up to our free weekly newsletter featuring exclusive articles for subscribers - just type your email into the box below.