Sidmouth: Byes cycle bridge reopens, temporary bollard installed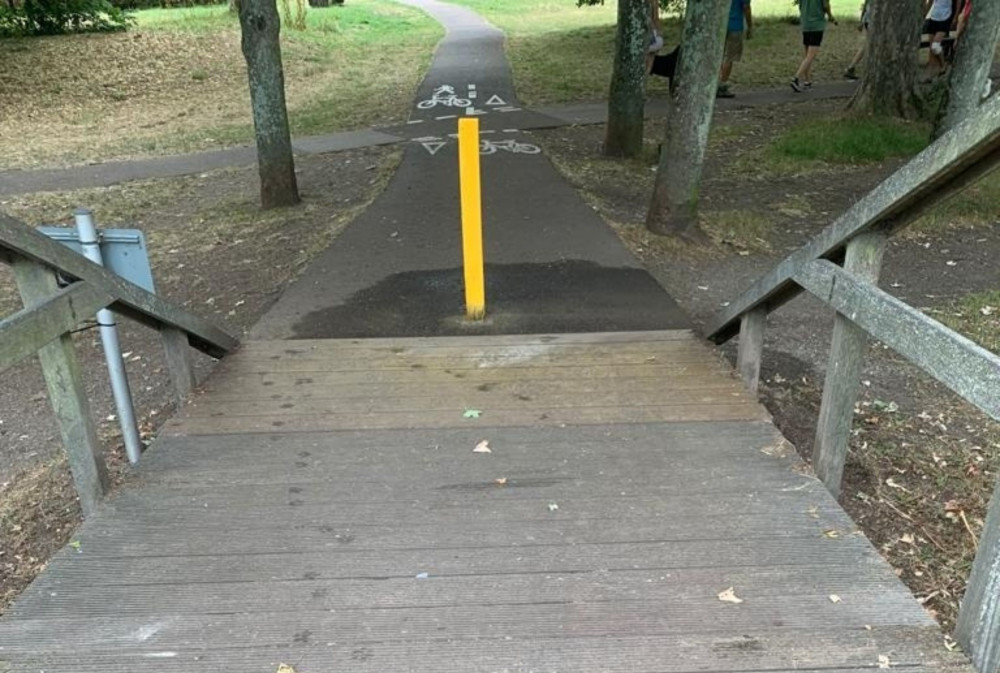 The bridge, and temporary bollard (EDDC)
A cycle bridge in the Byes in Sidmouth has now reopened.
It had been closed for repairs last week after East Devon District Council said that a 'problem with the deck' had been discovered.
The council has also put in a temporary bollard to stop vehicles from driving over the bridge.
An EDDC spokesperson said: "For now we have added a temporary bollard at either end to stop any vehicles trying to drive over it.
"In time we will upgrade these to fully compliant cycleway bollards. Thank you for your patience while repairs were carried out."