Sidmouth crabapple liqueur, seaweed-based beer win awards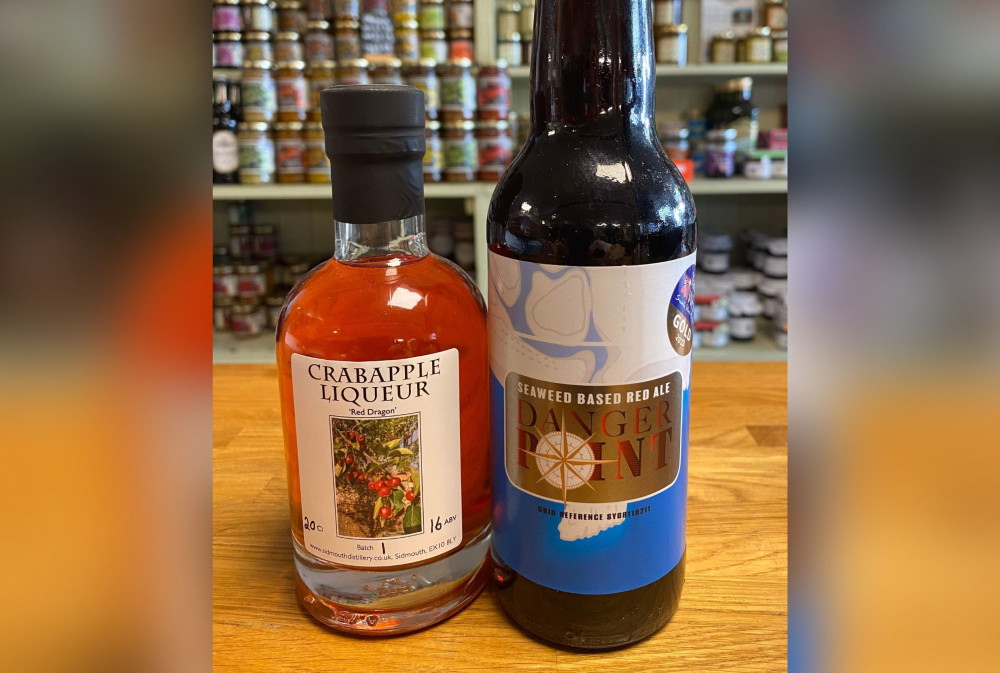 Sidmouth Gin's crabapple liqueur 'Red Dragon' and Ebb Tides Seaweeds' beer 'Danger Point' (John Hammond)
Two companies owned by Sidmouth-based entrepreneur John Hammond have won two Great Taste 2022 awards for their products.
Sidmouth Gin won a two-star Great Taste award for its crabapple liqueur 'Red Dragon' and Ebb Tides Seaweeds a one-star award for its seaweed-based beer 'Danger Point'.
Mr Hammond is the founder and director of Sidmouth Gin, and he owns 80 per cent of Ebb Tides Seaweeds, a company founded by Tony Coulson in 2016.
Winning products of Great Taste awards receive one, two, or three stars.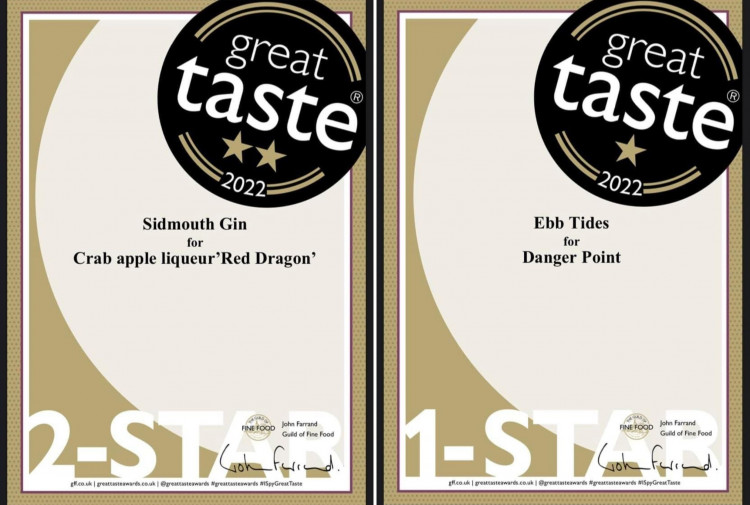 The awards (John Hammond)
John said: "A two-star Great Taste award is amazing, that the highest we have got yet.
"Tony has been playing with making beer for a long time so to get a Great Taste award for our first one has been amazing."
The ale is made from seaweed harvested at Danger Point (on the coast between Budleigh Salterton and Sidmouth) and brewed at Many Hands Brewery in Dunkerswell. It has also won a gold Taste of the West award.
Sidmouth Gin and Ebb Tides Seaweeds products are available from The Dairy Shop on Church Street in Sidmouth.
Click here to visit the Sidmouth Gin website and here for the Ebb Tides Seaweeds website.