Sidmouth Hospice at Home to move to new Sidford premises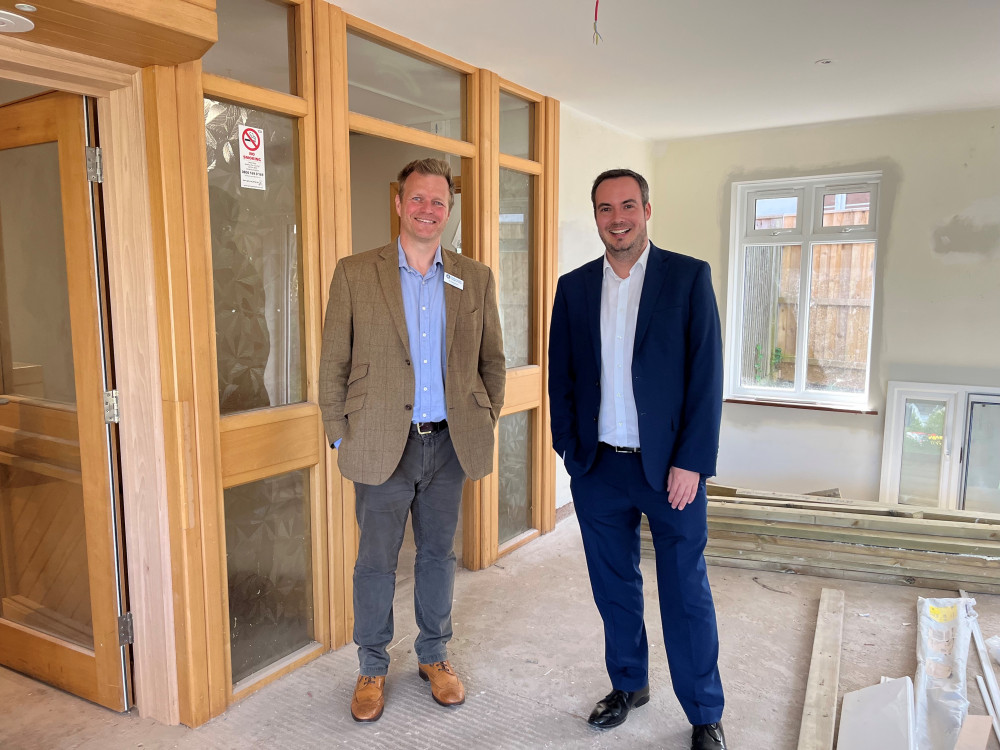 Sidmouth Hospice at Home CEO Alasdair Cameron​ with Simon Jupp MP (Sidmouth Hospice at Home)
Sidmouth Hospice at Home, a local charity that provides palliative care visits for patients in the Sid Valley, is hoping to move into its new premises in Sidford next month.
Founded in 1985, it commissions and funds a specialist palliative NHS nursing team that provides care to patients in their own homes.
Currently located on May Street in Sidmouth, the charity hopes to be able to move to Sidford by late July.
Its new building will include features such as a day centre, assisted bathroom, laundry area, dedicated ambulance access outside and more.
A Sidmouth Hospice at Home spokesperson said: "On Friday 10 June, we welcomed Simon Jupp MP to our new site in Sidford to show him the progress of the development. Simon met with our CEO, Al Cameron, to be shown the work in progress and to understand how the building will serve patients, carers and the community when it is complete."
Simon Jupp MP said: "It was a pleasure to meet with Al at the new site in Sidford to see the progress of redevelopment and discuss the opportunities this brand-new facility will bring for patients and the community in the Sid Valley. I wish Sidmouth Hospice at Home the best of luck and I am looking forward to visiting the new headquarters and meeting the fantastic team when they open."
Click here to find out more and donate to Sidmouth Hospice at Home.