Sidmouth lifeboat launched to kayaker's 'may day' distress call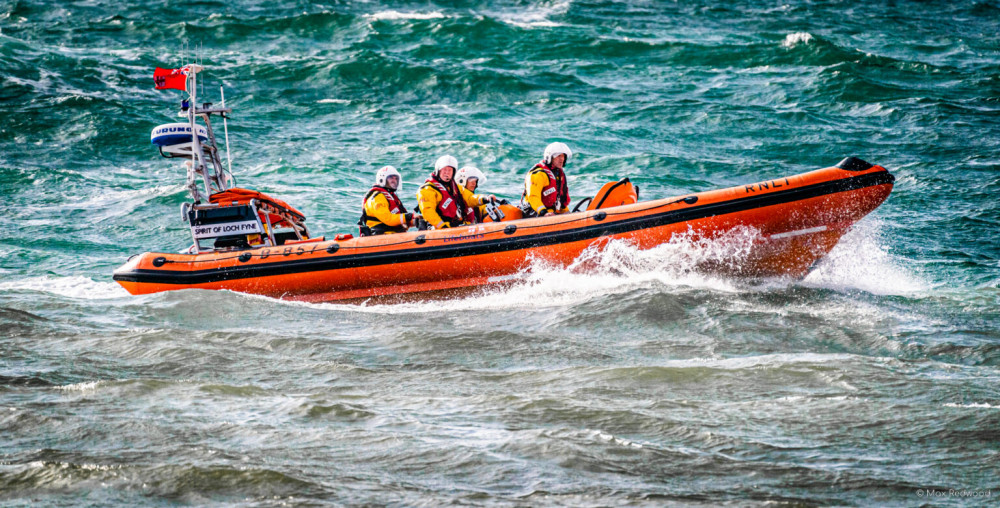 Lyme Regis lifeboat (photo credit: Max Redwood)
Coastguards and Sidmouth lifeboat crew were called out on Sunday afternoon, following reports of a 'may day' – the most urgent of radio distress calls at sea.
It was not initially known what type of vessel had reported the may day, but it was thought to be from the user of a kayak.
Solent coastguards requested that Lyme Regis RNLI lifeboat crew to carry out a shoreline search from Lyme Regis to Seatown. At the same time, the independent lifeboat crew based at Sidmouth searched eastwards from Beer Head.
Beer Coastguards also carried out a high ground visual search, including at Salcombe Hill, Berry Camp, Beer Head and Fisherman's Gap at Seaton, Beer, Branscombe and Sidmouth beaches.
Nothing was found and crews were stood down at 1.19pm.
It was later confirmed the kayaker was the casualty; he had been swamped by the rough sea near Charton Bay and ended up in the water, but had managed to get back onboard and returned to Lyme Regis exhausted and suffering hypothermia.