Longest tin-can telephone world record officially broken in Sidmouth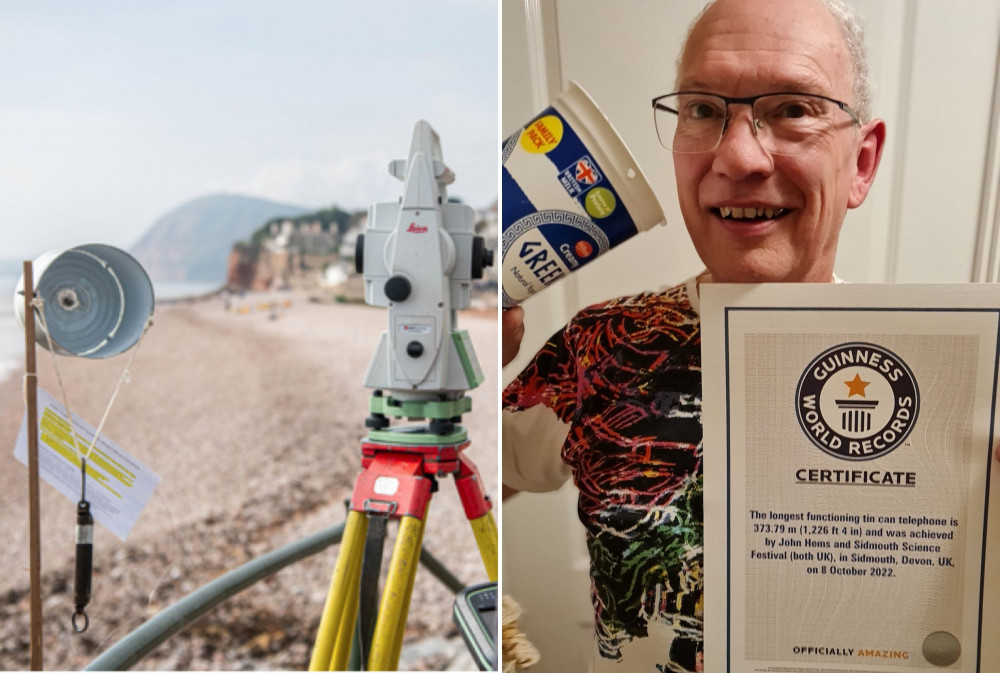 L: Tin-can telephone in Sidmouth (Sidmouth Science Festival). R: John with the Guinness World Record certificate
During the Sidmouth Science Festival in October, the world record for the longest tin-can telephone conversation was broken by John Hems and his team across the town beach at Sidmouth.
With a simple yogurt pot at each end, they made a functioning telephone and the message "This is Sidmouth Science Festival world record tin can telephone" was spoken down one end and successfully heard by witnesses at the other end.
The message was sent over an astonishing 374m, easily beating the previous record (Japan 2019) by well over 100m.
John now has the certificate to prove it!