Sidmouth: Local artists set to hold exhibition in Beer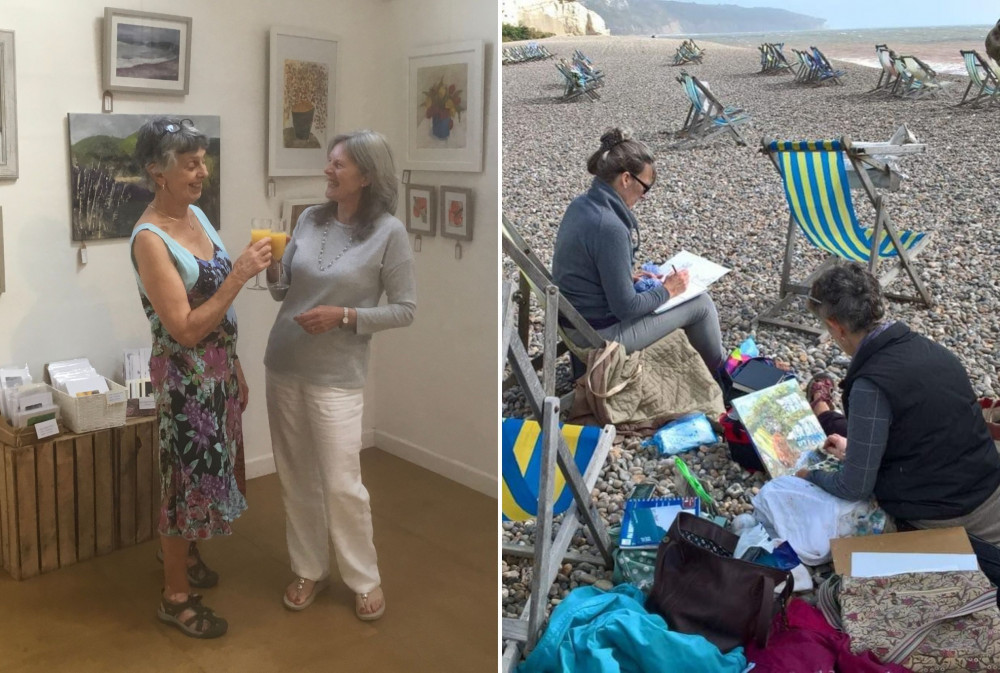 The creative duo (Barbara Vidion and Liz Upchurch)
Two local artists are set to hold an exhibition of their work in Beer again this summer.
Barbara Vidion and Liz Upchurch, who rent an art studio in Honiton and exhibit and sell their work in various venues in Sidmouth and Topsham, feel last year's exhibition was a 'huge success'.
Held at The Bomb Shelter behind Jimmy Green's Shop in Fore Street, it reportedly raised over £400 for charity with a silent auction of two paintings.
Barbara said: "We were delighted with the positive response of people who came to see our work and so pleased to be able to send donations to East Devon Wildlife and The Australian Wildlife Conservancy."
Liz added: "It's so interesting chatting to people about art. Last year, as well as people who live locally, we met visitors from all over the country, here to enjoy Beer and our beautiful East Devon coastline."
The Bomb Shelter will again be the venue for this summer's art exhibition, lasting from Thursday 21 July to Wednesday 27 July from 10am to 4pm each day.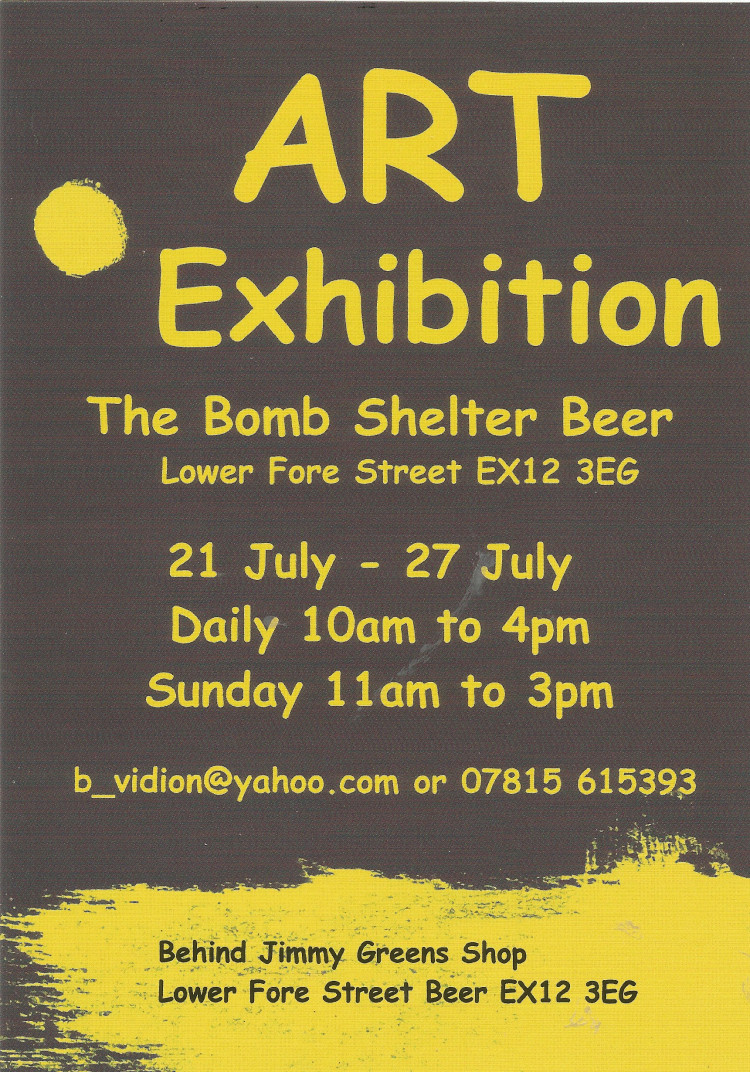 It will feature a local history display, and visitors will be able to see the bomb that fell and find out about the narrow escape Beer had during the Second World War, as well as seeing Liz and Barbara's paintings.