Review: Jane Austen's Emma at the Sidmouth Summer Play Festival | Opinion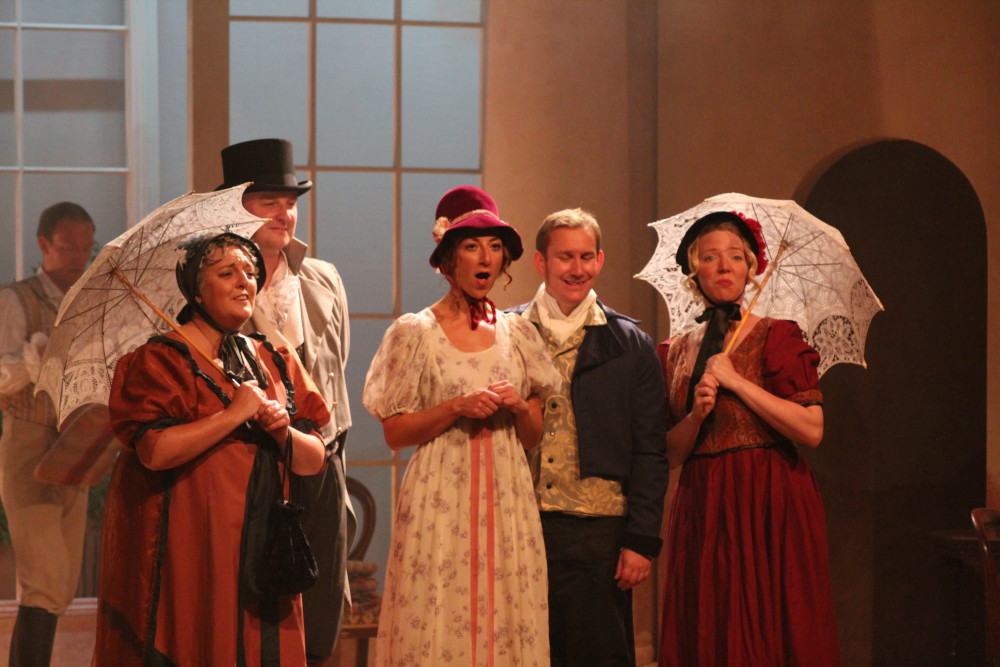 Sidmouth Summer Play Festival - Emma (Alasdair Evans)
The Sidmouth Summer Play Festival, a season of 12 plays which runs from June to September 2022 is the only repertory season running in the UK. We are very lucky to have it and the audience felt especially fortunate last night as they enjoyed a joyful and charming adaptation of Jane Austen's Emma.
Emma is, as the author states, 'handsome, clever and rich'. But she is also hugely bored. A modern day Emma would be busy with studies, work and travel. But all her home town of Highbury offers is caring for poverty-stricken locals, practising accomplishments such as drawing and soothing her querulous hypochondriac father Mr Woodhouse, played with excellent comic timing by Thomas Willshire. Emma decides to channel her energies into matchmaking despite having very little true knowledge of the world, or indeed of herself.
Emily Louise Connor, who plays the title role of Emma reveals her as initially snobbish and vain – but also warm and caring, taking her self-appointed responsibility to guide her young protege Harriet Smith very seriously. Female friendship is at the heart of the play, and the relationship between Emma and Harriet, is one of the most engaging aspects of it. Harriet is played by Liv Koplick, who gives a sparkling performance.
Complications abound as the reserved Jane Fairfax and later the duplicitous Frank Churchill descend upon Highbury. Frank can be a difficult character to portray with any sympathy, but Charlie Bryant brings a playful, grounded quality to the role that urges the audience to ultimately forgive the rascally charmer. Jane Fairfax, a talented young woman is living in genteel poverty and facing an uncertain future is one of my favourite characters in the novel and Katherine Dodds delivers a stand-out performance in which Jane's inner core of steel is revealed.
Daniele Coombe provides excellent comic support as the garrulous Miss Bates, as does Polly Smith as the appalling Mrs Elton.
The various romantic resolutions and reconciled friendships bring the play to a heart-warming finale which was met with rapturous applause by the audience – go and see it while you have the chance!